Read time - 7 minutes
Best days out with the kids in London 2021
London is the perfect destination for families. There is simply so much to see and do that your children will never be bored.
If they have never been to London before, take them to one of these top attractions for a day to remember. We recommend choosing one or two things for your day out and staying longer rather than trying to fit everything in at once. After all, no one can do London in just one visit.
Whatever you decide to do, why not end the day with the open top bus tour in the evening and soak up a more tranquil view of the city to end your trip?
Plan your visit with Kids Pass and take advantage of all the savings we can offer!
Battersea Zoo
A perfect wildlife experience for little kids
Make an average saving of £8.80 when you book through Kids Pass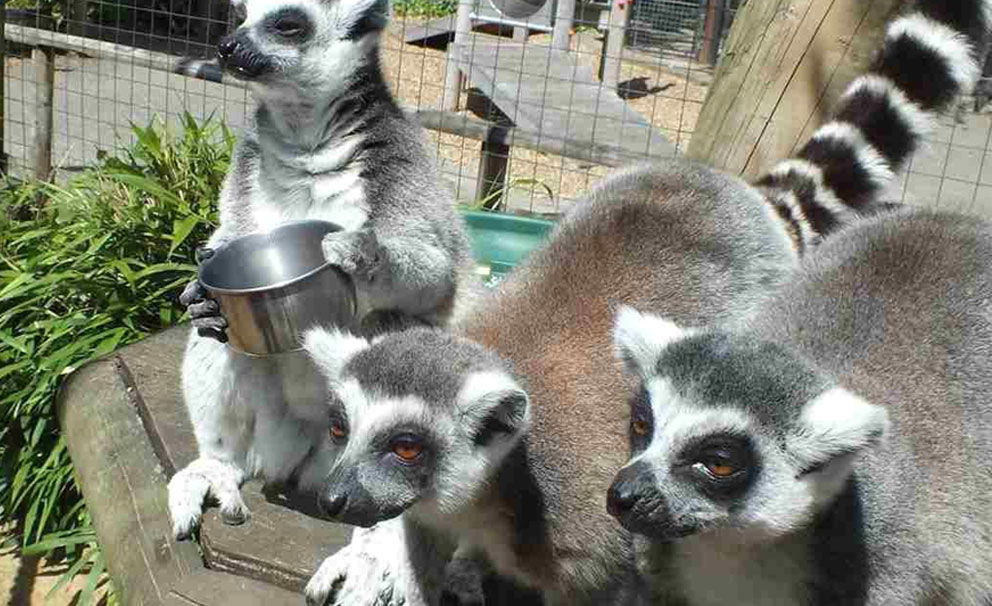 Set by the river in Battersea Park, this zoo is a wonderful day out for children under 10 years. Here they can see the emus, otters, meerkats and monkeys as well as farm animals, such as donkeys and ducks. There are regular feeding times with talks by the keepers.
Besides the animals, your kids can let off steam at the playground with its climbing frames and sandpits before tucking into an ice cream at the Lemon Tree Café.
The lastminute.com London Eye
The most popular tourist attraction in the UK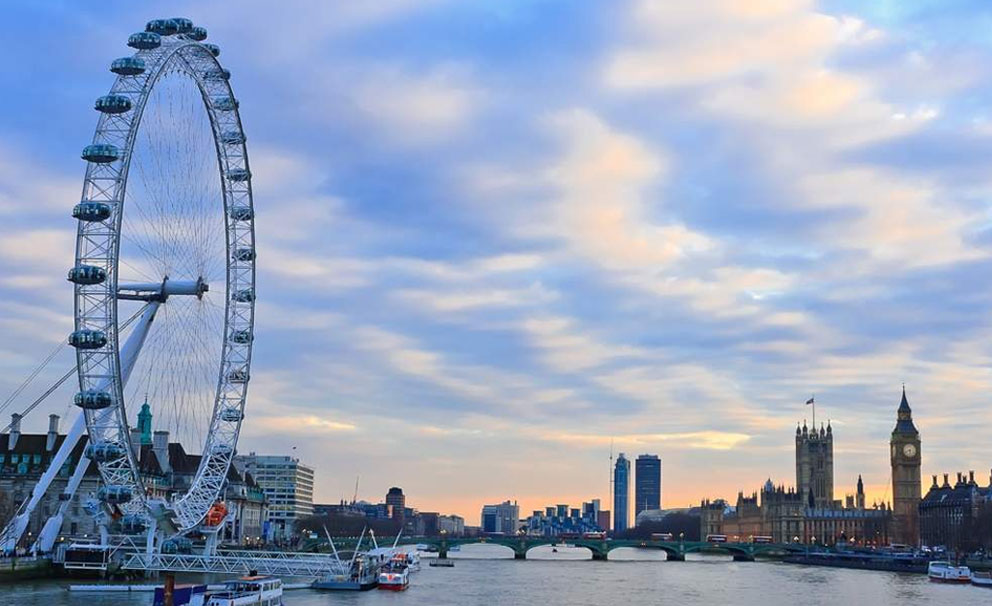 Built to celebrate the millennium, this 135m high observation wheel is the largest in Europe and commands breath-taking 360 degree views over London's impressive skyline. On a clear day it is possible to see as far as Windsor Castle. It opened as The Millennium Wheel and was due to be a temporary structure lasting five years – thankfully this was not the case as the attraction welcomes over 3.7 million visitors each year.
Your kids will be perfectly safe to enjoy a bird's eye view of the city in one of 32 enclosed capsules – there is no number 13! It takes 30 minutes to rotate completely and moves at such a slow rate that it stops only to allow the elderly or disabled to enter and disembark. Little ones will find it easy to hop on and off.
There are several themed capsules, including 'Pub Pod', where it's possible to sink a couple of Beefeater Gins during the 30-minute rotation!
The London Eye looks spectacular lit up at night on the banks of the River Thames.
London By Night Gold Tours
See the city's landmarks at twilight
Make an average saving of £22 (based on 2 adults and 2 children) when you book through Kids Pass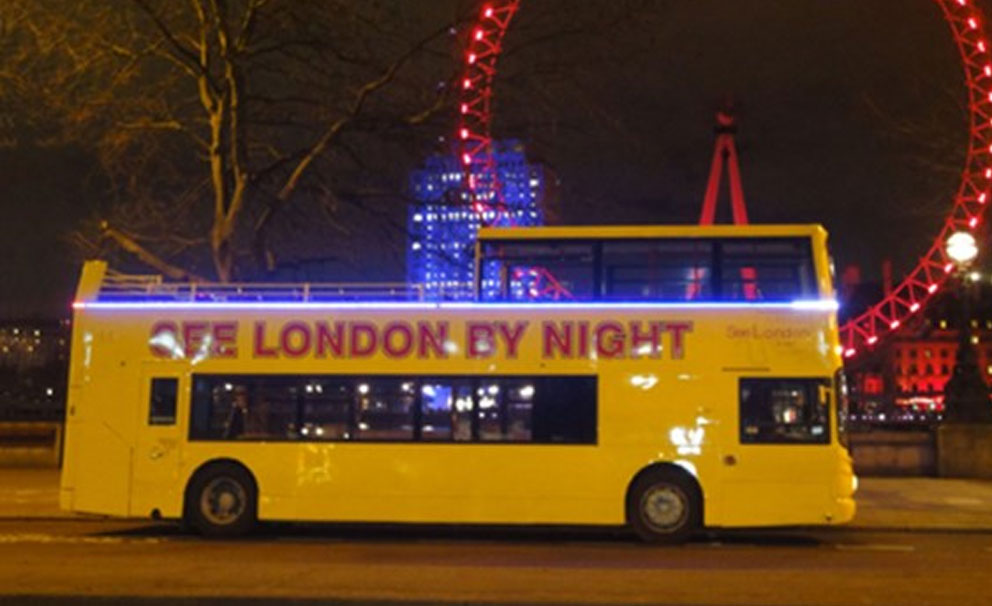 These open-top bus tours are scheduled to start at 7pm and 8pm, lasting 1 hour and 45 minutes, making it possible to fit this in just before your kids' bedtime.
As the sun goes down, London looks quite different. The façade of Buckingham Palace is bathed in soft light and clear of noisy crowds. The lights from the Houses of Parliament reflect an orange glow into the River Thames. The eerily lit Tower of London beds down for the night with the Ceremony of the Keys as the Last Post rings out. The tour takes in many of the leading landmarks.
Seeing London on a summer's evening will leave a lasting picture in your children's memory of a magical city. The tour guide will provide some interesting information as you pass each location. Please note, you are not allowed to hop on and off this tour.
Kidzania
An indoor city where kids can try out the world of work for real!
Save up to 40% (average saving £40.50) off tickets when you book through Kids Pass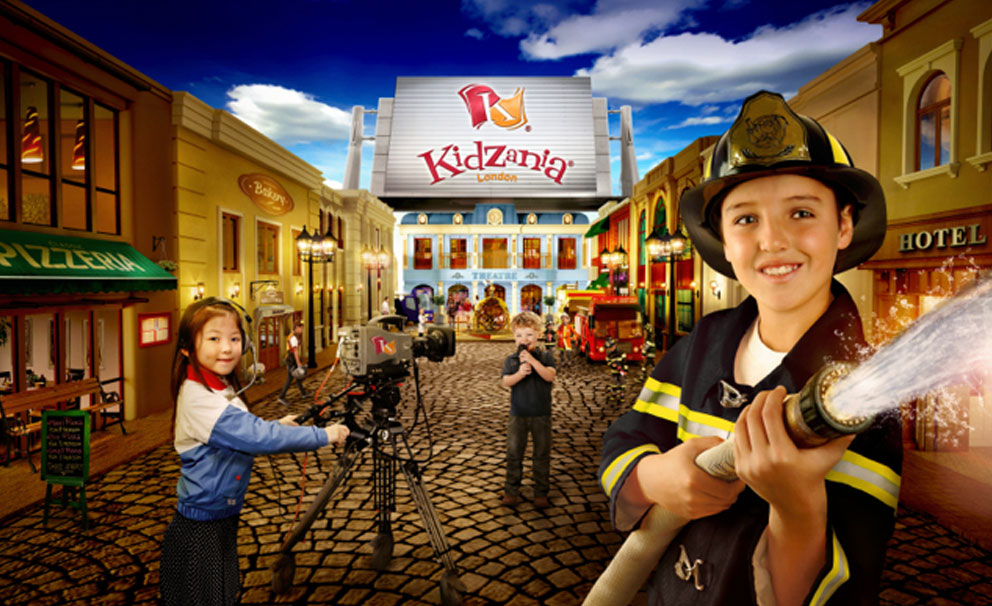 This is an amazing place where replicas of different workplaces have been created so that kids can experience what it is like to be a dentist, firefighter, shop assistant, vet and so on. All in all, there are 32 different roles to try out over a four-hour visit.
Make sure to book the impressive British Airways Aviation Academy with its real A319 aircraft and check-in desks. So far over 125,000 children have taken part and donned the British Airways pilot's uniform. Flight simulation will show what it is like to fly a real plane. Kids will have to learn problem-solving as well as communication skills during this unique experience.
Children are issued with 50 kidZos (Kidzania currency) when they arrive to pay to the Zupervisors for their training. They get to earn kidZos back for a job well done. A great day out at Westfield London Shopping Centre.
Harry Potter Studio Tour, Leavesden, Hertfordshire
Save 20% on tours including transport from London
Save up to 10% (average saving £60) off tickets when you book through Kids Pass
It's not just kids that will enjoy this tour – lots of parents have grown up with Harry, Ron and Hermione. The making of the Harry Potter films is every bit as interesting to see as the eight films themselves. A lot of the scenes were shot here. This walk-through tour allows you to set foot on the set of the Great Hall, see how the broomsticks flew, discover the magic behind the invisibility cloak and visit the art department to see the models and technical drawings. A fantastic memorable trip that is suitable for all ages. The offer includes:
Return coach travel
Overnight stay at a selected 3-star hotel with breakfast
Admission to the Warner Bros Studio Tour London - The Making of Harry Potter
Free excursion to London
Sea Life London Aquarium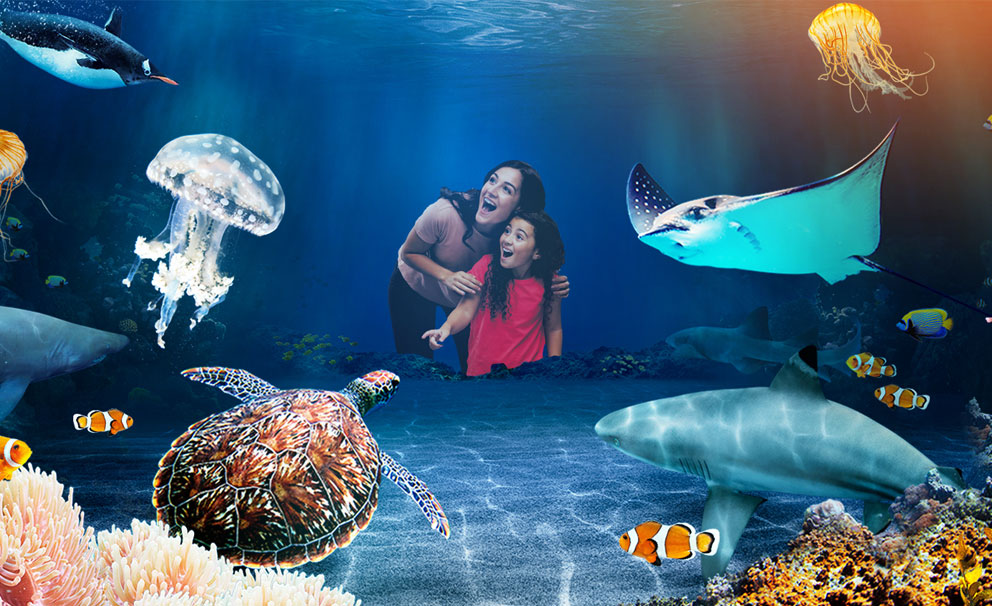 The Sea Life London aquarium is one of the largest aquariums of its kind in Europe. It is divided into three zones – the Coral Kingdom, Ocean Invaders and Rainforest Adventure. The aquarium is a mesmerizing mix of colours and lighted displays so even the youngest visitor will be interested.
You begin your visit by walking across the glass floor of Shark Walk where large grey sharks swim beneath your feet. Elsewhere a giant glass tunnel within a blue whale skeleton allows you to look at sea life on all three sides. It's like being a diver without getting wet! Altogether there are over 500 species on display at Sea Life London.
The Rainforest Adventure is a brand-new exhibit based on the wildlife of the Amazon. There are piranhas, tarantulas, dwarf crocodiles and leaf-cutter ants here and it's well worth your visit. Don't miss out on the daily 'Talk & Feed' sessions at 12.30pm and 4.30pm.
London Dungeon
Recommended for children aged 12 and over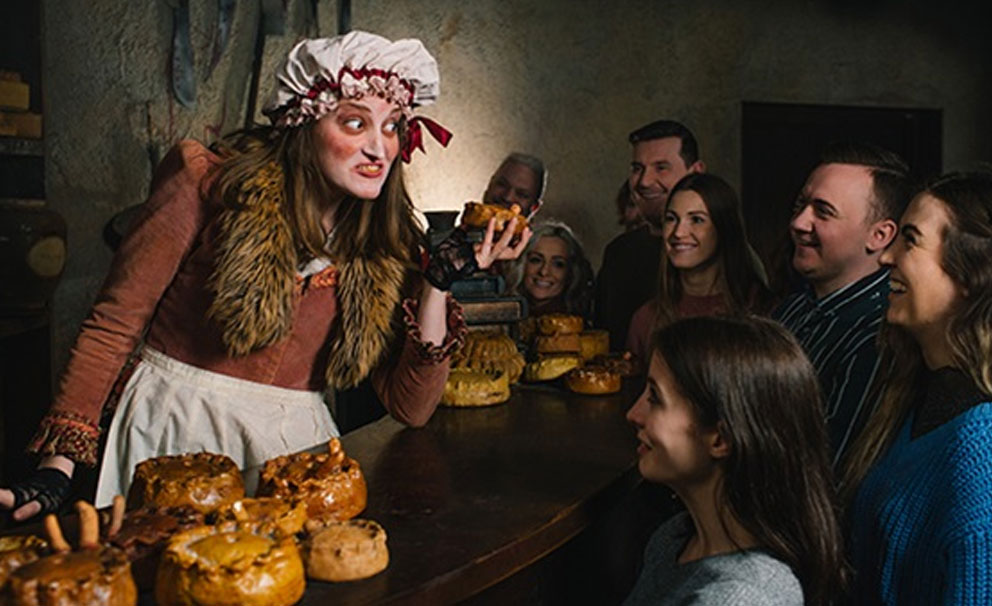 Opened in 1974, the London Dungeon has never served as a real prison but don't let that fool you! This place is dark and scary with strange, loud noises, shrieks and scurrying rats. A team of actors will help to bring 1000 years of macabre history to life throughout the visit which includes two thrill rides - the Drop-Dead ride simulates a hanging (complete with the sound of breaking bones).
The walking tour begins with 'The Descent', a trip down into the dungeon with a macabre jester. You will be sentenced to death by an angry Henry VIIIth before you take a boat trip in the dark through foul-smelling waters to the Tower of London where you will learn your grisly fate. The actors will interact making the whole experience both thrilling and amusing (don't stand near the back of the group if you can help it!).
The whole tour takes up to 75 minutes.
Hamleys
The most famous toy shop in the world
Exclusive 10% extra discount off everything!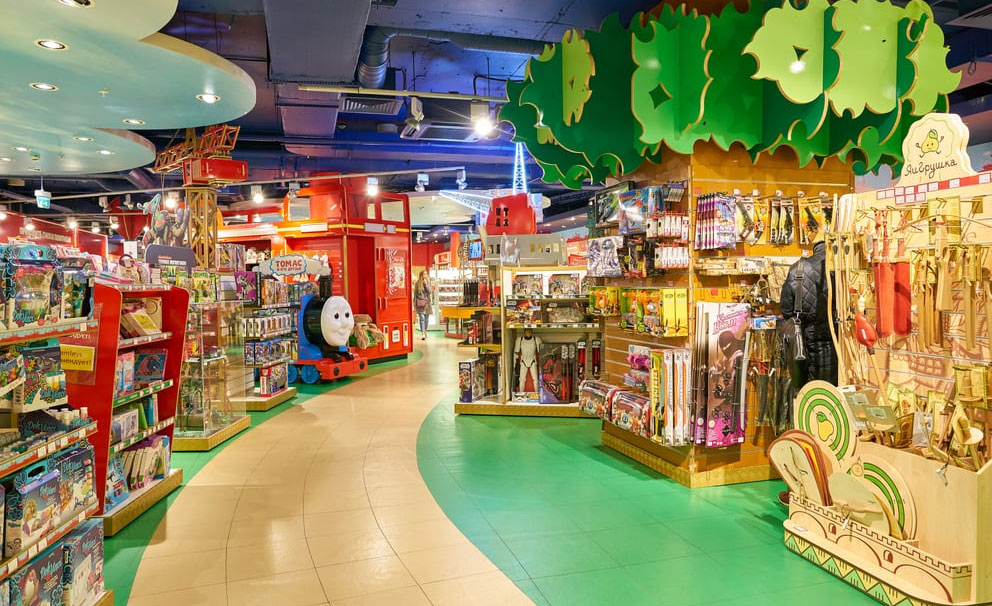 Opened in 1881, the world-famous Hamleys Regent Street toy shop has delighted generations of kids and it's easy to see why - it's seven floors packed with every toy you can think of.
What better place to take your children for a day out?
Over the summer, Hamleys is putting on entertainment too. There are Olympic Games taking place in Japan, but there are Summer Games taking place at Hamleys! Every afternoon at 2pm on the second floor, there will be a crazy sports event with egg and spoon race and lots of interactive fun. Later, at 4pm on the ground floor, a dance parade will begin with songs and games. At the weekends, join in with the wizard tournament! And there's lots more besides!
Cinemas
London is the place to be!
Tickets available with 30% off your favourite chains when you book through Kids Pass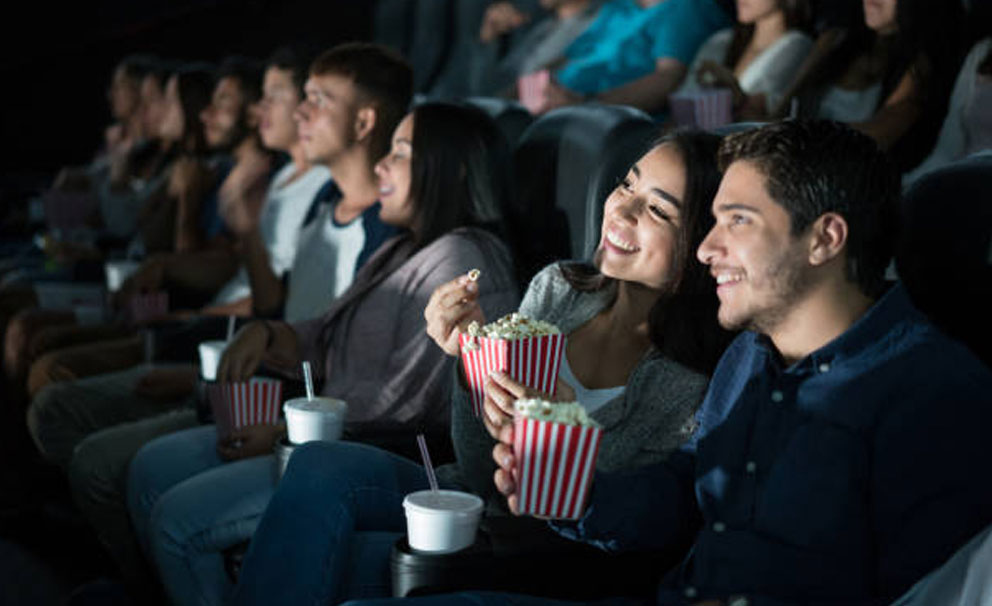 Many of the best film's premier at Leicester Square cinemas in London – often with famous red-carpet events where you might spot your favourite celebrities.
Kids Pass members get the biggest cinema discounts at any time and for any film with prices starting from £4. There are so many big movies coming out this summer, including Jungle Cruise, featuring Dwayne 'The Rock' Johnson and Space Jam: A New Legacy!