Read time - 7 minutes
Indoor Attractions for a rainy day
When the sun is shining, the options for entertaining your kids are plentiful. But what do you do when it's raining and everyone is looking to you for ideas?
Well, it is going to rain sometimes and the best thing to do is 'be prepared'. That's where Kids Pass can help! We have lots of suggestions for days out – not just that, but we have plenty of discounts to make your money go further. Read on!
Kidzania, Westfield, London
Suitable for children from ages 4 to 14 years
Save up to 15% (average saving £40.50) off tickets when you book through Kids Pass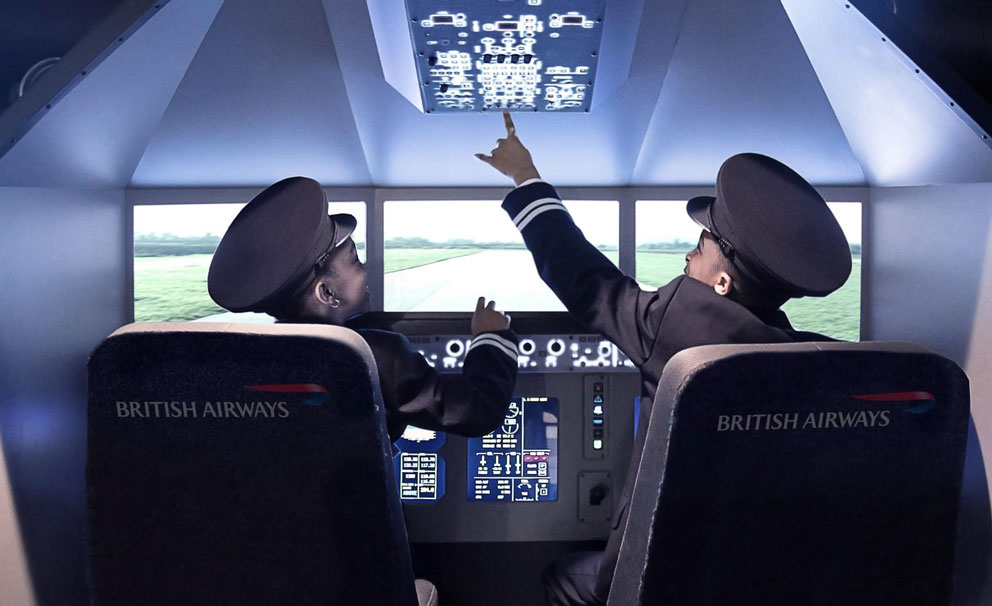 Make believe is a fun part of being young. It makes life colourful to pretend to be someone else. Creativity and imagination are skills to be encouraged and KidZania city does exactly that.
KidZania is not about being a superhero or character from a video game though. There is a semi-practical aspect to these activities as kids get to try out different careers. Your child can act out being many different things: a doctor in a busy A&E department, a firefighter tackling blazes, a DJ mixing music tracks or a supermarket check-out assistant. There are 32 different roles to try.
Each child is given a certain amount of KidZania currency (50 kidZos) to spend on training with the Zupervisors and they can earn money for their role-playing too.
Each session lasts four hours and most children can take part in 4-6 activities during this time. Children under 8 years must be accompanied by an adult. Perfect indoor entertainment when the weather turns damp!
Blue Planet Aquarium, Cheshire
Get close to sharks without getting wet!
One child goes free (under 12) per full paying adult ticket (13+) when you book through kids pass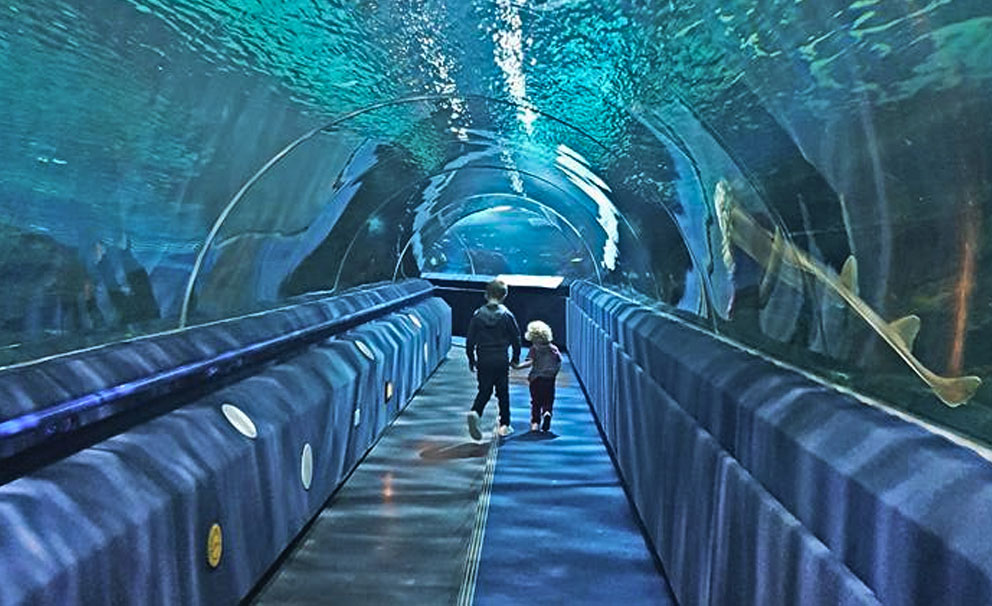 A window on an undersea world of marine and freshwater fish and reptiles, including caiman, sharks, puffer fish and octopus.
Walk through the 70 metre-long 'Aqua-tunnel' and gaze up at the Caribbean reef with its stingrays and sharks. Explore the 'Coral Caves' and see the colourful displays of tropical fish. Don't forget to spot the clownfish - just like in the movie 'Finding Nemo'! Young visitors will love the Pirate Playground with its slides and monkey bars. The Blue Planet has added a new outdoor attraction for 2021 – the 'Nature Walk' - promoting native flora and fauna.
Oxygen Freejumping
locations at Derby, Croydon, Acton and Greenwich (O2)
Save up to 20% (average saving £8-£12.60) off tickets when you book through Kids Pass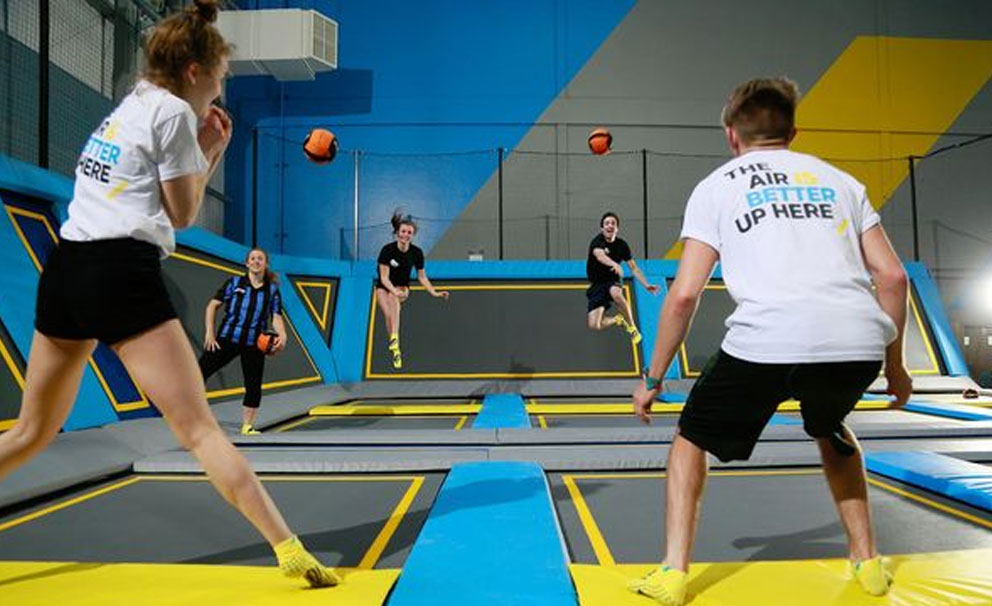 Oxygen Freejumping offers a safe space for your kids to bounce to their hearts content for an hour on over 100 interconnected trampolines. The most popular Freejumping sessions are about jumping and exploring (kids 3-5 years must be accompanied by an adult). Besides the trampolines, there's basketball and a bouldering wall. Choose the Little O sessions for kids under 5 and the centre looks a little different. It's safer without the big boys and girls and comes with parachute games and soft play balls. Trampolining is great for building strength and co-ordination – and it is a fantastic option if the weather isn't great.
Legoland Discovery Centre
Manchester and Birmingham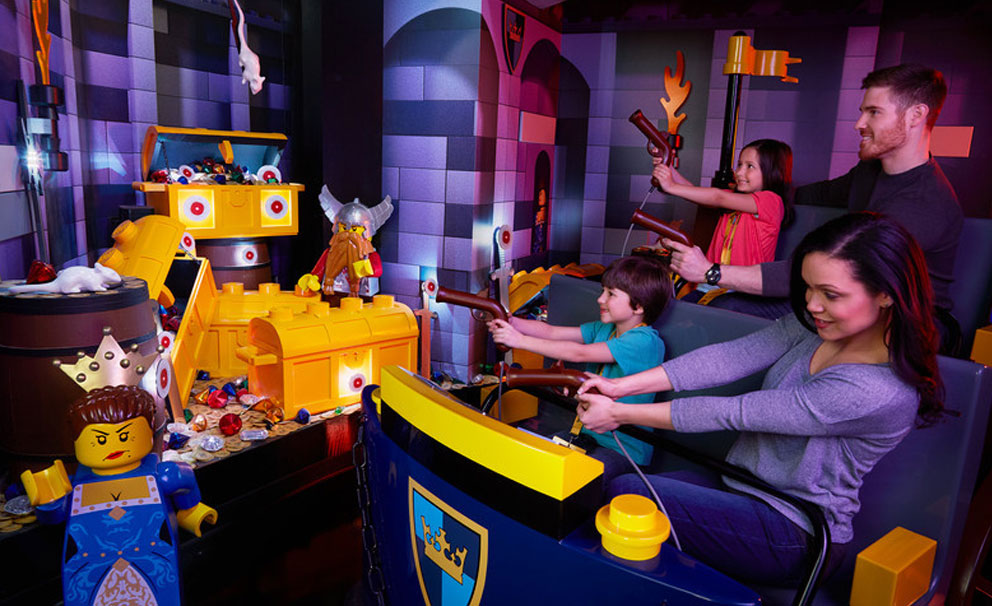 Not to be confused with Legoland at Windsor, these centres offer the 'ultimate indoor LEGO playground' making this a great option for a rainy day. The attraction is aimed primarily at kids between ages 3 and 10. There are some incredible ready-made LEGO models to admire here but there is much to do besides! Race around the Ninjago City Adventure soft playground (Manchester) or the LEGO City soft play (Birmingham) and work off some surplus energy. There's a 4D cinema, three rides and several different zones where you can get busy building. Lots of DUPLO here, too, for the little ones. Look out for the special events at both locations over the summer holidays. Best of all, Kids Pass offer some great discounts to enter this colourful world.
Harry Potter Studio Tour, Leavesden, Hertfordshire
A great day out for Harry Potter fans of all ages!
Save up to 10% (average saving £60) off tickets when you book through Kids Pass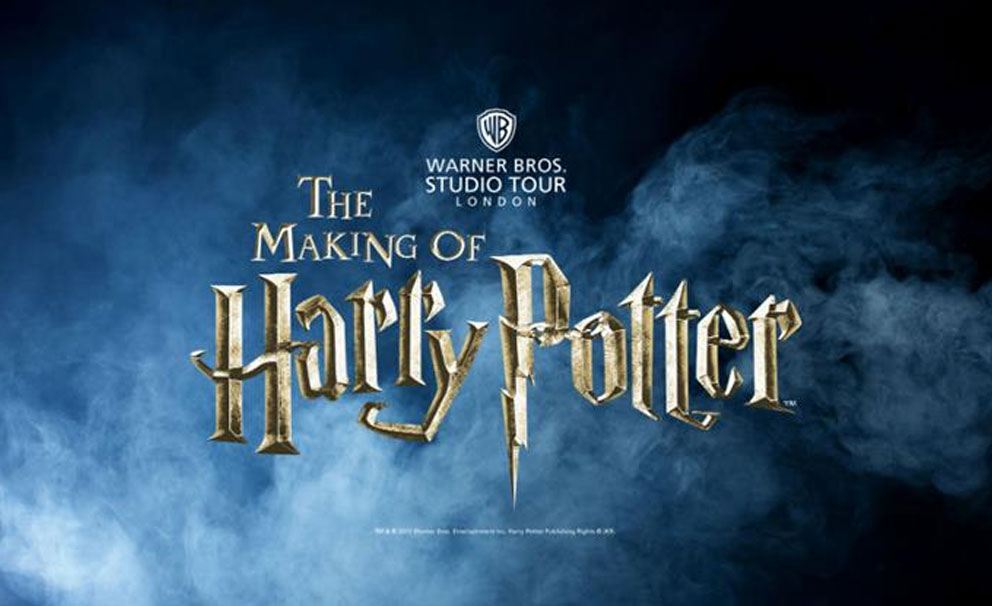 Who wouldn't want to go to Hogwarts and learn magic? Well, this is the closest thing for ordinary muggles. Get a behind-the-scenes look at the making of the eight films that brought Harry Potter to life. Explore the set of the Great Hall, catch a train on Platform 9 3/4, view the goblin masks from Diagon Alley and visit the art department responsible for creating the external model of Hogwarts castle. For the summer holidays, come along and see the 'Celebration of Slytherin' event devoted to the darker side of Hogwarts. A fantastic memorable trip at any time but a great option in rainy weather. The offer includes:
Return coach travel
Overnight stay at a selected 3-star hotel with breakfast
Admission to the Warner Bros Studio Tour London - The Making of Harry Potter
Free excursion to London
Jump In Trampoline Parks
9 locations across England and Scotland
Save up to 20% (average saving £12.80) off tickets when you book through Kids Pass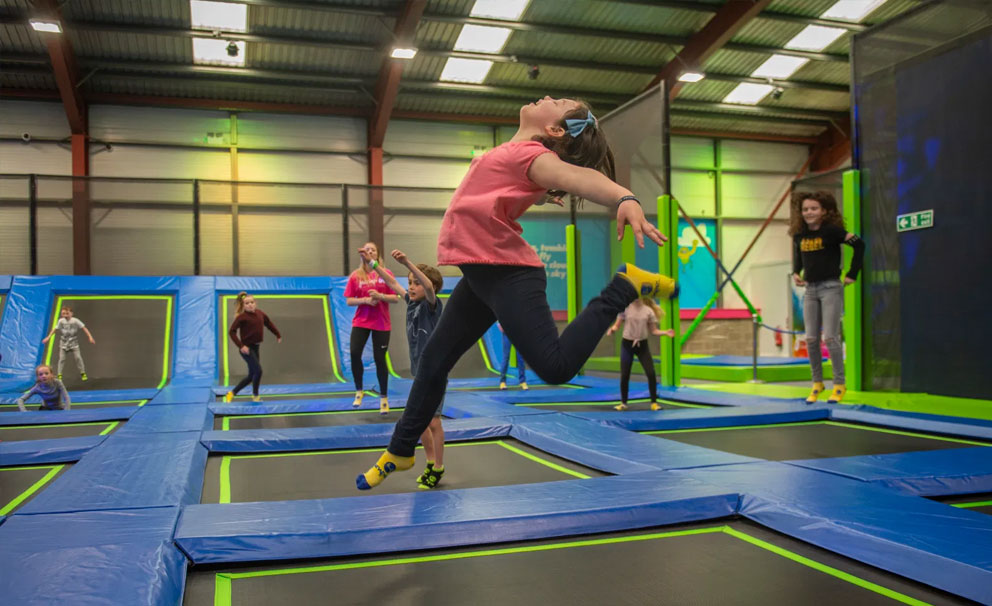 Jump In centres have a variety of sessions to suit you and your kids. For pre-school kids there's Toddler Time and Gravity Tots – one hour when little ones can bounce and play at the park more peacefully without the older kids (please note, these sessions are less frequent over the summer holidays). The Open Jump (ages 4+) is a boisterous 1-2 hour stint with floor and wall trampolines, trapeze, dodgeball, reaction wall and total wipeout. Jump In centres have evening sessions too so why not take advantage of a Friday Night Takeover and visit after 6pm to tire your kids out for the evening? With music and dimmed lights, it is a great party night out. Food is available too.
Hollywood Bowl
60 venues across the country
Save up to 10% (average saving £9.48) off tickets when you book through Kids Pass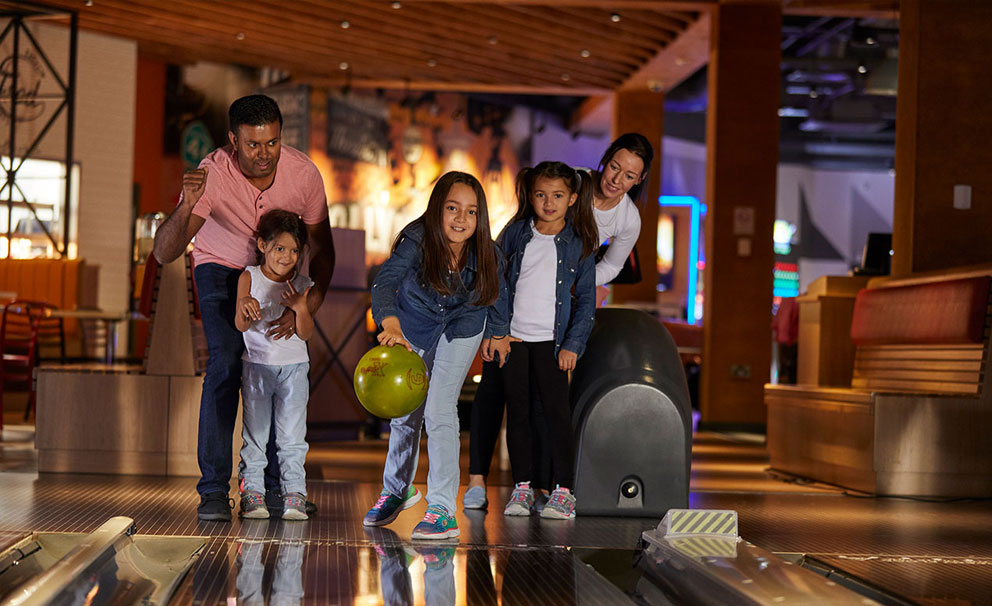 Take your kids ten-pin bowling and they will want to come back again and again! Whether your kids are super competitive and aiming for that all-important strike or just starting out and using the bumpers to make it to the skittles, this is a guaranteed great day out. Upgrade to VIP Lanes at certain venues and get luxury seating, Hollywood decor and table service as well as pool-style bowling balls and coloured skittles. Hollywood Bowl has also introduced a new concept of bowling called Hyperbowling - a mix between traditional bowling and playing a video game with lights and sensors. At present it is available only at Lakeside and Norwich.
Blackpool Tower Eye, Blackpool (Lancashire)
380 feet above the beaches with 360° views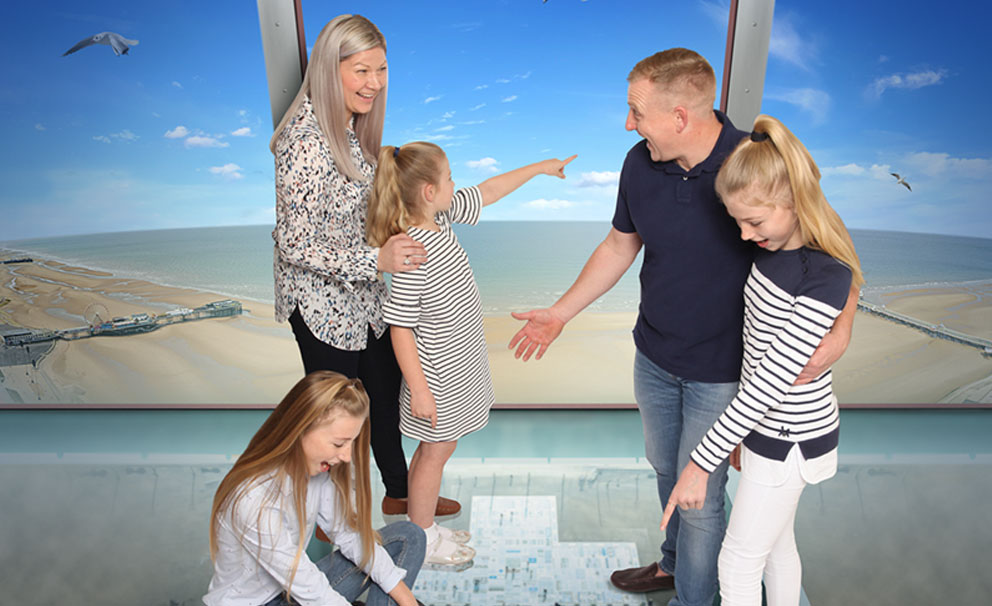 Did you know that the UK's own Blackpool Tower was modelled on the Eiffel Tower in Paris? Built in 1894, it is still a big tourist attraction. The thrilling lift ride to the top allows a great view of the architecture. If you visit on a windy day, you will notice that the tower sways slightly. Don't worry! It was part of the design plan! At the top there is a 4D cinema, the famous tower ballroom and a restaurant. There is also a challenge! Dare you walk over the 5 centimetre-thick glass floor looking straight down at the Pleasure Beach below? The Sky Walk is not for the fainthearted.
Blue Reef sealife centres
Hastings, Newquay, Portsmouth and Tynemouth
One child goes free (under 12) per full paying adult ticket (13+) when you book through kids pass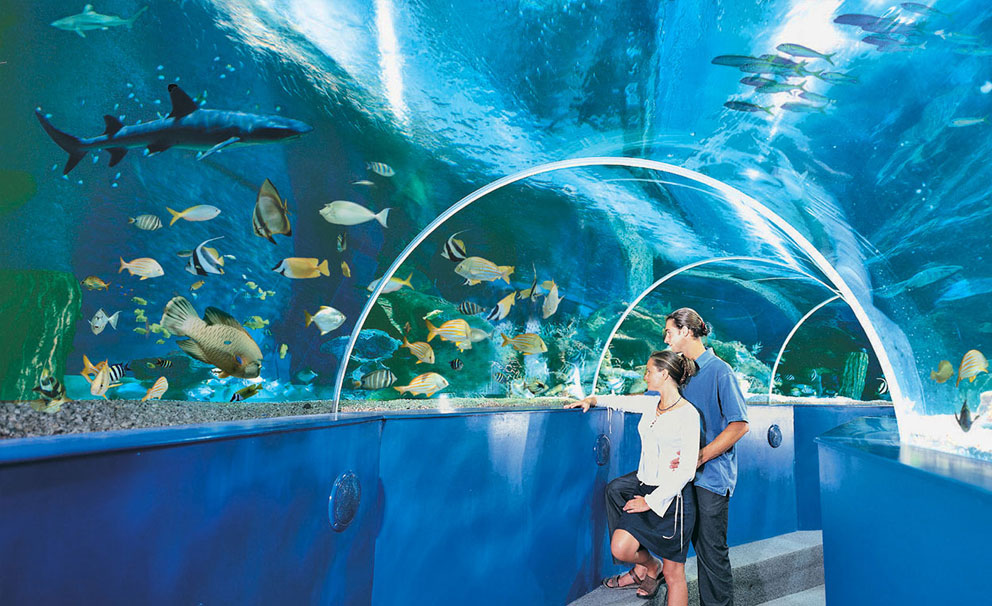 Described as the ultimate undersea safari, Blue Reef offers visitors the chance to be surrounded by a variety of marine life as they walk through a clear underwater tunnel. You can look up at sharks and stingrays in the giant tropical reef as they swim over your head. Each of the centres has its own special exhibit. At Tynemouth, go and visit the playful seals and watch the twice-daily shows with their keeper. At Portsmouth you can see the whiskery otters in their holt. It's a great way to interest your kids in conservation and the natural world.
Madame Tussauds, Blackpool (Lancashire)
Get close to your favourite celebs!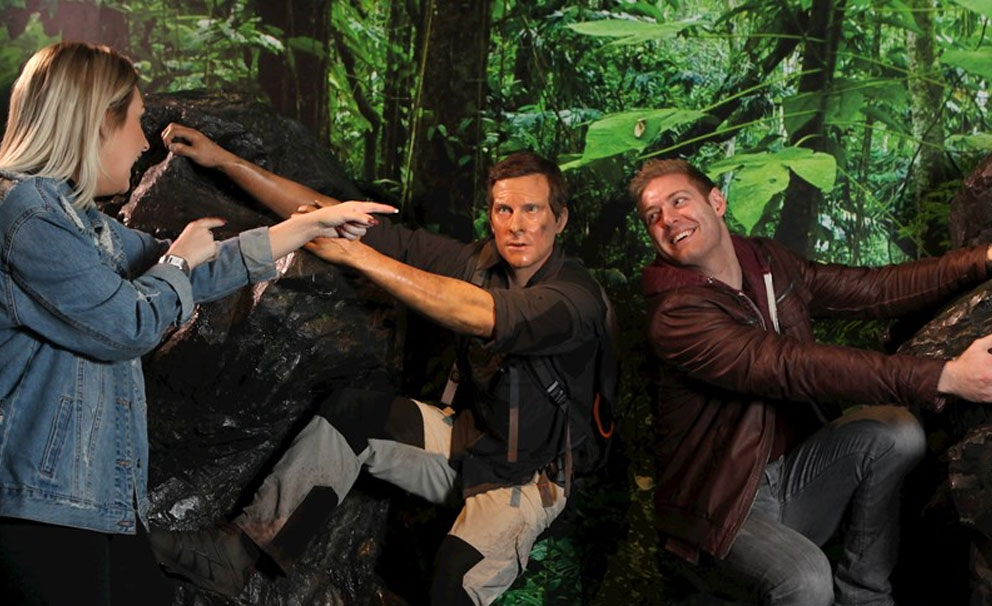 It's hard to imagine that these models have been created from wax – they're so lifelike! Madame Tussauds has six different zones to explore, including Marvel (all those superheroes!), Doctor Who and Coronation Street. Have your photo taken next to Bear Grylls, Lewis Hamilton or Lady Gaga. If it's too cold or wet to be out on the beach, this is a great alternative.
iBounce Trampoline Parks
3 venues across South West England
Make an average saving of £7.96 off tickets when you book through Kids Pass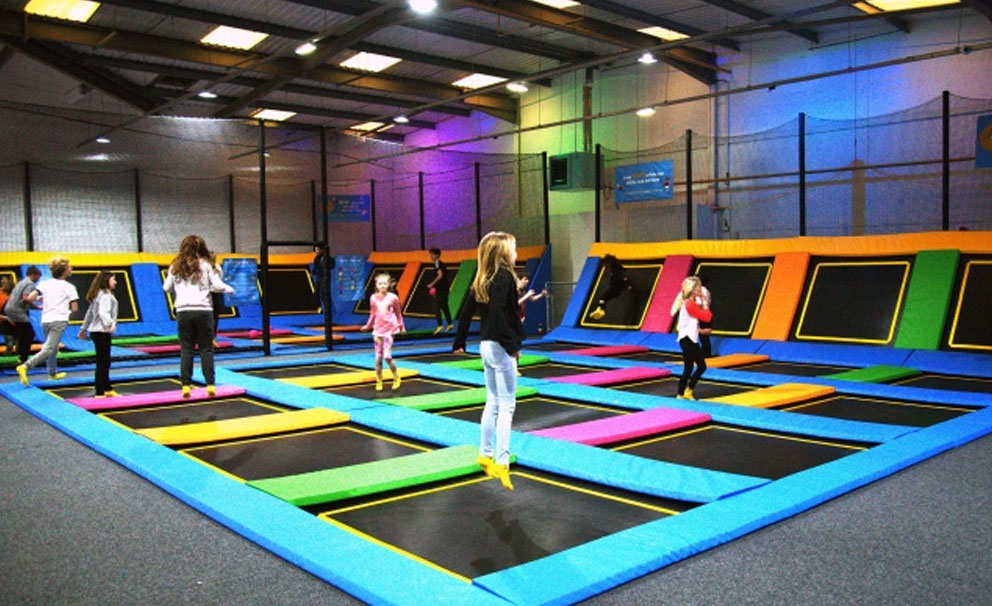 iBounce centres have a lot to offer the whole family this summer! Besides interconnecting wall and floor trampolines, there's a giant air bag to dive into from a 1.5m high platform and a soft foam play area. Timeslots are available for everyone. There are gentle 'Parent & Toddler Only' and supervised 'Family Bounce' sessions as well as the energetic Dodgeball tournament when open war rages across the centre! On Friday and Saturday evenings, why not join the iBounce Disco events? Keep an eye out too for Meet the Mascot special days. Your kids can get rid of that surplus energy at Exeter, Newton Abbot and Bodmin.
Sea Life
Discover the amazing underwater world at 12 locations across the UK and Eire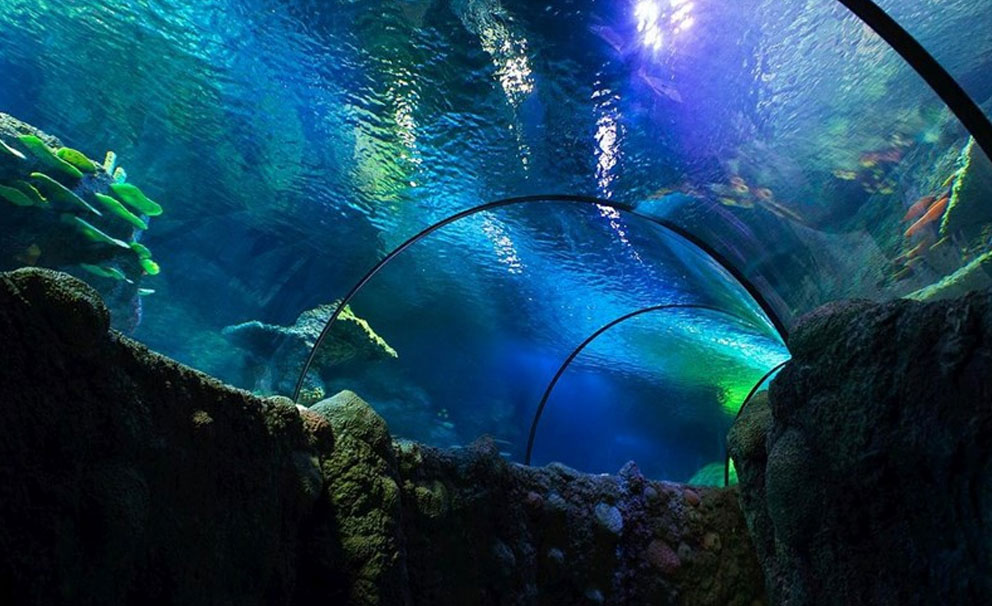 Sea Life centres are not just about viewing a vast collection of marine and freshwater life, they are a great way to learn about our own blue planet and how to preserve it. Aquatic specialists give daily talks about many of the species on display, including 'Behind the Scenes' tours. The Sea Life Trust is a conservation charity involved in protecting sea turtles, rescuing injured seal pups, reducing marine litter and creating a Beluga whale sanctuary. Taking your kids to visit the sharks, rays and octopus at one of the Sea Life centres might just start them on their own conservation journey.
Edinburgh Dungeon
Suitable for kids aged 8 and over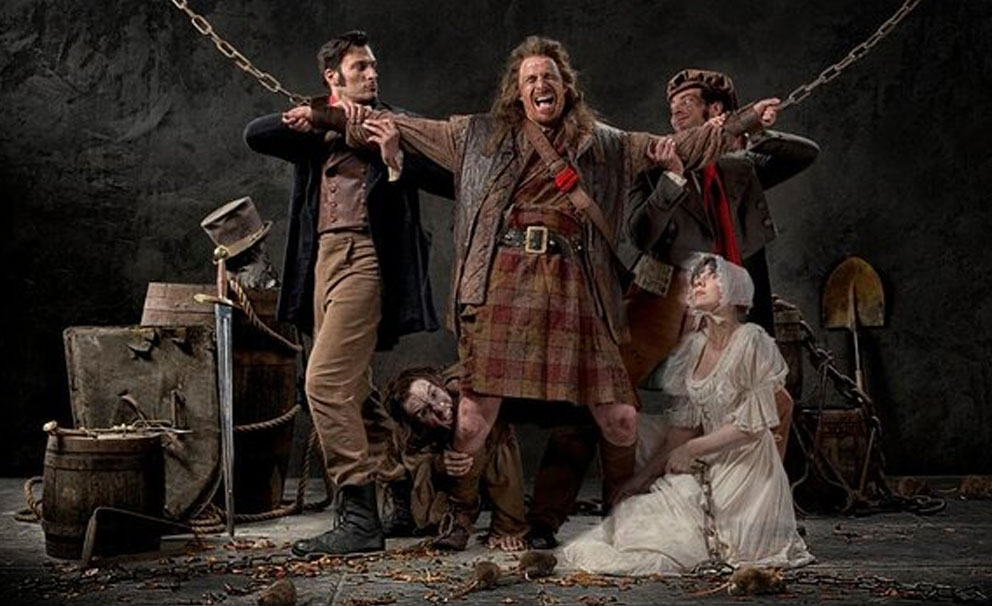 Taking your kids to the dungeons might seem a bit of an extreme solution, but they will love it! Built in 2000, the dungeons beneath Edinburgh city centre use live actors to bring 500 years of Edinburgh's criminal past to life in a scary fun way. Experience the sights, sounds and smells of bygone times and interact with the actors as you move around the dungeons. Could mum be accused of being a witch? The Drop Dead ride is a ghoulish way of re-enacting the freefall of the gallows drop (optional). Not suitable for children under 8 years.
Cinemas
Tickets available at all major chains when you book through Kids Pass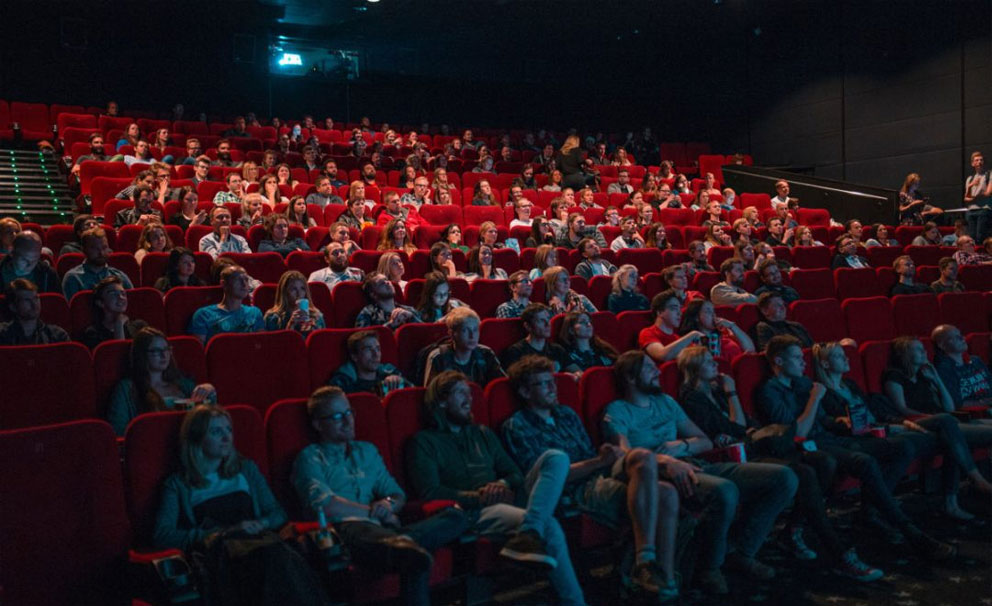 Besides being an excellent rainy-day activity, a trip to the cinemas is a real treat. This summer holidays will see a tsunami of great films finally arrive at cinemas after the backlog caused by the pandemic. With 'Space Jam: A New Legacy' and 'Paw Patrol The Movie' making a debut over the summer holidays, it's going to be enormous fun. So, grab your popcorn, sit back and enjoy!