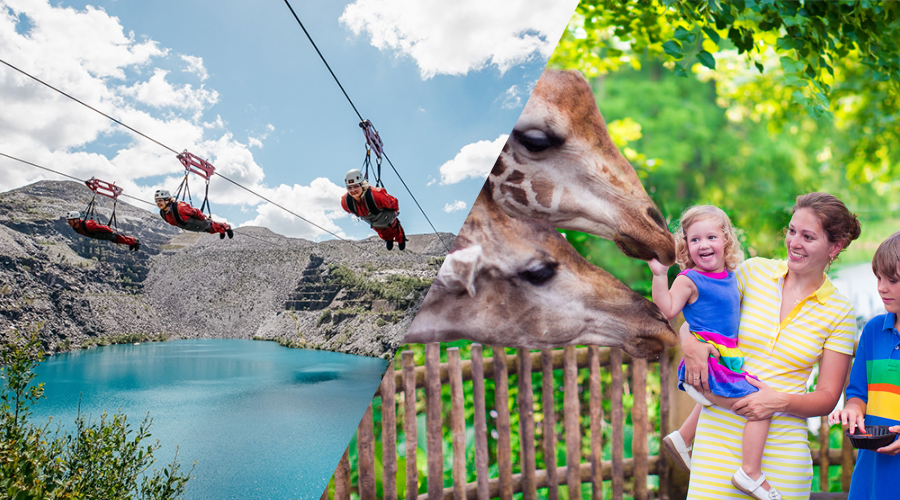 10 Absolutely Must-see UK Attractions in Summer 2021
Summer is here at last! The sun is shining, days are longer, and the lockdown is finally easing. Do not waste a minute of this long-anticipated freedom.  There is so much to rediscover on your own doorstep.
 
Our green and pleasant land boasts towering mountain ranges and soft, sandy beaches, historic monuments and a world-famous tradition in music and literature, food, and drink.  And all this comes without the hassle of lengthy airport check-ins, health checks, quarantines, and sudden changes to the travel regulations.
 
Kids Pass have so many fantastic money-saving deals lined up to help you get the best out of your Summer 2021! Here's 10 of our favourites: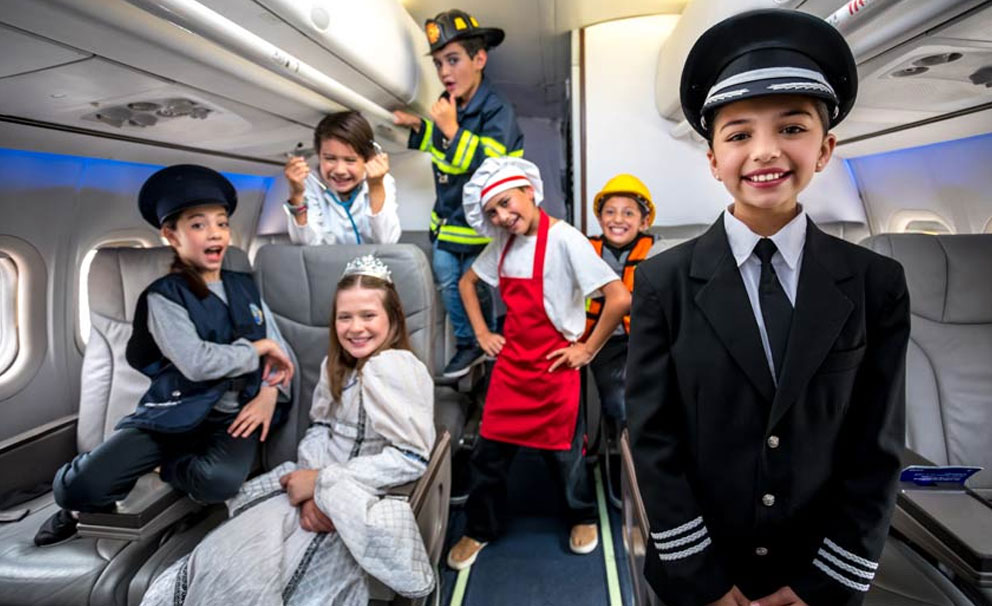 1. Kidzania, Westfield, London
An indoor city where you can make believe anything you want to be! Inside the KidZania city, children from ages 4 to 14 can take part in a wide range of activities and simulations designed to introduce them to the world of work. In the town's hospital and A&E department, children can experience life as a paramedic, surgeon, or baby care nurse!
 
Each session lasts four hours and most children can take part in 4-6 activities during this time. Adults can also get involved and watch their little ones hard at work while taking a ride on the tour bus, or they can sit in the audience at the city's various performance spaces.
 
SPECIAL KIDS PASS OFFER:  UP TO 15% OFF (AVERAGE SAVING £40.50)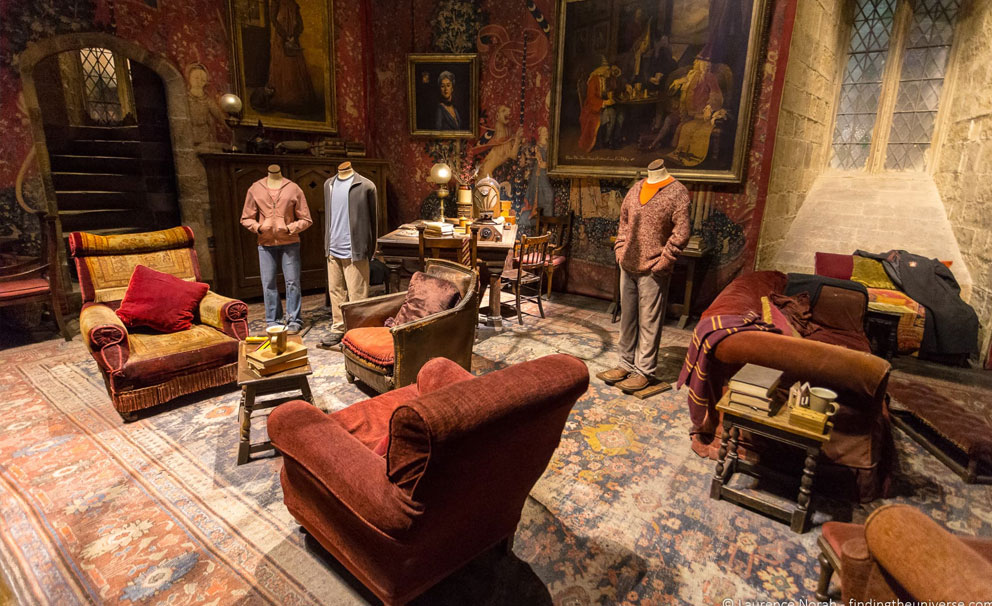 2. Harry Potter Studio Tour, Hertfordshire
"You're a wizard, Harry."  Who isn't familiar with those words? Find out more about the making of the eight films that brought Harry to life. Walk in the footsteps of the young wizard, step onto the set of Hogwarts, investigate the cobblestoned Diagon Alley, discover the animatronics behind the Basilisk and see a variety of special effects, props, costumes, and artwork. 
 
SPECIAL KIDS PASS OFFER:  20% OFF PACKAGES WITH RETURN TRANSPORTATION INCLUDED (average saving £77.20)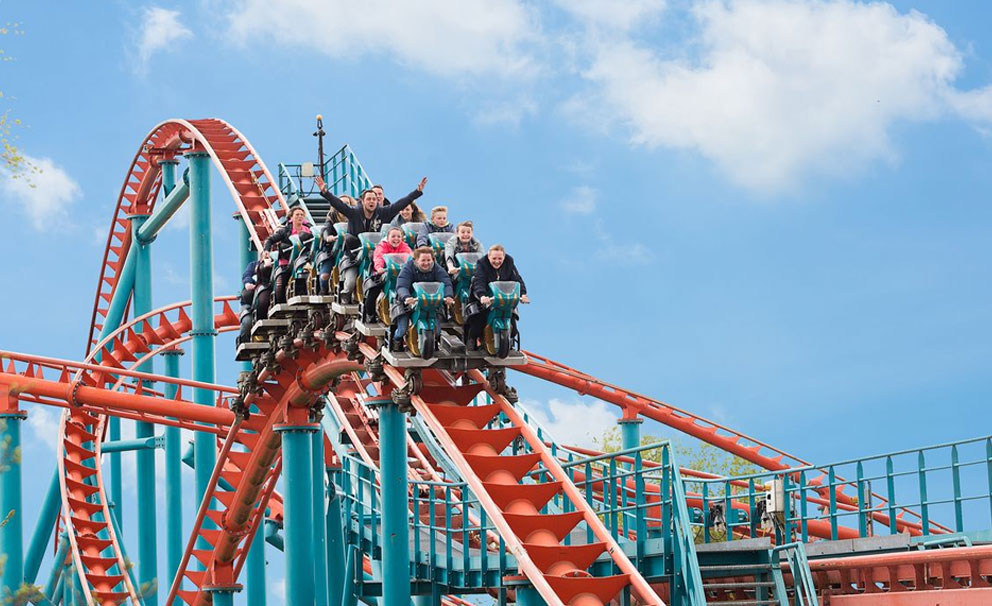 3. Flamingo Land, Malton, North Yorkshire
Yorkshire's famous Theme Park, zoo and holiday resort is set in 375 acres of glorious countryside overlooking the Yorkshire Moors. Beginning with just a colony of pink flamingos in the 1950s, now the resort is home to over 1000 species of animals, including lions and rhinos, as well as award-winning & rip-roaring rollercoasters and rides! You can challenge your teens to high adrenaline fun on the £4m Mumbo Jumbo rollercoaster, or take your tots on the family rides such as the Runaway Train and Frog Hopper. 
Then, at the end of the day, why not stay over and relax at one of the luxurious lodges on the resort and enjoy the spa and leisure complex?
 
SPECIAL KIDS PASS OFFER:  30% OFF GATE PRICES (average saving £14)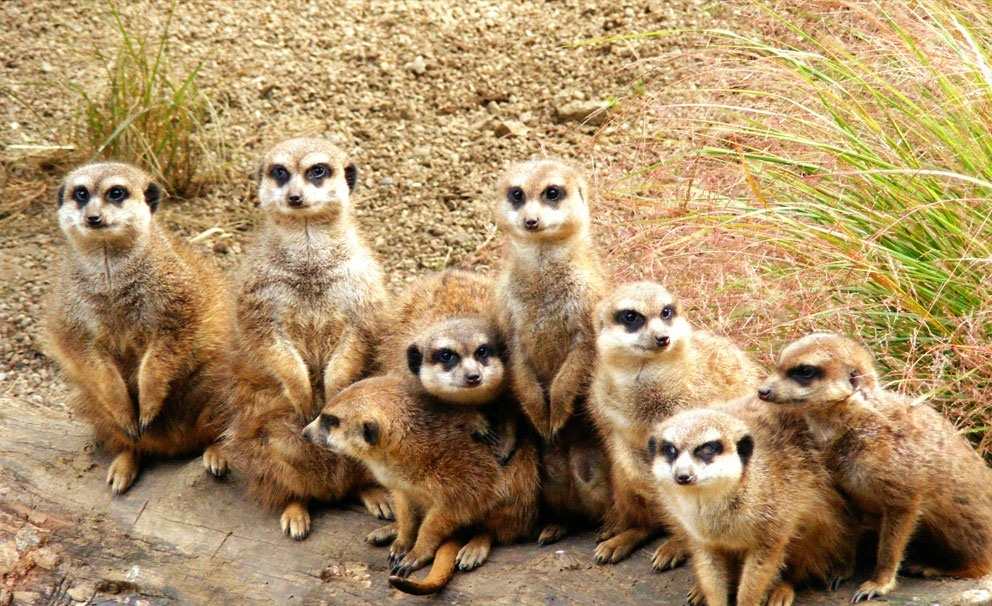 4. Edinburgh Zoo, Scotland
Visit by day or after hours for a unique wildlife experience! Open 7 days a week, Edinburgh Zoo is home to over 2000 animals, including the only giant pandas in the UK, Tian Tian and Yang Guang.  Elsewhere you will find koala bears in their eucalyptus garden patiently waiting for you to photograph them. And you can also visit the chimpanzees in their Budongo Trail, especially created to replicate their natural environment and stimulate their sense of fun. 
 
For the summer months, Edinburgh Zoo invites you to visit after the normal day-hours.  Entry begins at 6pm and gates close at 10pm, enabling you to enjoy a very different atmosphere on a handful of days this summer. Children under 3 years old go free.
 
SPECIAL KIDS PASS OFFER:  Up to 20% off tickets (average savings £10.60)
5. Blue Reef Aquariums (4 locations)
Described as the ultimate undersea safari, Blue Reef Aquariums in Newquay, Portsmouth, Hastings & Tynemouth offer visitors the chance to be surrounded by a variety of marine life as they walk through a clear underwater tunnel.  You can look up at sharks and stingrays in the giant tropical reef as they swim over your head, and each of the centres has its own special exhibit! In Tynemonuth keep an eye out for the seal show shown twice per day, or in Portsmouth spend some time with whiskery otters in their holt!
SPECIAL KIDS PASS OFFER:  One child goes free (under 12) per full paying adult ticket (13+)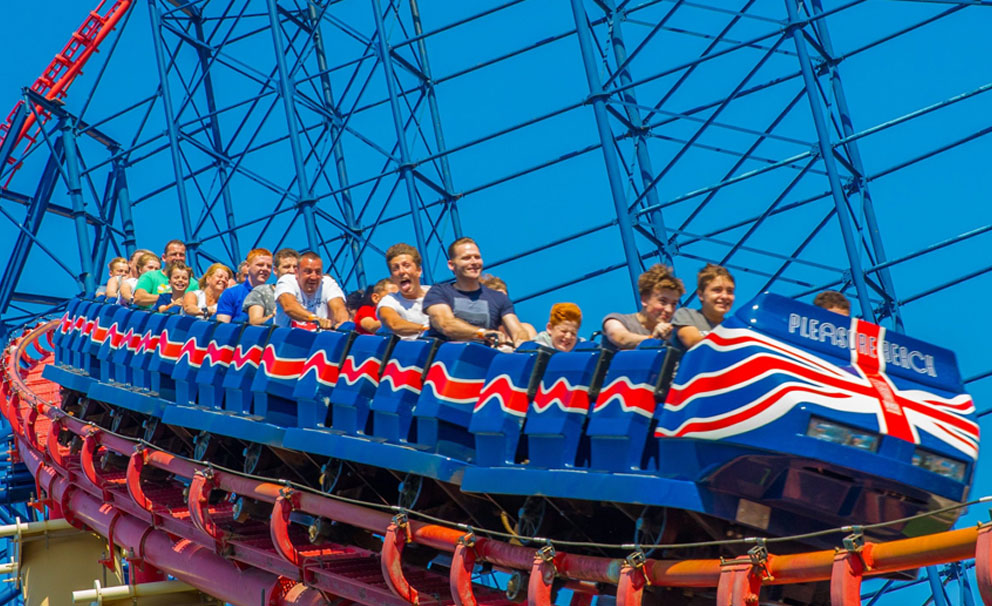 6. Blackpool Pleasure Beach (Lancashire)
Join in the fun as Blackpool celebrates its 125th anniversary as an iconic theme park this summer!  Ride the Big One, the UK's tallest roller coaster and look out over the sea front from 235 feet before you plunge earthwards!  Or take your younger kids to Nickelodeon Land to meet the SpongeBob SquarePants and Paw Patrol characters and enjoy 12 amazing rides.
 
SPECIAL KIDS PASS OFFER:  Best web prices guaranteed - 10% off wristbands (average saving £12.40)
7. Zipworld – four locations in Wales offering a range of exciting adventures
Zipworld have sites at Aberdare, Betws-y-Coed, Penrhyn Quarry and Blaenau Ffestiniog.
 
Why not visit Penrhyn Quarry for the thrill of a lifetime on Velocity 2?  This two-hour long experience includes a 1.5 km zip wire ride at speeds over 100 mph.  And better still, you can do it side-by-side with three friends and share that adrenaline rush! 
 
At other more child-friendly Zipworld locations, you can race through the trees on the Fforest Coaster, bounce inside the slate caverns or tear round the steep bends of a former colliery at 25 mph.  These are some of the most unique experiences you will find anywhere.
 
SPECIAL KIDS PASS OFFER:   10% off all rides (saving up to £12)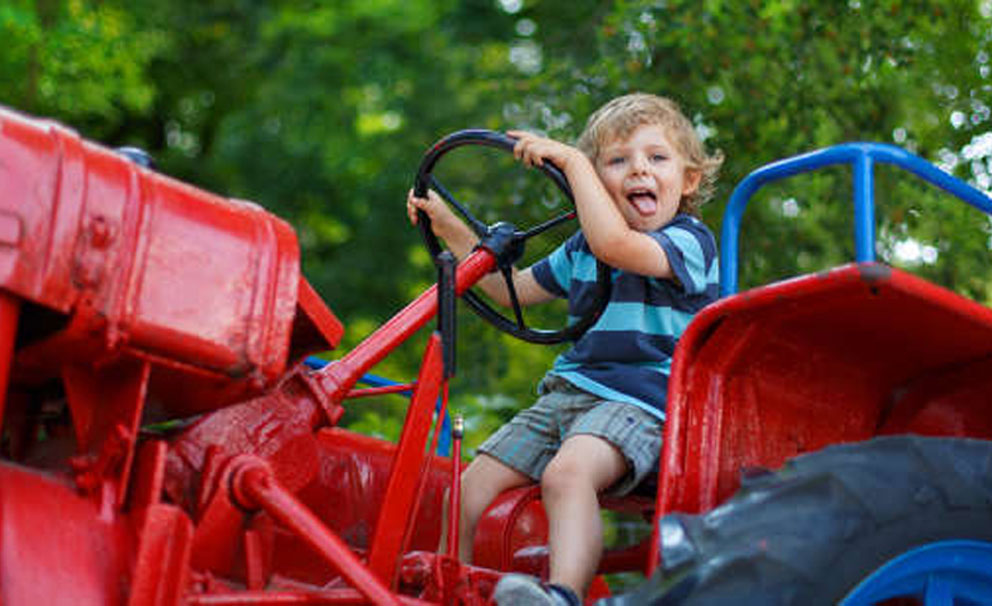 8. Flambards Theme Park, Cornwall
See the Cornish countryside in an entirely new way as you hurtle around the high-adrenaline rides at this amazing theme park. Sky-Force, Thunderbolt and Skyraker will entertain any teenager, and there is plenty of rides for little ones too! 
Best of all, Flambards is not just about rides - take a look at the indoor attractions and explore the 1940's world of the Blitz with air raid sirens and 'bombs' whistling overhead. And over summer you can come and see the legendary Fireworks Spectaculars and live performances!  A great value day out for the whole family.
SPECIAL KIDS PASS OFFER:  25% off Adult & Child Tickets!
9. Battersea Park Zoo, London
A perfect day out for young children, Battersea Park Zoo combines a zoo, play area and café to offer you a wonderful wildlife experience for your little one.  Some of the quirkiest animals live here, such as the Emperor Tamarin with his long white moustache, scaly Armadillo, and inquisitive capuchin monkeys.  And, of course, the meerkats never fail to please, do they? Introduce your child early to animal conservation and give them a day outside that they will never forget.
 
SPECIAL KIDS PASS OFFER:  30% OFF TICKETS OR BETTER (average saving £8.80)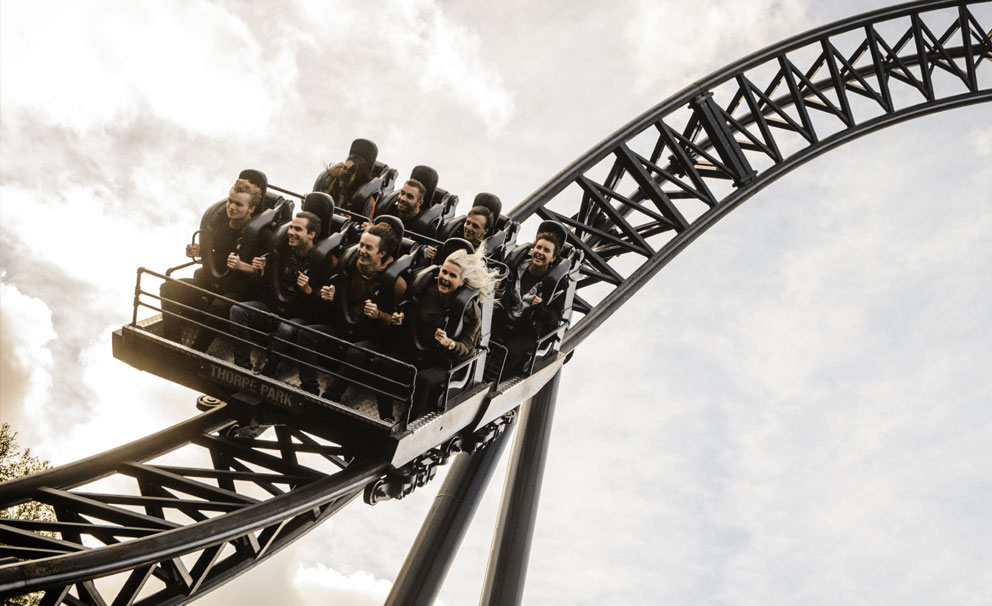 10. Thorpe Park Resort, Surrey
Inside the UK's most thrilling theme park, at Thorpe Park you and the kids can scream your way through 30 of the most exhilarating rides in the world, including Stealth, The Swarm and Colossus.  Feeling dizzy after all that?  Head over to dark world of the new ride, Black Mirror Labyrinth, where you've been  tasked to escape a disorientating world, and nothing is quite as it seems!
 
There are plenty of rides for tots, too.  And there is somewhere for parents to lie down after all the excitement in an overnight B&B stay at the Thorpe Shark Cabins.  Who wouldn't want to do it all over again for a second day? 
And with that, our quick-fire roundup complete! Not yet convinved by our top picks? Dive into the free Kids Pass app where you can find hundreds more attractions near you with up to 57% off tickets & promo codes available all year round.