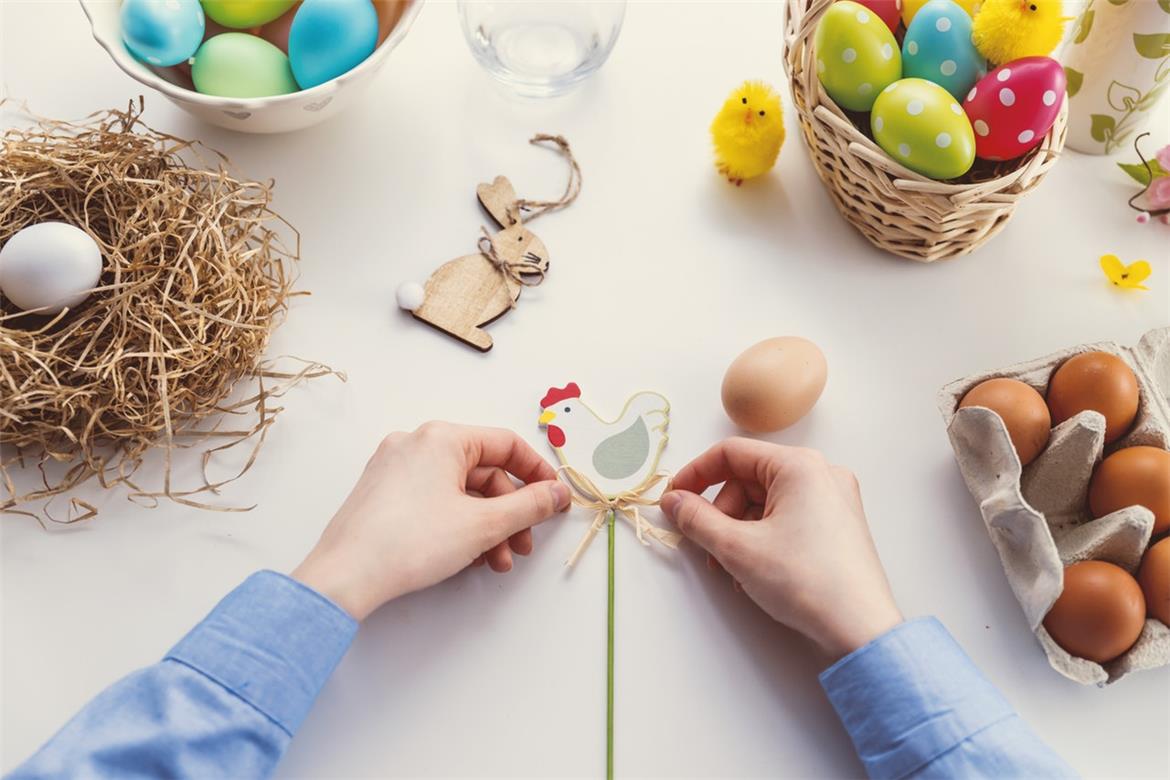 With the arrival of Spring, we'll soon be celebrating that time of the year where we indulge ourselves with hot cross buns and delicious chocolate treats - that's right, Easter! Of course this time of year also means that many parents will be racking their brains trying to find ways to keep the kids entertained while they're on their Easter holiday. This can be a pretty difficult task, particularly if you don't necessarily have the cash for days out and new toys to keep them occupied. That's why we've put together some of our favourite budget friendly Easter activities for the whole family to enjoy! Read on to find out how can enjoy some well needed family fun this Spring.
Family Days Out
Family fun doesn't necessarily mean that you have to scrimp on days out that are that extra bit special. If there's a theme park the kids are dying to visit or a new film that they want to see, our Kids Pass deals are perfect for helping you save the pennies. As part of your membership, you can enjoy up to 40% off cinema tickets at nearly 400 cinema locations across the UK. This Easter, enjoy a range of family films such as the Pixar hit Onward, the new adaptation of Disney's Mulan, and Trolls World Tour. Just remember to bring your own snacks to save a few extra quid too! If you want to take advantage of any rare sunny days we might get, use your Kids Pass membership to save on a whole range of family days out, including up to 40% off Knowsley Safari Park tickets, up to 24% off Diggerland Parks (all 4 locations), Kids Go Half Price at KidZania London, and thousands of other family days out savings! There's something for everyone!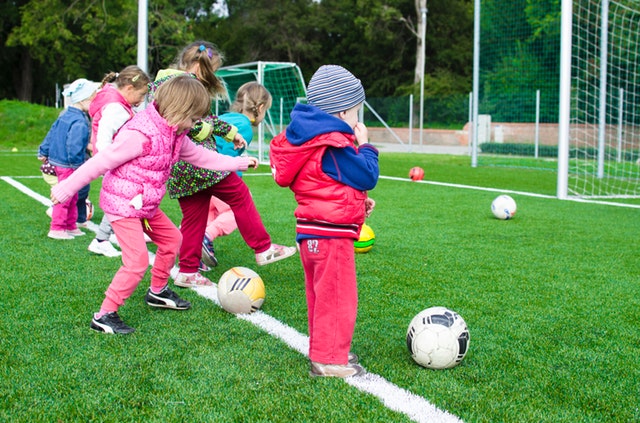 Community Events
This time of year is always great for finding free family friendly activities. Most communities will put on a host of Easter games and activities during the run up to and on the Easter weekend. Depending on your area, this can be things such as Easter egg hunts, farmyard activities, spring fetes or craft sessions. The best thing about these activities? Often, they only cost a few quid to take part in, and some can even be free, particularly when it comes to Easter activities for kids. Take a look at the social media pages for local businesses and local news websites to see what's on in your area for some budget friendly family fun this spring! 
Easter Crafts
So what happens if the Great British weather puts a downer on your plans? Well, given how unpredictable the weather can be in the UK, there's always a pretty fair chance this may happen. Of course keeping the kids happy on a rainy day can be difficult at the best of times, so why not embrace the season and get them taking part in some Easter crafts? Head to discount stores on the high street such as Poundland or The Works and you'll be able to pick up a whole array of arts and craft supplies for just a few quid, and even better, they'll keep the kids amused for hours! Want to get them directly in your post box? Then save on a toucanBox subscription as a Kids Pass member.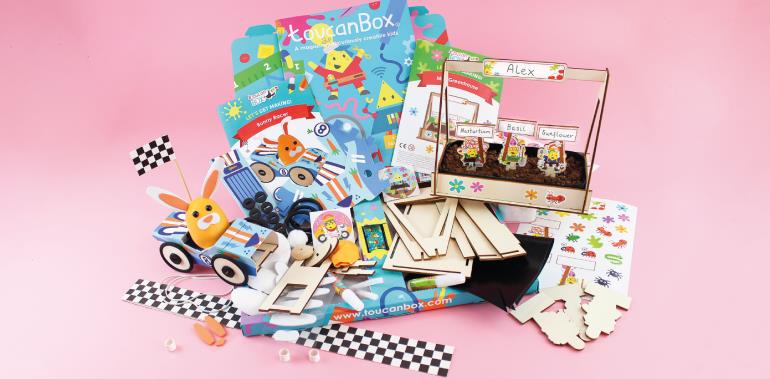 Easter Baking
Another perfect activity for a rainy day, a touch of Easter baking is another way to keep the kids happy this spring. There's plenty of kid-friendly recipes out there, but of course everyone's favourite has to be those failsafe Easter nests! Not only are they super easy to make, but they're also nice and cheap too, making them a great option if you're on a tight budget. Simply melt some chocolate and mix with cornflakes or puffed rice cereal, spoon into cake cases and top with a few mini chocolate eggs, pop in the fridge for an hour to set and there you have it! Need new kitchen appliances? Get exclusive discount on Whirlpool, Hotpoint and Indesit major appliances!
A Family Day Indoors
Never underestimate the idea of quality time as a family! If you're stuck indoors due to rubbish weather, it's still possible to spend some time together and have some fun. Why not have a family pyjama day and spend the day on the sofa curled up together watching a few films? Grab a few sweet treats and kick back with a hot chocolate and enjoy a day of family movies! Or, if you have younger children who may not want to sit still for long periods of time, why not break out the board games and enjoy a family game day? It's a great way to get your kids introduced to the classic games we all know and love, and they'll be sure to appreciate some quality time with you! 
Family Meals
How often do families eat dinner separately or in front of the TV these days? Almost too often we think, so why not take the Easter break as an excuse to go for a family meal together? It's a great chance to sit down together and have a proper chat, without the distractions of telly and phones - especially if you can encourage your older kids to turn their phones off for an hour or two! It doesn't have to be a lavish, expensive meal either. Regardless of budget, there's plenty of affordable restaurants out there that are perfect for families. Even better, with a Kids Pass membership, kids can eat free in thousands of nationwide restaurants. Whether you head to Frankie & Benny's, Pizza Hut, or Giraffe, the whole family can enjoy some tasty grub for a fraction of the cost. If the purse strings are a little too tight to eat out, why not cook up a Sunday roast instead? Sit up at the table together, turn off the telly and ban any phones from the dining room! The only downside is that there'll be some washing up to do afterwards!
Easter Egg Hunt
Of course we can't talk about Easter activities for kids without the mention of the classic Easter egg hunt! Again, you may find that there are local events running over the school break that your kids can get involved in, or, if you have the time, why not design your own? Supermarkets and craft stores are all starting to jump on the bandwagon of providing everything you need to throw an Easter egg hunt at home, so you can pick up treats, decorations and more. You could get the kids to make their own decorations when they get to work on their Easter crafts, and if you're a dab hand at baking you could even cook up a few tasty treats for them to enjoy. If you really want to push the boat out, getting any friends with children involved can be a great way to put together a special, fun filled afternoon for less. Get everyone to chip in with chocolate, snacks and decorations to save on the essentials, and in the meantime the kids will love being able to run around with their friends and take part in a few Easter party games!

Whatever you decide to get up to with the kids this Easter, make sure you set aside some time for plenty of family activities. Whether you celebrate the occasion or not, the Easter holiday is the perfect chance for you to spend some quality time with the kids. Remember that with a Kids Pass membership, you'll get access to a huge selection of cinema and restaurant deals along with savings on family holidays and days out, so you can make wonderful memories together for less this Easter!
Written in collaboration with Amy Jackson - Content Writer at Discount Promo Codes