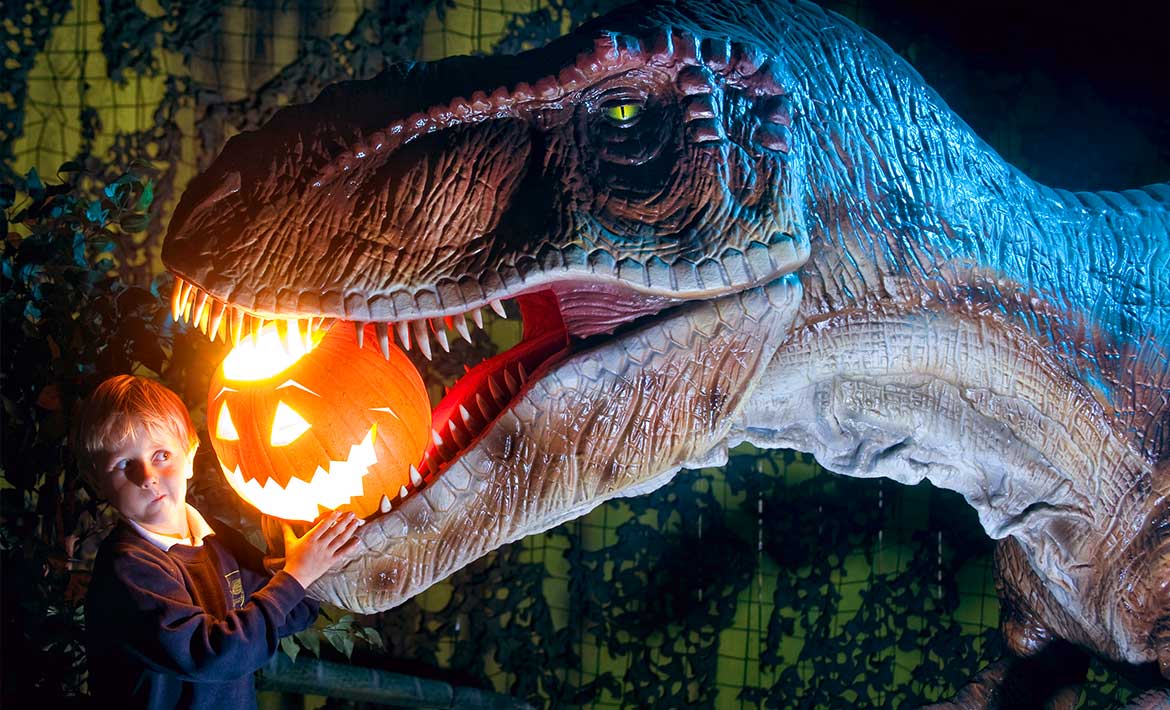 The top family day out in Exeter are putting on their biggest spooktacular event ever for 2018, with brand new attractions to make you go BOO! Keep reading to find out what spooky activities Crealy Adventure Park are hosting.
30,000 Free Pumpkins
The true tradition of Halloween since we can remember! Every child will receive a free pumpkin each, which they can then carve and bring to life for Crealy's Pumpkin Carving Competition for the chance to win some boo-tastic prizes!
The Creaky Hotel
For your braver kids, the slightly spookier attraction at Crealy's Halloween Spook-tacular, recommended for 8+ years, is 'The Creaky Hotel' - re-furbished and welcoming visitors for its 2018 grand re-opening! With brand new features and guaranteed to be spookier than ever before, will you dare enter?
NEW - The Scarecrow Scaremaze
When tidying up the Crealy Arena after City Cirque had left town, the maintenance team stumbled upon a buried straw hat; all the commotion of the stunt show has uncovered an ancient scarecrow! The scarecrow has come to life and has now built a maze around itself at the site of its old pumpkin field… dare you enter the maze and learn about its ancient past?
Also new for 2018 is 'The Jolly-Ween Singing Pumpkin Show' with all singing all dancing pumpkins to entertain the little ones; PJ masks will be returning to Crealy this October half term, with Catboy and Owlette making an appearance on Tuesday 23rd October, while Owlette will be joined by Gekko on the 29th October.
Crealy's Halloween Spooktacular is taking place from 22nd October and 31st October, from 10am-5:30pm, perfect for a half term day out.
Ticket prices are £12.76 - £17.56, or use this voucher to get up to 65% off your Crealy tickets.
Mon, 17 Sep 2018 12:04:17 GMT