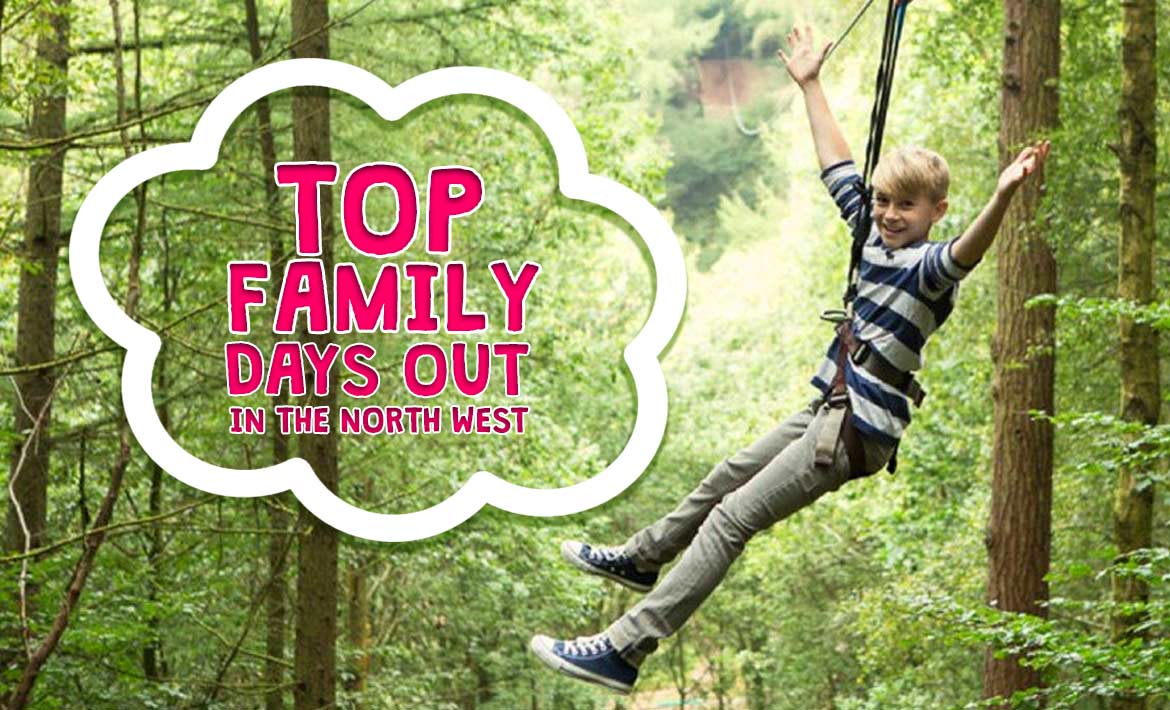 School's OUT! In the North West we're not used to such glorious summer weather, which is why we need to make the most of it with some ace family days out whilst the kids are off! We've rounded up UK families' favourite days out in the North West to get you started.
Blackpool Pleasure Beach is open every day this summer from 10am-7pm
If you're visiting Blackpool this summer, we all agree that your trip would simply not be complete without a visit to the UK's beloved seaside amusement park. Blackpool Pleasure Beach has immortalised itself in British families fond summer memories, and it's back this summer with even more white-knuckle thrills, amazing attractions, spectacular shows and a NEW double-launch roller coaster!
Get up to 49% off your Blackpool Pleasure Beach wristbands here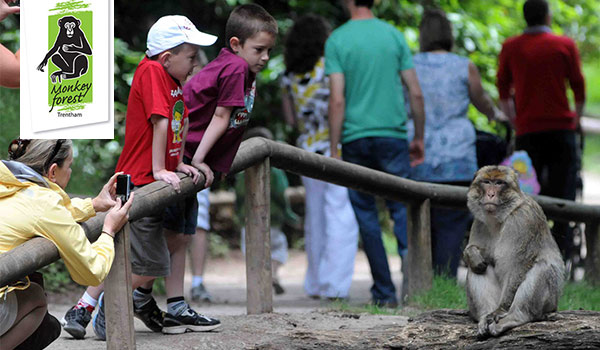 Trentham Monkey Forest is open every day from 10am-5pm this summer AND under 3s go free
If you're looking for something a little more personal than a zoo, Trentham Monkey Forest in Stoke-On-Trent is the perfect day out for you this summer. Roaming free in a beautiful 60-acre wood, are 140 Barbary macaque monkeys. It's as close to seeing these animals in their natural habitat as you'll get, with no cages or bars to hinder your view.
Follow the ¾ of a mile visitor pathway to meet the two groups of monkeys, who live in growing family groups where you can watch all of their daily interactions unfold and even see baby monkeys!
Get your Free Child Ticket to Trentham Monkey Forest here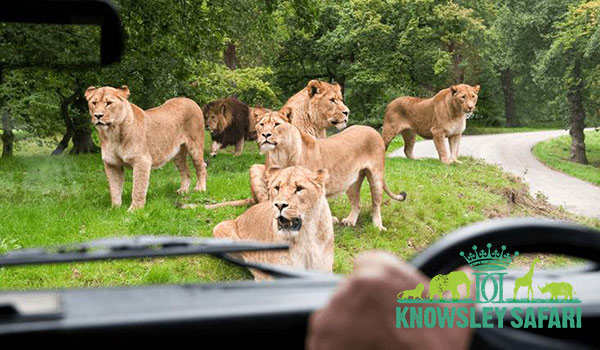 Knowsley Safari Park is open every day this summer from 10am-4pm
This unique day out, situated in Merseyside Liverpool, is a stunning five-mile safari drive or on foot. The whole visitor experience has been designed with fun and learning in mind, making it a perfect trip to take your little ones to and learn all about the 700+ animals at Knowsley Safari Park!
Get £9.50 tickets for Knowsley Safari whilst you can – here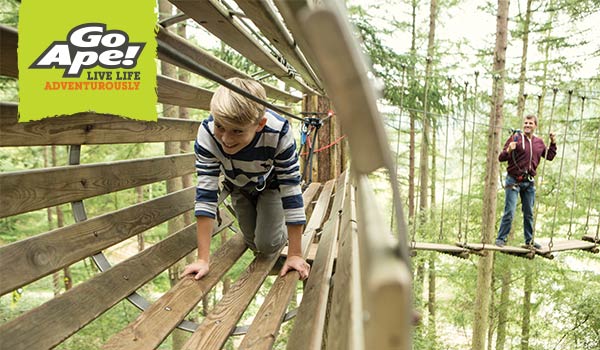 Go Ape Delamere Forest is open Mon, Weds, Thurs & Fri 10am-2pm and Sat, Sun 10am-4pm
Release your wild side in the beautiful Delamere Forest in Cheshire, home to Go Ape's Tree Top Adventure, Forest Segway and Tree Top Junior experiences. We've got outdoor adventure covered with something for everyone, from mind-bending high rope obstacles 12 metres above the forest floor to whipping your way between the trees on all-terrain Segways. Plus, a high ropes course just for kids!
What makes Go Ape in Delamere Forest a lovely family day out this summer, is the monumental views and scenery. Delamere Forest literally means 'forest of the lakes'? It's beautiful body of water, Blakemere Moss, was formed due to a glacier melt during the Ice Age, and is visible from both the Tree Top Adventure and Forest Segway trail. Keep your eyes peeled!
Get 10% off Go Ape Delamere Forest here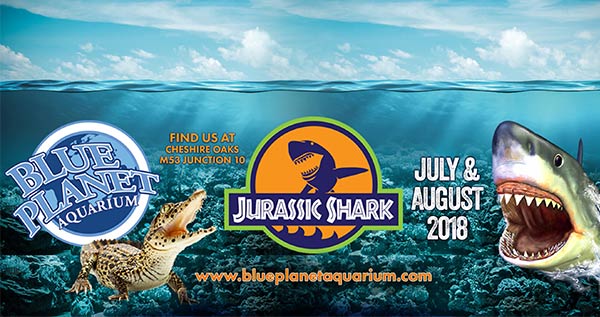 Blue Planet Aquarium is open every day this summer (10am-5pm weekdays and 10am-6pm weekends)
If you live in the Cheshire region, you should definitely visit Blue Planet Aquarium this summer holiday. One of Cheshire's top days out, Blue Planet has a huge range of exotic exhibits and amazing activities for your family to enjoy.
Home to more than 100 living displays, as well as one of Europe's largest collections of sharks, a day out at Blue Planet will teach your youngsters all about the marvellous marine life on our planet that we need to protect.
Redeem Kids Go Free to Blue Planet Aquarium here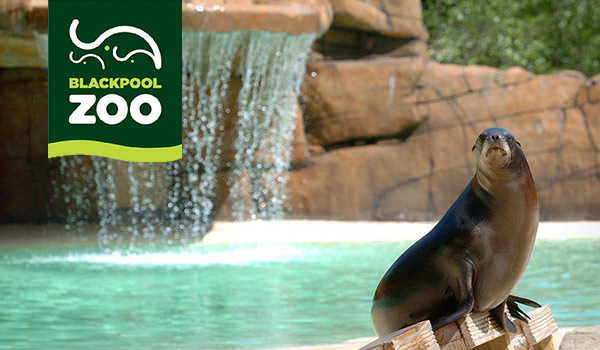 Blackpool Zoo is open every day this summer from 10am-5:45pm
If you want to tick off two terrific day outs in one sweep, tag a trip to Blackpool Zoo on to your Blackpool day out. The award-winning Blackpool Zoo is home to over 1500 rare and exotic animals, and a NEW multi-million pound facility – Project Elephant Base Camp - UK's largest indoor elephant house where you will find yourself eye level with the magnificent herd of elephants.
Get up to 25% off your Blackpool Zoo tickets here
In UK cinemas NOW | Age rating: PG
Away from the adventure and wild fun at zoos and theme parks, it's nice to fit in a family cinema trip where you can sit back and relax with some popcorn.
What to see this summer? Incredibles 2 is sweeping the UK box office, and if you haven't already taken the kids to your local cinema to see it, you need to! Incredibles 2 has stunning animation, hi-tech action and adventure, moments to make the whole family giggle and the best part? There are genuine themes here that we can appreciate – the perils of parenthood, family stress and gender inequality.
Get up to 40% off your Incredibles 2 cinema tickets here
Why not finish your day out with a hearty, Italian family meal?
Family-favourite Bella Italia have a NEW menu to tempt your tastebuds, featuring golden tomato pizza sauce, inspired by a traditional Italian recipe made with yellow tomatoes & peppers, delicious seafood pasta & risotto, lighter dishes and a new vegan cheese option.
This is also an affordable add-on to your cinema trip, as most UK cinemas are situated on the same site as Bella Italia restaurants, perfect for families.
Redeem 25% Off Bella Italia nationwide here
Looking for more offers on days out? Have a browse here on our website for over 4,000 family-friendly offers, or download our free app.