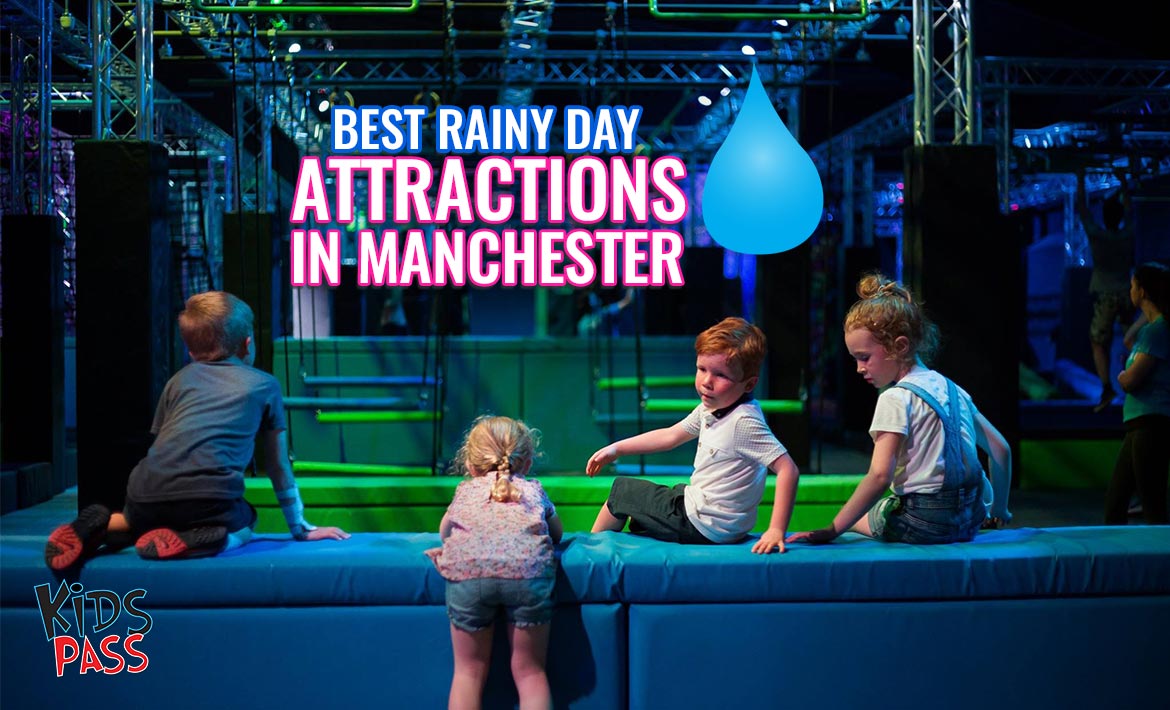 It's safe to say the weather has been all overt the place so far in 2018! Which is why it's savvy to make sure you've got some weatherproof days out planned ahead. Especially when you reside in the Manchester region… Manchester, we love you, but you do love a bit of rain! Here's some A class attractions which guarantee your family a day out filled with fun, adventure and staying dry!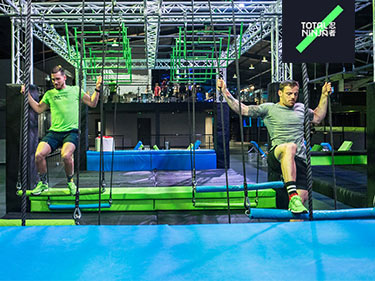 Claim 20% off Total Ninja with our voucher code
Let your mini warriors unleash their potential and ninja skills at Total Ninja. The world's largest ninja park has taken the North West by storm… Total Ninja is no ordinary trampoline park or indoor 'play' centre. Your youngsters will test their strength as they learn basic jumping, rolling, climbing and problem-solving skills every ninja needs.
Total Ninja isn't just for your older, agile kids, however. The 'ninja academy' allows tots from aged 4 and over to enter, so if you've got a mix of ages they'll all be safe to start their ninja training!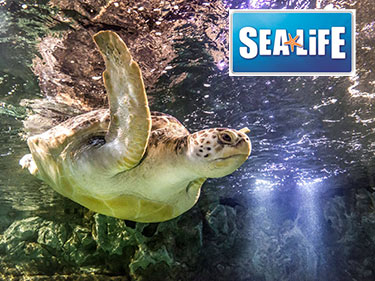 SEALIFE
An aquarium is the ultimate rainy day out, and SEALIFE Aquarium in Manchester is definitely up there with the best. Open from 10am-7pm every day, SEALIFE at the Trafford Centre is a guaranteed fun and exciting day out if you've got little ones. You can start your visit by stepping into an interactive 3D Turtle Beach experience, where you will experience the life of a sea turtle as you follow these incredible creatures. There's also a seahorse nursery, coral reef, shark shipwreck, 360 magical shoaling ring and a Jurassic ranger for your dinosaur obsessed youngsters! For an extra cost you can even feed Ernie the green sea turtle! Now that's a cool day out for the children…
Get up to 40% off your cinema tickets, adult and child, 7 days a week with Kids Pass
The classic answer to a rainy day in Manchester, is rounding up the kids and their friends and taking them to the cinema for a good ol' family film everyone can enjoy. We highly recommend the latest adaptation of 'Peter Rabbit', with the rascal rabbit, voiced by James Corden, storming the UK box office. But, if you have already seen Peter Rabbit, you could book tickets to see the quirky 'Duck Duck Goose', which tells the funny tale of a high-flying bachelor goose who is saddled with two ducklings as they come face-to-face with the dangers and beauty of the outside word.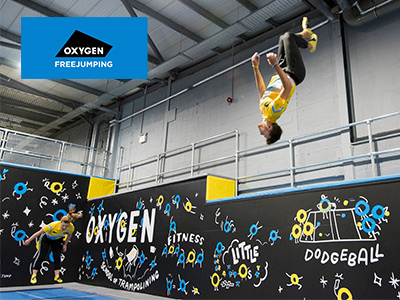 Get 20% off Oxygen Freejumping trampoline parks when you book through Kids Pass
Manchester's favourite trampoline park, Oxygen Freejumping, has a brand-new addition to their infamous 150 blue-and-yellow trampolines… The Bear Grylls Obstacle Course! - 3 floors of challenging obstacles to push you to your limits. Cargo nets, balance beams, monkey bars & much more. Oxygen has everything your kids need for a fun day out with their mates, without getting wet! And the best part – you can watch your youngsters bounce around whilst you relax with a coffee, unless you want to join in on the action, of course!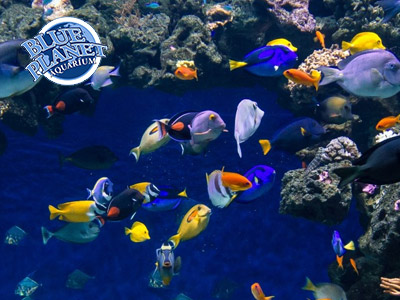 Claim Kids Go Free to Blue Planet with Kids Pass
If you live in the Cheshire region, you should definitely visit Blue Planet Aquarium this Easter. One of Cheshire's top days out, Blue Planet has a huge range of exotic exhibits and amazing activities for your family to enjoy. Home to more than 100 living displays, as well as one of Europe's largest collections of sharks, the aquarium offers plenty of marine life to marvel at.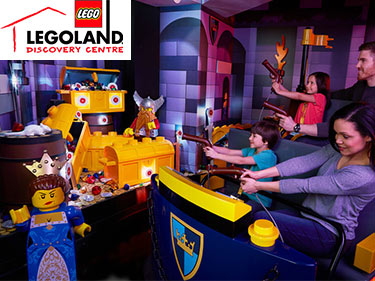 LEGOLAND Discovery Centre
One of Manchester's top days out, LEGOLAND Discovery Centre is conveniently placed at the Trafford Centre, so you can nip out for a bite to eat or a bit of shopping too! And the best part… blasting into LEGOLAND Discovery Centre this Easter is a brand-new attraction! Space Mission is a new, out-of-this-world, intergalactic building experience where your budding astronauts have the opportunity to build their own LEGO® rockets and explore weird and wonderful alien landscapes, before taking command at LEGO® mission control base and blasting a shuttle into outer space. If that doesn't sound cool enough, LEGOLAND Discover Centre also has a 4D Cinema, LEGO NINJAGO City Adventure, Kingdom Quest and countless other attractions to explore, giving your kids an action-packed, incredible indoor day out.