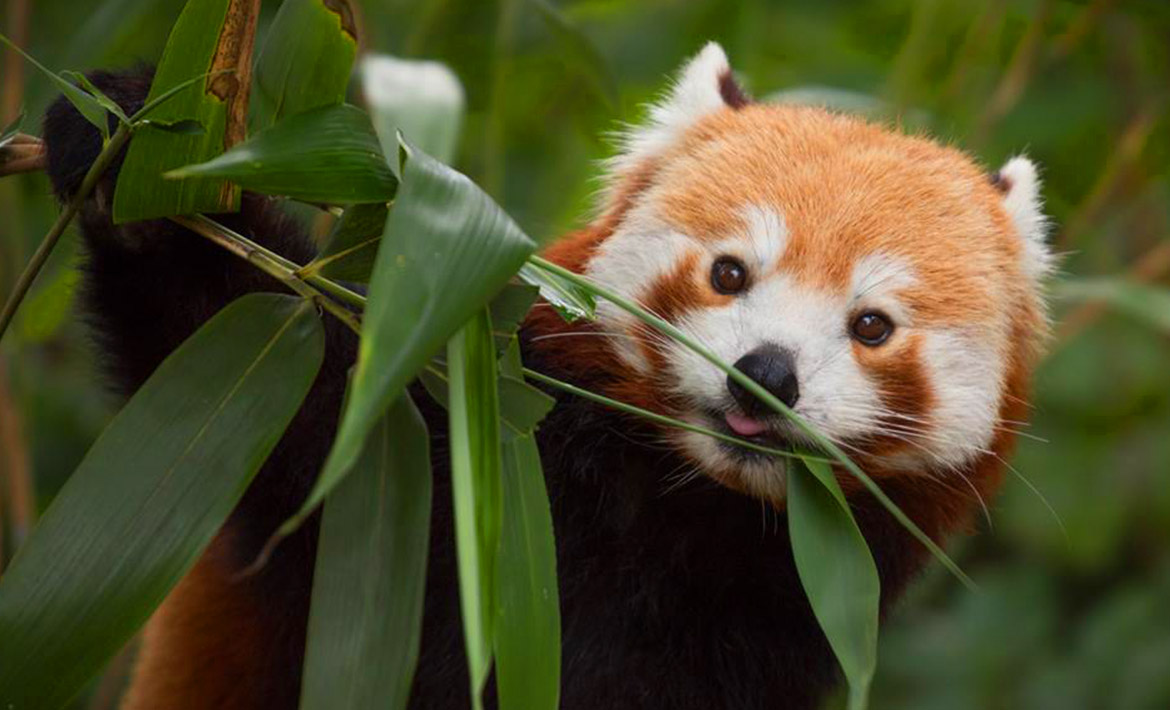 England is spoilt for choice when it comes to zoos. Plan your next family day out at one of the UK's award-winning zoos and teach the kids about the wonderful species of our planet.
So, if you're looking for the best zoo near you, and the hottest voucher codes, have a sneak peek below.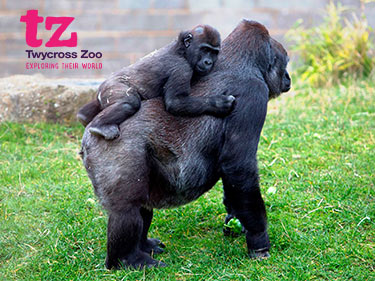 Get your discounted tickets for Twycross Zoo with Kids Pass
Open 364 days a year, the award-winning Twycross Zoo is set amongst the beautiful rural countryside in the heart of England, in Atherstone.
Here, at Twycross Zoo you can immerse yourself and explore the animal world any time of the year, with indoor and outdoor enclosures, interactive experiences and fun, exciting encounter with over 500 animals, from over 100 different species! You may even spot a few new Spring babies around the zoo too!
Twycross Zoo pride themselves on being a conservation zoo, supporting over 55 conservation and welfare products! So, you know when you visit Twycross Zoo you are helping to save our animals!
Twycross Zoo is open every day from 10am-6pm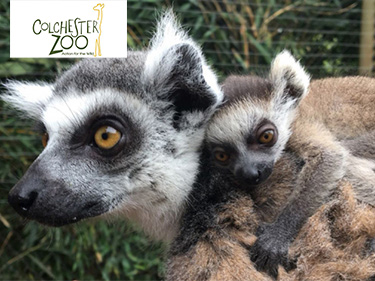 Claim up to 15% off Colchester Zoo with Kids Pass
Renowned as the 11th best zoo around the world and in the top 2 zoos in the UK, Colchester Zoo in Essex has an action-packed day out designed to teach your little ones about the many species from around the world.
At Colchester Zoo your family can take part in some fantastic activities with the opportunity to hand feed elephants and giraffes at daily public feeding sessions and walk through a 24m tunnel as sealions swim overhead! And we know you won't want to miss the chance to spot their new baby lemurs! The little lemurs are doing well and being cared for by their mammas, after being born just this week!
With all this in store, a trip to Colchester Zoo is sure to wow the kids this summer, so go on, book your tickets now whilst the weather is nice!


Colchester Zoo is open every day from 9:30am

Claim up to 40% off your Bristol Zoo Tickets with this voucher code
Set within 12 acres of stunning grounds and award-winning gardens, Bristol Zoo Gardens is a very special zoo as it is the fifth oldest zoo in the whole world! Here, you're guaranteed an incredible day out with lots to do and see for your youngsters.
And you can enjoy a trip to Bristol Zoo whatever the weather – as there are over 400 species and 9 animals houses under cover, just in case of those rainy spells.
Bristol Zoo Gardens is open every day from 9:00am - 5:30pm. Last entry is 4:30pm.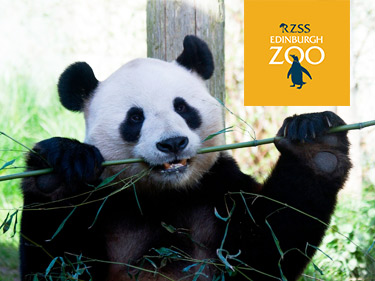 Get up to 40% off your Edinburgh Zoo tickets when you book through Kids Pass
Get your family down to Edinburgh Zoo this summer if you want the chance to see the only giant pandas in the whole of the UK!
As well as Tian Tian (Sweetie) and Yang Guang (Sunshine) the pandas, Edinburgh Zoo has some amazing species that your kids can marvel at, including Europe's largest outdoor penguin pool, Penguin rock, home to the famous colony!
With their countless talks and feeds with your favourite animals, including a warm welcome by the adorable meerkats, Edinburgh Zoo is a family day out to remember.
Edinburgh Zoo is open 10am-6pm everyday between April and September, 10am-5pm in October and March, and 10am-4pm between November and February.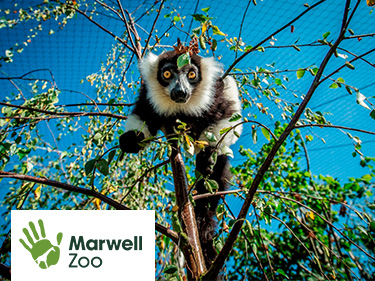 Claim up to 35% off Marwell Zoo Tickets with Kids Pass
Marwell Zoo is an innovative, brilliant zoo where you can get up close to playful primates, hop aboard the scenic train, and learn about the natural wonders of our planet.
Be sure to visit the NEW Tropical House, a sustainable and innovative exhibit which Rica the sloth is proud to call home! The Tropical House experience is a totally self-sufficient exhibit, which will teach your little ones the importance of looking after our planet.
Lemur Loop is another exciting exhibit the kids will love, as they get to share the beautiful habitat of the lovely lemurs from learning about the story of lemur evolution and diversity, to taking part in observation and skills-based activities.
Marwell Zoo is open every day from 10am-5pm.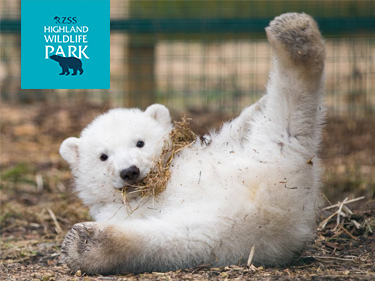 Get up to 30% off your Highland Wildlife Park tickets with this voucher
Anyone visiting Edinburgh in 2018 would be making a mistake by not visiting Highland Wildlife Park… The reason being, you may spot the most adorable, fluffy and amazing baby polar bear that was born at Highland Wildlife Park this winter. Visitors of Highland Wildlife Park have been in awe at the baby polar bear, sharing videos of the cub playing and being cared for by its mother.
There's plenty more fun and discoveries to be had at Highland Wildlife Park, including daily feeds and talks on wildcats, snow leopards, amur tigers, snow monkeys and the male polar bears! With all these fascinating creatures to explore, a day out at Highland Wildlife Park needs to be on your summer holiday bucket list!
Highland Wildlife Park is open every day from 10am-5pm between April and October and 10am-4pm between November and March.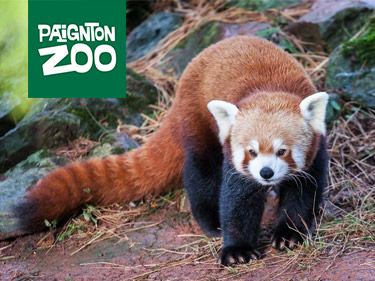 Claim up to 30% off Paignton Zoo when you book through Kids Pass
Prepare to immerse yourself in the natural wonder of Paignton Zoo, as you journey through six different habitat zones – from the wild Savannah to the lush wetlands.
Rightfully named one of the UK's top zoos, Paignton Zoo is home to over two thousand creatures to get close to, indoor and outdoor play areas, the Jungle Express train, keeper talks, animal feeding sessions and six amazing animal habitats.
All this makes the perfect recipe for a family day out at the zoo if you live in Devon or nearby.
Paignton Zoo is open every day from 10am-5:30pm.
 
Get 10% off your Blackpool Zoo tickets with this voucher code
It's baby season at Blackpool Zoo too! During your visit to this wonderful zoo in the north you can say hello to Makari, the baby gorilla! Makari is part of Blackpool Zoo's family of Western lowland gorillas, a critically endangered species. Take your family to see wonderful animals like Makari, who need our help to ensure the survival of their species!
Don't miss the UK's largest sealion exhibit, Active Oceans, where you will be amazed by the skills and intelligence of these gorgeous creatures.
Blackpool Zoo is open every day from 10am-5:45pm.
Looking for the best zoo near you? Browse all of our zoo offers here, including Trentham Monkey Forest, Knowsley Safari Park & many more.