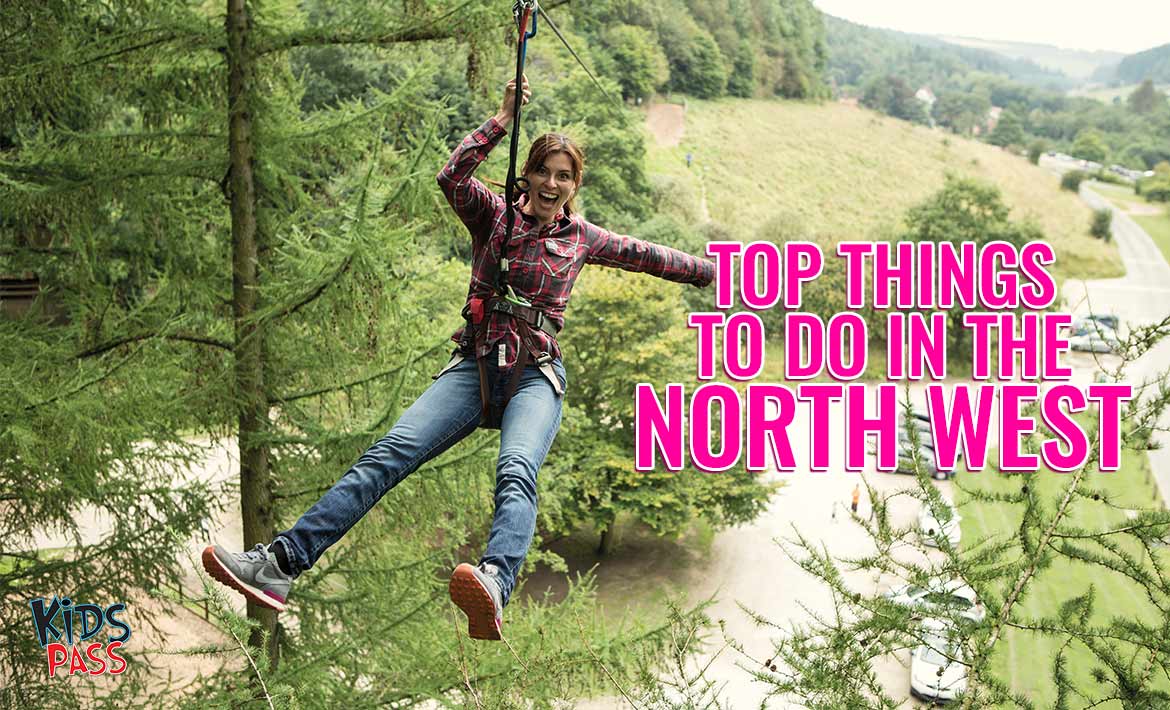 Get 15% off your Go Ape tickets with Kids Pass
If the weather is in your favour this half term, wrap up warm and take the tribe on an adventure. Go Ape has 31 locations across the UK, set in magical forests this is a day out where you can let loose, have a laugh, and reconnect with your family. There's treetop adventures, zip trekking adventures and even forest Segway fun for those wanting to keep their feet nearer the ground!  Check out the Go Ape locations for Northern England here.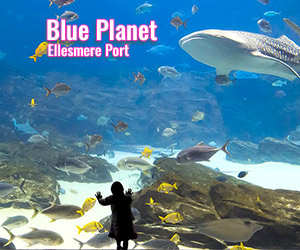 Kids Go Free when you book Blue Planet Aquarium with your Kids Pass
You know you're guaranteed to be wowed by the creatures of the deep on a dark, rainy day out. Especially at the North West's largest aquarium… This Feb half term the wonderful Blue Planet is holding a special 'we love sharks' event, and there are daily shows and feeds of your favourite fishy friends in their undersea world. Blue Planet is open 10am-6pm every day this half term, and you can get free child tickets with Kids Pass.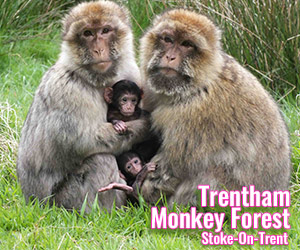 Kids Go Free to Trentham Monkey Forest when you book tickets through Kids Pass
Staffordshire's wildest residents are back for February half term! Trentham Monkey Forest is home to 140 free-roaming Barbary macaques, and it's your first glimpse to see how the four baby monkeys have grown over the winter months! The monkeys live just as they would in the wild with no cages or bars, allowing visitors to explore the woodland path and see them up close. With face-painting too, take your tots and teens to #WalkWithMonkeys this Feb half term.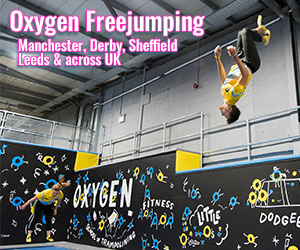 Get 25% off Oxygen Freejumping when you book through Kids Pass
Oxygen Freejumping are the UK's leading trampolining company. With 10 locations across the UK, their signature blue and yellow trampoline parks guarantee your kids hours of fun with 100 connected trampolines and innovative zones to get them bouncing, climbing, somersaulting and smiling this half term!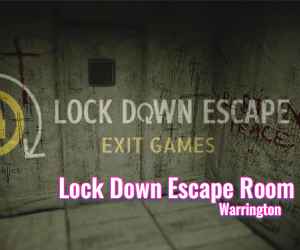 Get 35% off when you book through Kids Pass
Have you tested your intellect and mentality at an escape room challenge yet? Time is against you and your team as you have 60 minutes to escape! Perfect for families with older kids, or to drop the kids and their friends off at. Lock Down Escape Room in Lancashire has two types of thrilling escape rooms, choose 'The Lost Soul', and solve the puzzle in this paranormal themed game or bravely pick 'Death Row', and use your logic in this prison escape game.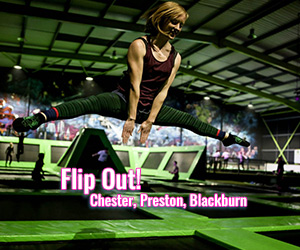 Claim 10% off Flip Out Trampolining with Kids Pass
With 6 trampoline parks for you to bounce around at in the North West (and more across the UK), Flip Out is an easy, guaranteed day out this half term when the weather is a bit grey or you're stuck for things to do with the kids! That's a world of wall-to-wall trampolines, foam pits and much more to explore at Flip Out trampolining this half term.
Get 45% off Countrywide Paintball with Kids Pass
For those sporty rascals with more energy than they know what to do with, treat them to a day of fresh air, fun competition and action-packed adventure at Paintballing. This day out is brilliant for your children to go with all their school friends as a big group, or even just as a family with mum, dad, the whole tribe. And it will get you all out of the house and off your phones and computers.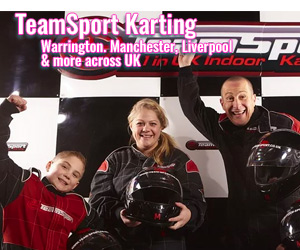 Save £5 on TeamSport indoor go karting when you book with Kids Pass
For fast and furious families, take the kids for a spin and a race at the UK's #1 home to indoor go karting: TeamSport Karting. Older kids will love to get their teeth into this day out, with multi-level tracks, banked corners, ramps and insanely fast straights, and track lengths up to an epic 1000m.
What do you have planned this half term? We want to see! Post your picture on Facebook, Twitter or Instagram with the hashtag #FebFun and tag us as well!