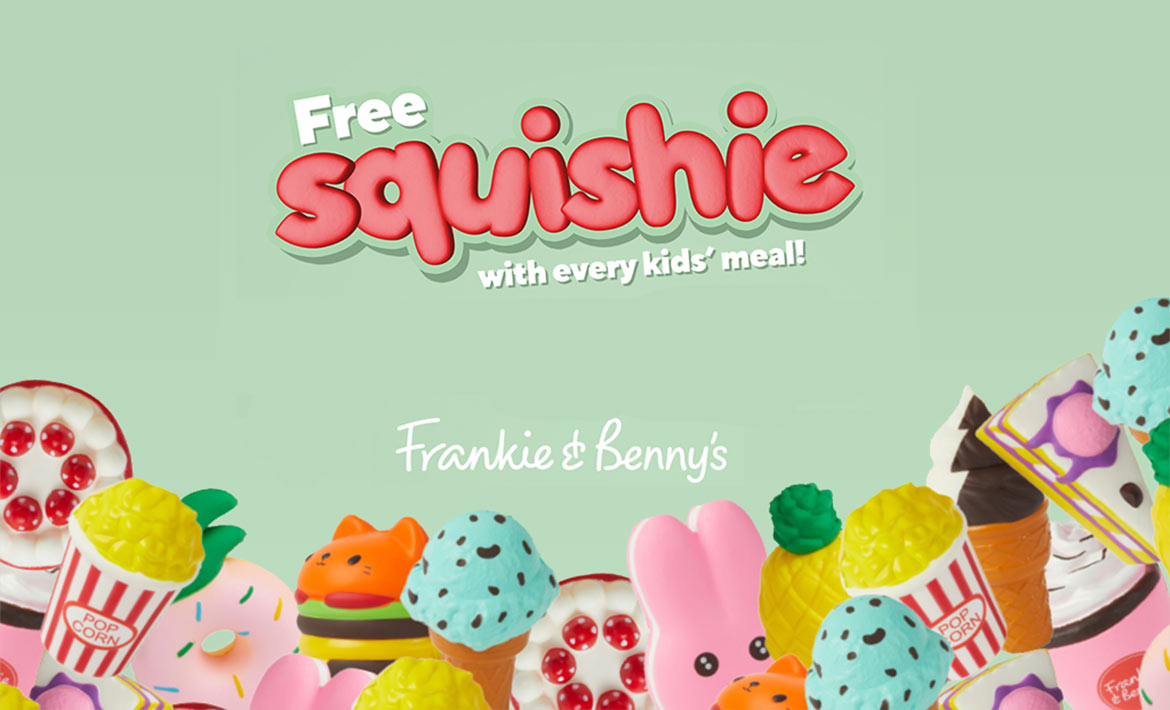 The new kids' craze is here! Behold… Squishies!
Launching this October half term at Frankie & Benny's restaurants, get a free Squishie with every kids' meal. You're going to need to head down to your nearest restaurant to collect all ten before they're gone! Show your server your Kids Pass and redeem 25% off as well! – Freebies all round!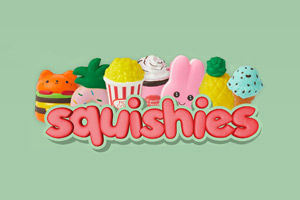 If you haven't heard about Squishies, they are cute foamy toys that you can squeeze to your hearts content, before watching them magically re-inflate. Not only can you squish them, but make sure you give them a sniff, as they are scented and smell amazing! Believe us, if your children aren't talking about Squishies yet, they will be.
Squishies aren't just great for the kids, parents are also winning as they make dinners less of a mission, with more squishing and less squabbling!
Not only are they great for playing with, they are also extremely comforting and soothing, like the world's cutest stress balls.
Meet the gang!
There are 10 different adorable Squishies up for grabs at Frankie & Benny's, tick each one off on our Squishies Passport as you collect them!
#SquishDontSquabble
Remember to share your photos on social media using the hashtag #SquishDontSquabble to be in with the chance of winning some great prizes! More about the competition here.
Let the squishing begin.
Fri, 26 Oct 2018 15:37:42 GMT