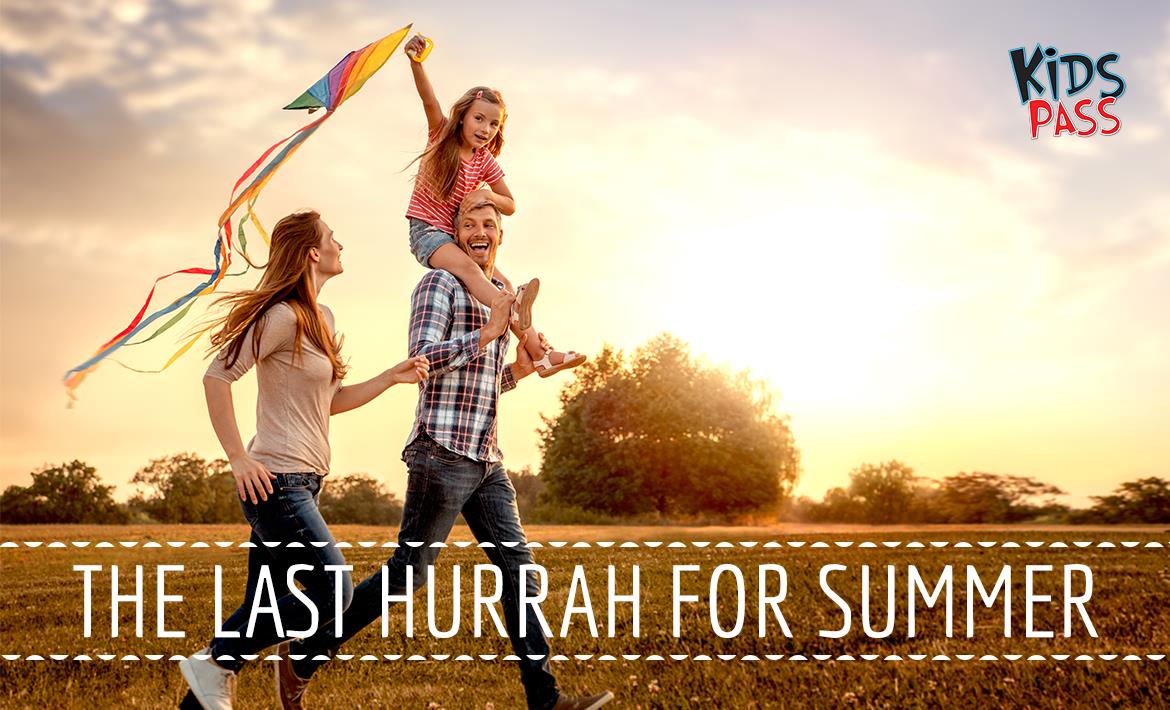 Have an epic family day out to remember...
September has finally crept upon us, and whilst some of you may be jumping for joy because the kids are back to school, we know that you're still looking to finish summer with a bang. Don't let the last of the summer days slip you by with last minute stationery shopping and labelling uniforms, it's time to plan those precious days out spent with your family before you get back into the all too familiar routine.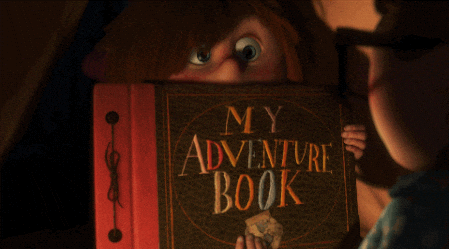 There's hours of fun to be had at adventure days out near you, from Zipworld to paintballing there's no excuse for you to be stuck indoors on the last days of summer.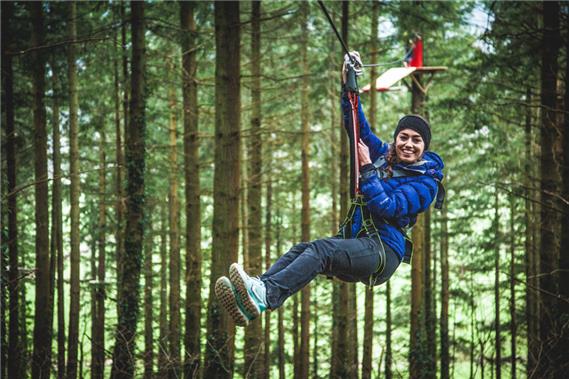 Swing amongst the trees in the last of the summer rays at Aerial Extreme, where your family is guaranteed a day out jam packed with action, thrills and fun as you take each of the challenges head on, from speedy zips, mid-air jumps, suspended gravity defying climbing walls, and much more...
If you live in the North West we're sure you've heard of Total Ninja, a new, epic, action packed day out that's got every teenager talking. The UK's first, and the World's largest Ninja Park is definitely something to tick off your summer bucket list with your older kids and hubby.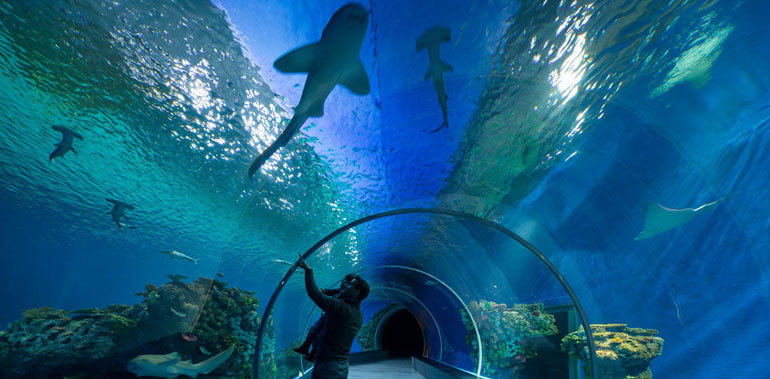 Ease back into education
If you've had a summer packed with thrilling theme parks, glorious holidays and action-packed days out, it's a nice idea for you to have a relaxing day to round off summer. A trip to a museum or aquarium near you is a chance to get out of the house one last time as well as easing your kids back into learning.
At your local aquarium, speak to them about the different fish and marine life they see, let them ask you questions and ask them questions too – what does the starfish feel like? Your little ones will love getting hands on in the interactive zone, giving them something to tell their friends and teachers about when they go back to school.
There's heaps of exciting exhibitions all across the UK which dad will want to join in on too. Fathers and sons will have plenty of bonding time at 'Bond in Motion' at London film museum, as they ogle at hundreds of 007 memorabilia and cars of the infamous franchise.
Footy fans will be jumping for joy at the Manchester United Museum and Tour as they see the iconic football club through the eyes of Manchester United greats themselves.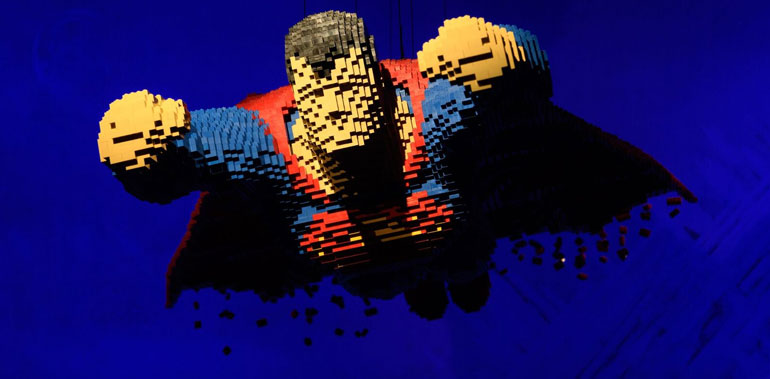 Every kid nowadays seems to be obsessed with super heroes, and the craze doesn't seem to be dying down soon! Take your mini batman and mini wonder woman off to The Art of the Brick - DC Super Heroes exhibit in London and make sure you take your camera to get some fab pics for back to school stories.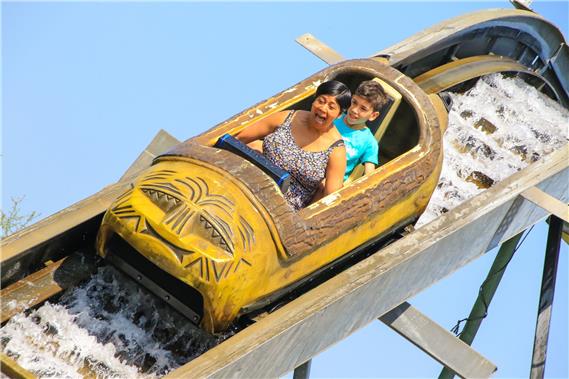 If you haven't managed to go all out on a trip to a big theme park or zoo yet, now's your chance to give your kids the biggest and best day out of the summer. As a bonus, now that it's the end of the holidays all big attractions will be relatively quieter than the peak summer weeks, meaning less stress for you. The kids will be forever thankful for one last day of crazy thrills and unforgettable memories before it's back to times tables and spelling quizzes!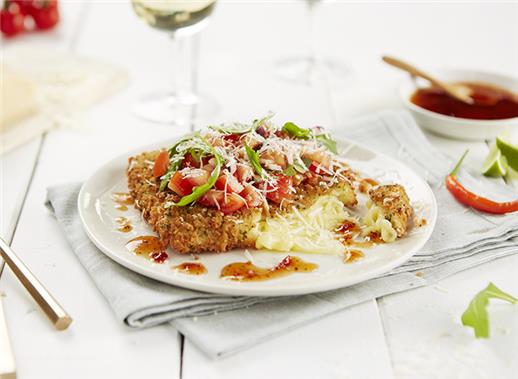 The last supper
Before it's back to meal planning and the same old routine, treat your family (and most importantly, yourself) to a meal out where you're guaranteed good grub and zero arguing over washing up! There's plenty of discounts at your local restaurants so you don't have to break into your piggy bank to enjoy a scrumptious dining experience. After 6 weeks of mayhem, you definitely deserve a break!
Before or after your meal keep your kids happy with a cinema trip to see a film of their choice – maybe you haven't made it to Despicable Me 3 or Cars 3 yet? This is a nice, final treat before heading back to school, and another excuse for you to put your feet up!
Download the free Kids Pass App and see what you can save on days out and restaurants near you