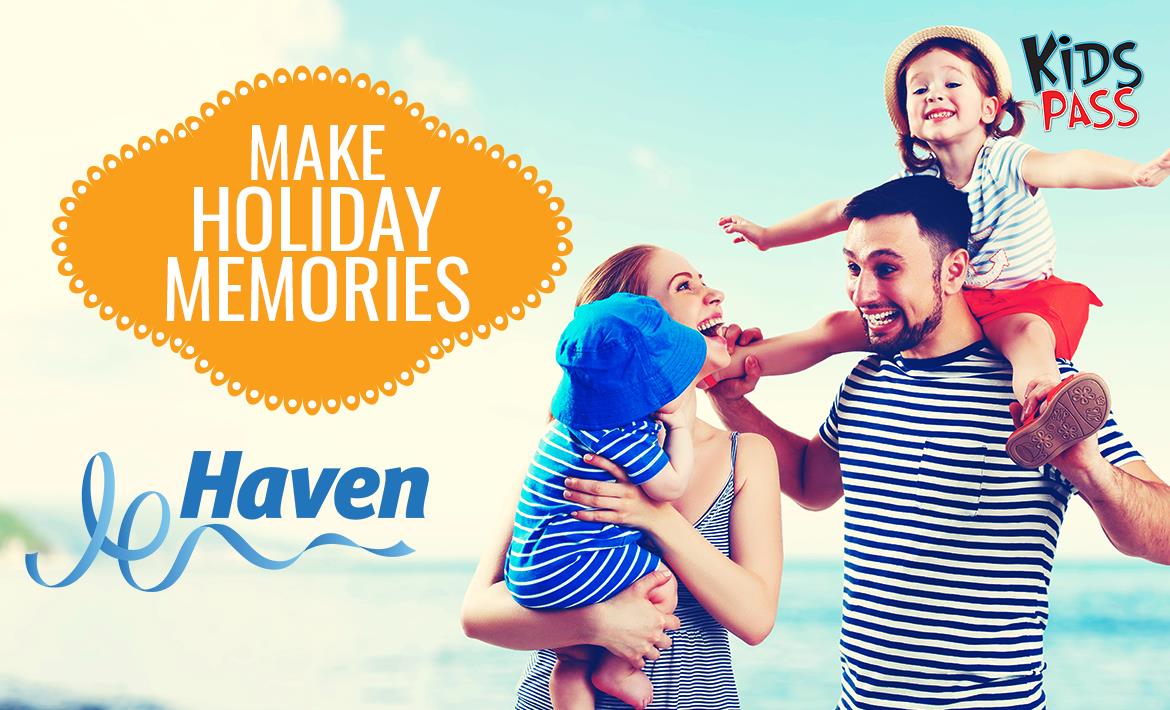 Get £50 off Haven Holidays with Kids Pass
There's still time for you and your family to get away this summer, and if you're looking for a cheap, last-minute holiday then Haven are your best bet. With a whopping 40 years' experience and 36 holiday parks, Haven are the UK family holiday experts. From rugged shores of Scotland and Northumberland to the surfer chic of Devon and Cornwall, most of Haven's parks are only a 2 or 3 hour drive from your front door and are here waiting to help your entire family escape from everyday life this summer.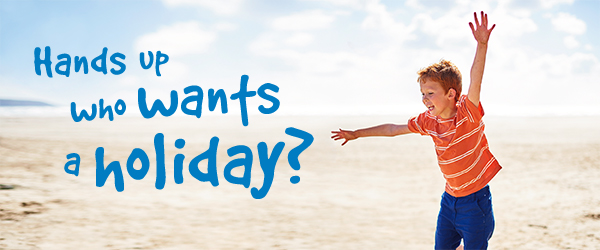 Home away from Home
Depending on your budget, Haven offer four types of caravan accommodation: Standard, Deluxe, Prestige and Platinum, all of which provide those homely comforts and cosy décor. There's also glamping for those looking to get close to nature but not too close! And you'll want to browse their chalets, beach houses, deck houses and apartments too to see what they offer! Or if you want to save your pennies as much as possible but still want to get away on a last-minute holiday you can bring your own caravan or tent and set up camp!
Fun in the Sun
With Haven holidays you needn't worry about the kids getting bored. There's plenty of activities that are included in your Haven holiday – from swimming pools, entertainment shows, outdoor play and more. The seaside squad will take care of your little ones with story time, photo shoots and plenty more fun-filled activities, whilst your older ones get involved in daily sports, water sports and nature activities where they can make friends and summer memories before going back to school!
Fancy a Fish and Chips at the Seaside?
You'll never go hungry at Haven, from mouth-watering meals at bars and restaurants to traditional seaside fish and chips and takeaways you can enjoy in the comfort of your own holiday home. And amongst the seaside cafés there are bigger names to please the whole family, such as Starbucks Coffee, Burger King, Millie's Cookies and Papa John's Pizza for those tasty holiday treats!
Get up to £50 off Haven Holidays with Kids Pass
When you've found the Haven park and accommodation that's right for your family this summer, don't forget to use your Kids Pass and save up to £50 on your Haven holiday!
Their friendly UK holiday advisors are waiting for your call 7 days a week, 9am - 9pm.
Visit: www.haven.com/kidspass
Call: 0333 202 5248 Quote: Z_KIDSPASS