Get The School Summer Holidays Sorted With Activate Camps
The School Summer holidays are just around the corner, which means it is time to start thinking of things to do to keep the kids entertained during the summer break.
For some parents this can be a daunting thought, how are you going to keep them engaged, active, entertained and most of all happy everyday?
The answer: Activate Camps
For more than a decade, Activate Camps' sport specific and multi activity courses have been providing 'Active and Inspiring Childcare' during school holidays across the UK. Providing a wide variety of courses across the country, ranging from 2 day camps to 5 day camps. Whether it's tennis, gymnastics or drama your kid enjoys, there's something for everyone. Activate Camps' activity hours are between 9.30am – 4.30pm, with extra hours club running from 8.30am to 5.30pm, which is perfect for working parents!
Have a look at the types of camps Activate Camps offer:
Netball Fever (3 Days)
Netball Fever is a unique nationwide netball coaching course for girls aged 7 to 16 years of age. Every Netball Fever has at least one day visited by one of our Star Visits. These star coaches offer a fantastic experience in both coaching and playing.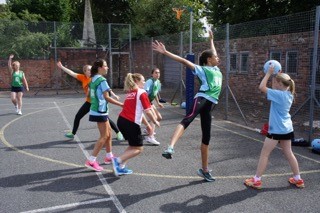 Andrew Flintoff Cricket Academy (5 Days)
The Andrew Flintoff Cricket Academy is a fun filled week of cricket coaching, games and activities. Each Academy features a Star Visit from either Andrew Flintoff himself or another Professional Player who will pass on coaching tips that helped them reach the top.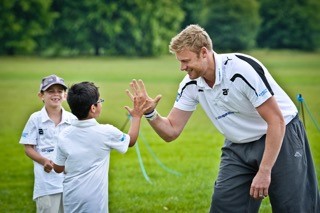 Hockey Masterclass (2-3 Days)
The Grays Hockey Masterclass is a unique nationwide hockey coaching course for both girls and boys aged 7 to 16 years of age. GHMC is the opportunity to learn and be coached by top class players and coaches!
Gold Medal Academy (4-5 days)
GMA exists to help children aged between 5-16 years old find sports and experiences they love and can develop using the Olympics and Commonwealth Games as their start point.
Multi Activity Camp (3-5 days)
Multi Activity Camp combines lots of different activities with a fun-filled blend of dance, drama, arts and crafts and games. There is a Junior Programme for 5-7 year olds and a Senior Programme for 8-12 year olds. This camp is ideal if sport isn't your child's thing and they would like a real pick and mix of fabulous activities to try.
On Court Tennis Academy (2-5 days)
The On Court Tennis Academy is a unique nationwide tennis coaching course for both girls and boys aged 5 to 16 years of age. The course has been custom designed to deliver tennis in a fun environment with a mixture of tournaments, tennis based games, technical sessions and challenges.
Louis Smith Gymnastics Academy (2-3 days)
The Louis Smith Gymnastics Academy is a unique nationwide gymnastics coaching course for both girls and boys aged 5 to 14 years of age. Every LSGA has a unique Star Visit from Louis Smith or another elite Gymnast. These star coaches offer an unrivalled experience in both coaching and competing.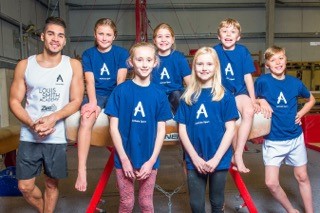 Pro:Direct Academy (Football Camp) (5 days)
The Pro:Direct Academy is a fun-filled football camp for children of all abilities, each week is led by a Star Coach, who has played or coached at a professional football club and features football coaching, games, soccer challenges and activities.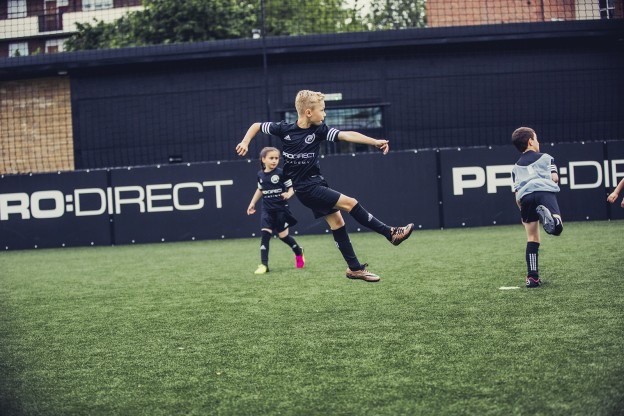 Give the kids a Summer to remember! With the chance for them to get active, meet new friends and learn valuable skills, Activate Camps have a perfect summer in store for your kids.