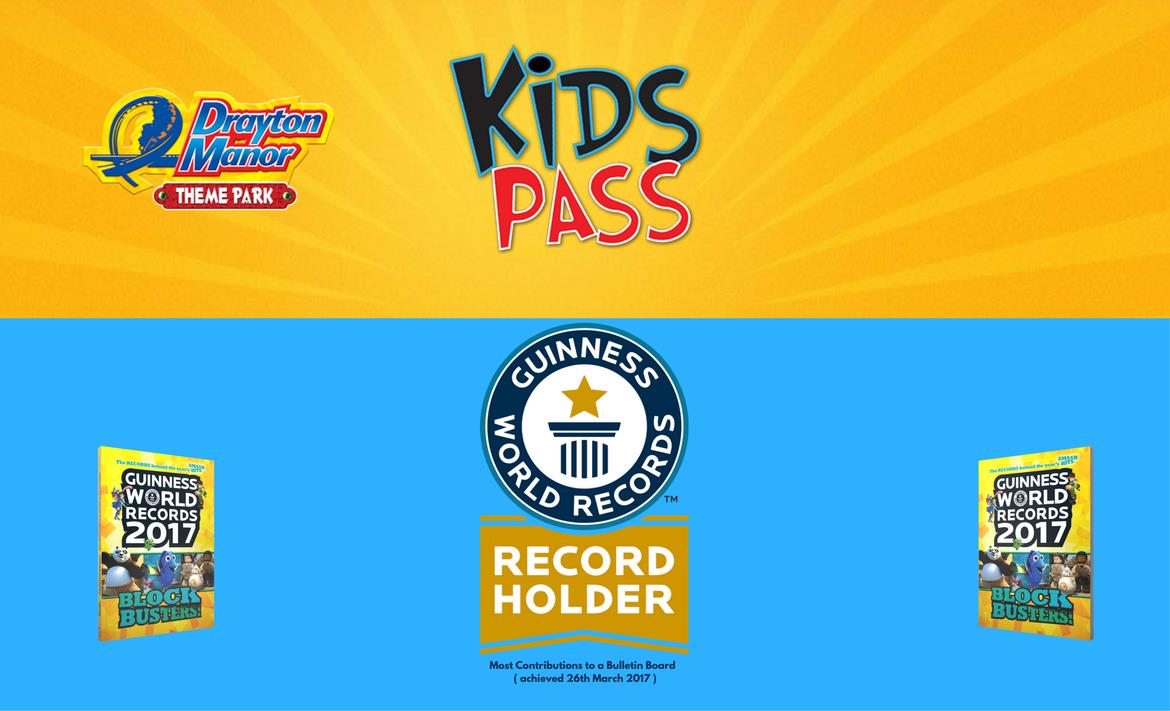 We were tasked with breaking a Guinness World Records™ title for the "amount of Mother's Day messages on a single board" and 3,500 of our members didn't disappoint. With the sun shining and our CEO already starting to look like a tomato, we were all very excited for what the day would bring… and looking for somewhere to buy a bit of sun cream!
Located near the zoo, we were still unpacking when the queue started! Maybe it was an incentive that Guinness World Records were giving away free books to the first 100 participants or maybe everybody was eager to get into the line, to add their contribution to our board, who knows! But what we can say, was that as the countdown started 5, so did the buzz 4, the crowd started to move 3, we had pens at the ready 2, the queue shuffled closer 1, and we were off! 
From that moment on, we were never quiet, with a constant stream of Kids Pass members and Drayton Manor's Family and Friends happy to take a moment, take a breath from the rides to add a lovely note to Mum, Mom, Grandma, Nanna, Nan or Nanny on Mother's Day.
At 4pm Anna from Guinness World Records and two independent adjudicators from the local ambulance service, decided the board was full and the count began!
We waited and we waited and really, although it was only 20 minutes, it felt like an hour. Finally, the results were in and the numbers had been verified.
We're ecstatic to announce that we broke the record with a whopping 1,138 entries to our Mother's Day Bulletin Board and we wanted to say a massive "Thank You" to all those who helped!
Taking a moment to thank everybody, Andrew Kilmartin, CEO of Kids Pass (yes… the red one) said; "It was a fantastic day at Drayton Manor! Our aim as a company has always been to get families out, enjoying themselves and if we can break a few world records on the way then that's all the better!"
It truly was a Mother's Day to remember and now we will all have a little memento – being in the next Guinness World Records Books. We're just looking for our next target now!