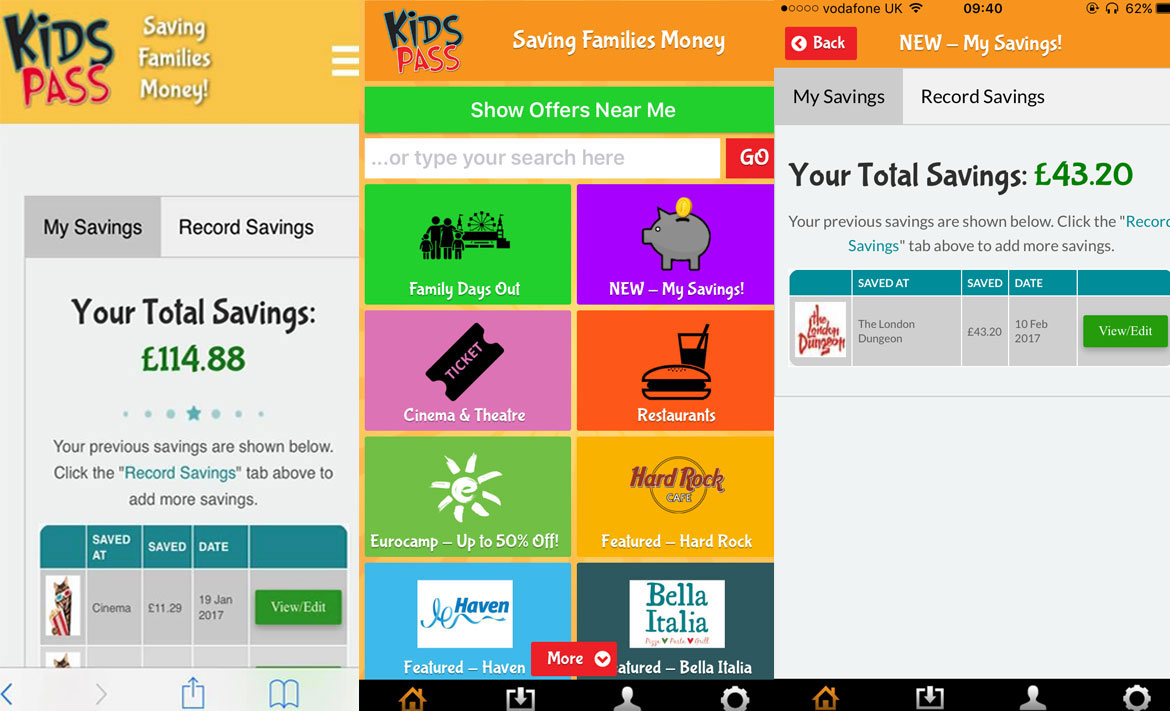 Have you seen our wonderful Members Area update?
We've now made it easy for you to view all the savings you've made by joining the Kids Pass crew!
If you've been to the cinema or booked one of our incredibly discounted tickets, then the savings you have made on your activity will automatically appear on your account!
Have you made savings elsewhere? If you've booked a holiday or shared a nice meal out with the family, you can add your own savings on the new My Savings tab of our site! Whether it's just a few pounds for a child's meal, or if you're a super savvy shopper and have saved over £100 after booking a holiday with us, you can watch your savings increase every time you use your Kids Pass membership!! You know what they say... If you look after the pennies, the pounds will looks after themselves! 
We love seeing our members save money, that is what we're here for after all! So why not get adding today and amaze yourself at how much money you've saved already!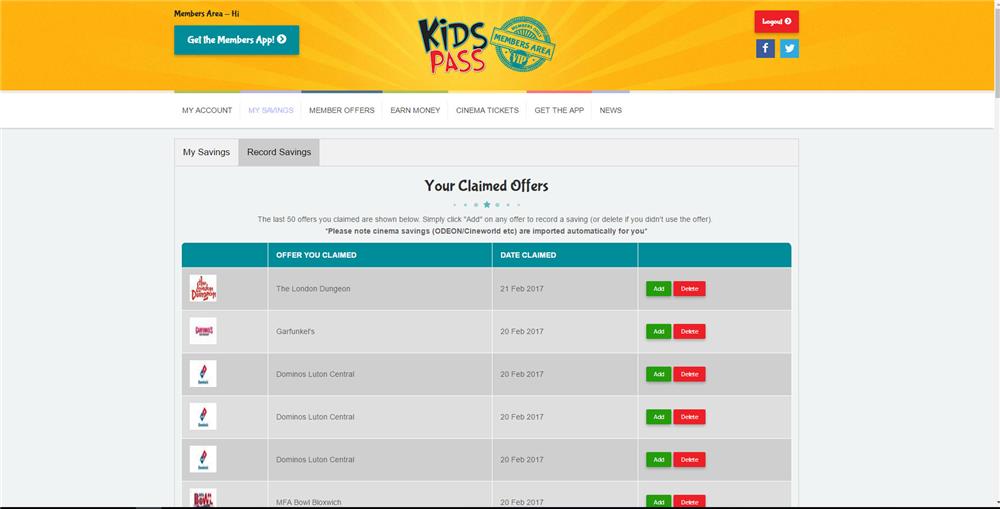 1.Start by clicking on the new My Savings tab. This will bring up a list of the 50 latest offers that you've claimed! You don't have to add savings for all of them and you're still OK to claim offers and not use them until later! If you don't want to add a saving, we have added the delete button to help you clear up your dashboard as well!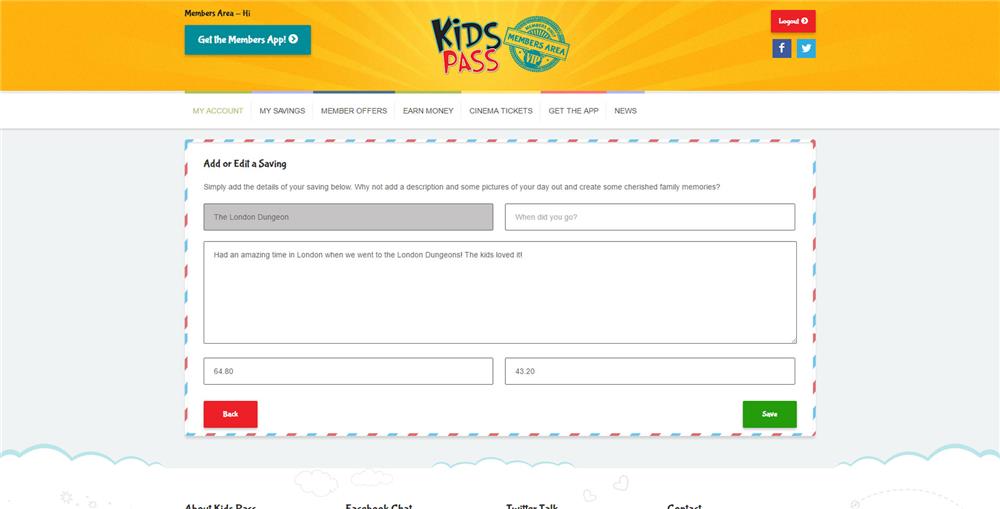 2. When you click Add on the saving you want to record, you'll be taken to a page that looks like this: (see left)
This is where you will add the details of your saving. For the purpose of this blog, I put in the savings of my recent tip to The London Dungeons with my family. I entered a short memory to remind me of the wonderful time we had, calculated the savings we made (which was a very happy total of £43.20) and then clicked the Save button!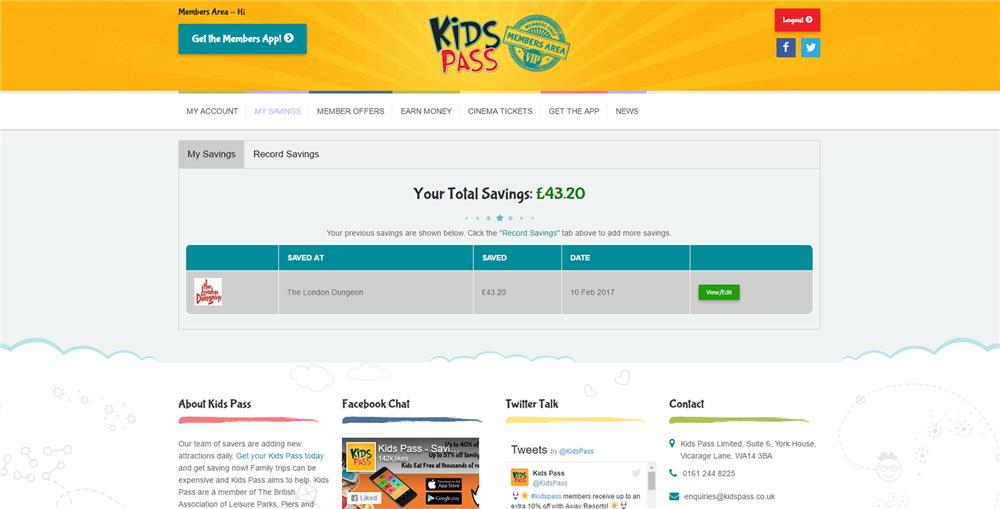 3. Once this has gone through, your account will look lovely and healthy with all the money you have saved through Kids Pass! So this is showing, that in one trip to the London Dungeons, I saved more than some annual memberships cost! This process is super quick and really, it's quite exciting seeing how much money you've managed to save over your time with us. Why not give it a try today?
And hey presto! Your savings are there, as are your memories and you will be able to keep going into your account to view them! You'll definitely find that they will soon enough exceed the price you paid for your Kids Pass! Want to share your savings with us? Why not join us on Facebook and become a fully-fledged member of the crew! 
Let's Kick it With A Competition!
You could have the chance to win £100 with your entries!! Just enter the savings you've made with your Kids Pass and you'll be entered into this competition! It's ending on the 3rd of March so make the most of this while you can!! We'll be looking for 5 lucky winners - enter now via Facebook.