It's that time of year where it's easy to forget to have some family fun amidst all the chaos and last minute shopping. But at KidZania in London, the magic is brought to you. With a giant advent calendar, Frozen face painting with Snazaroo and a Christmas parade amidst many more.
Celebrating global traditions, your kids will get the chance to experience how children from other countries celebrate this magical time of year. They'll learn fun facts about each country's unique traditions. From the Christmas markets and 'AdventsKranz' in Germany, to India's celebration of 'Christmas Baba', children can follow the trail, stopping at the new Christmas carts on a fun journey through the festive traditions of Mexico, China, Italy, Australia, India, UK and Ethiopia.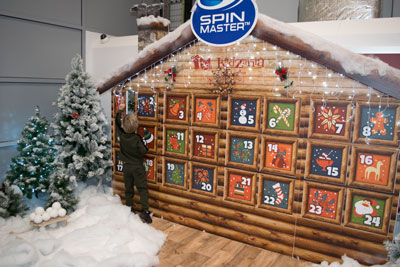 This year KidZania have joined forces with toy brand Spin Master to bring you a giant advent calendar to celebrate the festive season! That's right, every child who visits KidZania will be in with a chance of winning the prize of the day and open the door to reveal what they have won! Prizes include; Meccano cars, Air Hogs, Luvabella Dolls and many more!
Just Dance are taking over KidZania Dance Studio this Christmas – so expect festive songs and dance moves! Watch your superstars dress up and dance away as a Just Dance coach, and once they're all boogied out 
they'll receive a Just Dance wristband!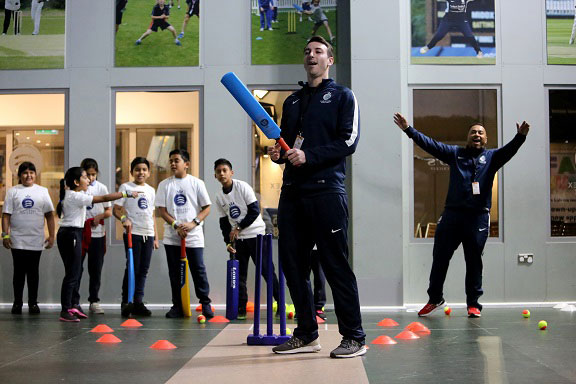 Lord's Cricket Ground at KidZania
Middlesex Country Cricket Club has launched a mini Cricket Ground in the indoor City! Lord's Cricket Ground at KidZania, is designed and created to look just like the real thing – providing youngsters with the opportunity to take part in the game, get active, have fun and learn life lessons such as the importance of teamwork, nutrition, healthy lifestyle and good sportsmanship through playing cricket in a replica of the games' most inspirational venue.
To finish off your day out at KidZania, you can also enjoy a bite to eat – whether you enjoy burgers (at the Gourmet Burger Kitchen) or would prefer a pizza or pasta dish at The Fire House. After hours of fun activities and running around you need to recharge your batteries with a bite to eat and a coffee.
Don't forget to use your Kids Pass and get up to 40% off your KidZania tickets.