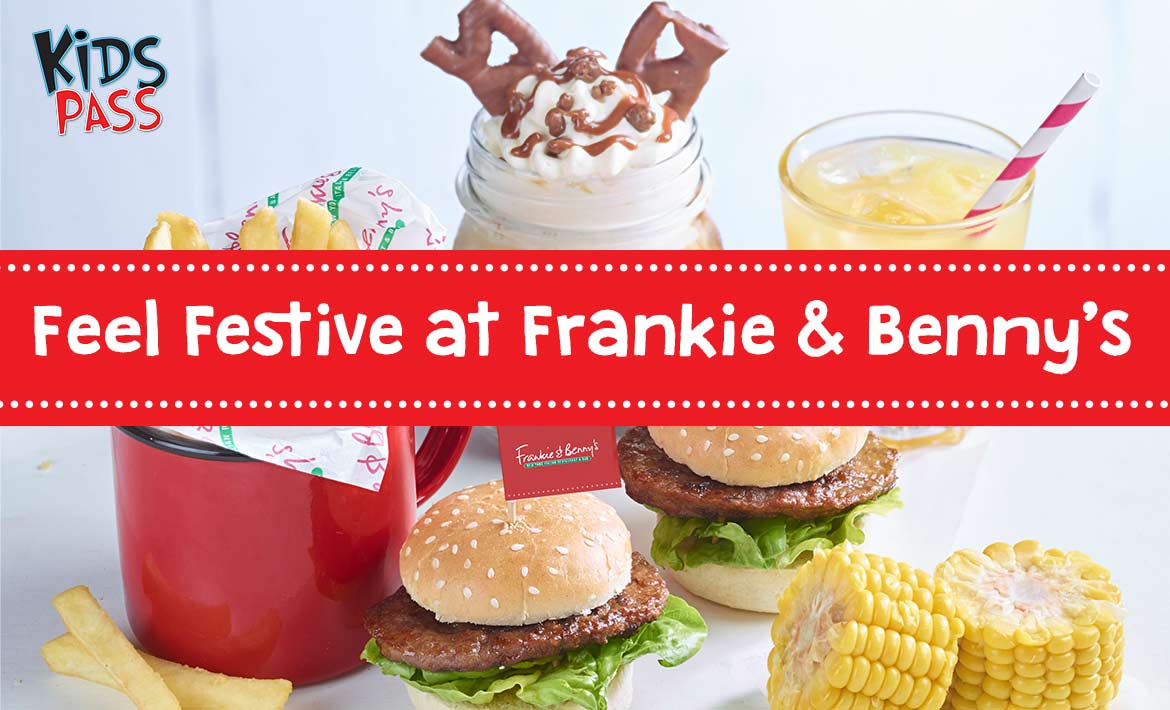 Bored of cooking and doing the dishes? (Amongst your huge to-do list now that the 25th December is around the corner!)
Why not venture to a restaurant nearby where you know your family's tummies will be full and happy. 
Use your Kids Pass and get Kids Eat for £1 at all 250 Frankie & Benny's across the UK!
Kids Eat for £1 at Frankie & Benny's Nationwide with Kids Pass
Kids Pass have an exclusive offer for you at American-Italian restaurant Frankie & Benny's. 
For just £1 your hungry tots will get a main, 2 sides, dessert and drink from the kids menu! 
What's On their Christmas Menu
The party season starts at Frankie and Benny's, with a festive menu for Mum and Dad.  We know Dad has his eye on their crispy pizza topped
with mozzarella, pigs in blankets, stuffing and cranberry...
Mum maybe you want the full works – are you tempted by their hearty and traditional Christmas dinner? If not we know the giant pig in blanket will tempt you!
And for dessert? A creamy mince pie cheesecake, washed down with a delightful snow man cocktail or candy cane martini!
Not to leave the kids out, as they will be licking their lips over their juicy mini burger trios, mini hot dog duo, crispy waffle fries, 
and NEW chocolate fudge brownie oozing out of a mason jar - topped with a Cadbury's curly wurly!
And you don't have to worry about the kids missing out on their veggies, with 2 sides to choose from in our exclusive Kids Eat For £1 offer, 
they can choose some sweet potato fries from the 'carbies' side menu and corn on the cob from the 'veggies' side menu. 
An Exclusive Offer Not Found Anywhere Else 
Go on, so treat yourself to a Frankie & Benny's with an exclusive deal not found anywhere else -  Claim Kids Eat For £1 at Frankie & Benny's nationwide, here.
Fri, 01 Dec 2017 10:58:56 GMT