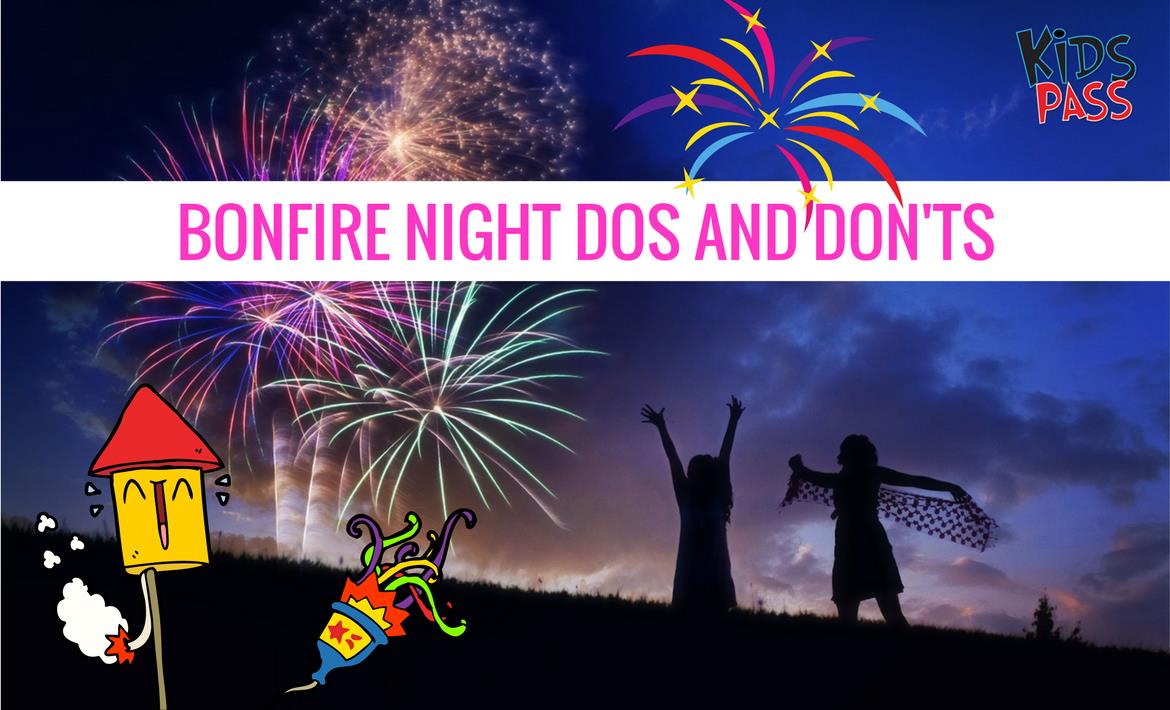 Whether your favourite part of the 5th November is the hog roast and toffee apples on offer, the fireworks or the bonfire, Bonfire Night is a festivity everyone enjoys!
Along with the excitement, you need to make sure you and your little hat-and-scarf-burrito children are safe and sound! Fire… and firework safety, is incredibly important around this time of year! So here at Kids Pass, we've compiled a list of essentials to keep those little fingers safe this year!
THE BIG DOS:
Wear gloves while holding sparklers
Only light one sparkler at a time
Stand well back from lit fireworks and bonfires
Keep an emergency bucket of water (just in case)
THE BIG DON'TS:
Go near a firework once it's been lit
Light sparklers without wearing gloves
Light the bonfire near any buildings or trees
The smaller Dos:
Think about the pets, keep them indoors with soothing music played (this avoids scratched carpets and chewed sofas!)
Research where your local firework display is
Make your own toffee apples (they taste soooo much better and you know they're fresh!)
Bring ear protectors. It may be too loud for those little ears!
The smaller Don'ts:
Fill up on sweets, there will always be hotdogs/hamburgers/a hog roast
Forget your gloves/mittens and a warm cuddly scarf
Get stuck in traffic! Plan your exit route wisely!
So from all of us at Kids Pass, stay safe, be careful and have an amazing night!