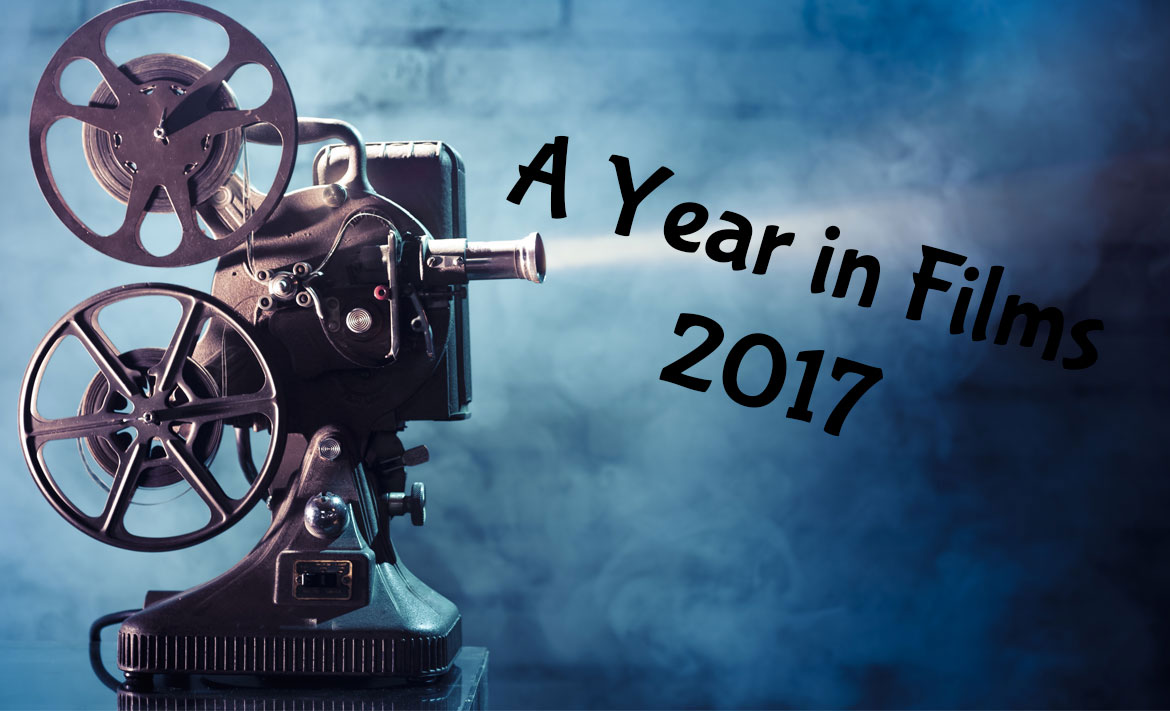 2017 is set to be HUGE for 90s and noughties children alike! With new film adaptations of our old-school TV programmes, to incredible additions to some favourite franchises! If you didn't already know, take a look below and get yourself excited for the rest of this year at the movies!
Spiderman: Homecoming
Struggling with the mundane day-to-day necessities of life, Peter Parker puts his powers to the test whilst under the watchful eye of new mentor Tony Stark.
Star Wars: Episode VIII
Following on from Star Wars: The Force Awakens, Rey, Fin and Poe continue their adventure with Luke Skywalker in toe to try and defeat the First Order.
Beauty and The Beast
Join Emma Watson on a live action Disney adventure to transform a sulky beast into a handsome prince.
Justice League
Batman, Superman, Wonder Woman, The Flash, Aquaman and Cyborg unite in this epic action-adventure film. Sure to entice any superhero movie fan, this film is full of greats!
Guardians of the Galaxy: Vol 2
Take a bunch of misfits, put them all in uniform, add a sprinkling of danger and a few identity crises and you've got the Guardians of the Galaxy sequel! Set to be filled with even more laughs, Volume 2 definitely won't disappoint!
The Lego Batman Movie
Join Lego Batman in his first solo movie! Watch as he aims to thwarts The Joker's hostile takeover of Gotham!
This is the action movie that's built entirely for kids is sure to set the cinema scene buzzing upon its release!
Wonder Woman
Leaving the shelter of her all-female island, Wonder Woman is faced with the reality of her powers and how she can use them for good, by joining forces with America in WW1 to defeat a common enemy!
Logan
Entrusted with the task of caring for Professor X, Logan's mission is simple: keep a low profile – but after the arrival of a young, hunted mutant, Logan's life is going to be thrown into chaos.
Thor: Ragnarok
When Thor's best hopes at saving Asgard are to defeat his once ally, Hulk in an intergalactic gladiator arena, he must keep his nerves steady!
Despicable Me 3
Join Gru, Lucy and as many minions as you can handle in Despicable Me 3! Fighting a disgruntled 80s child star (Balthazar Bratt), this film will get audiences of all ages laughing!
Transformers: The Last Night
When Optimus Prime returns to Earth after his quest to find The Creators, Earth's future is, once again, put in the hands of our favourite robot! With stunning CGI and a riveting plot line, the fifth Transformers film is set to be a box office hit!
Cars 3
With many awaiting 2017 for this one particular reason, Cars 3 is already being talked about as one of the most eagerly anticipated releases for the animation world in 2017. Meet new and old cars and help Lightning McQueen's quest to keep up with a new generation of race cars. Will the old beat the new? WHO KNOWS!!!
Power Rangers:
Bringing out favourite TV characters to the big screen, with all the CGIs of the 21st Century, the new Power Rangers movie! The pink, yellow, black and blue rangers will surprise you with their powers and their alter-egos! Coming to cinemas late 2017.
The Boss Baby
IF you've never been the older sibling, why not take a peek at how demanding new born brothers and sisters can be! Laugh out loud at this DreamWorks adaptation of a typical family, where the baby is always in charge!
The Smurfs: The Lost Village
Gargamel is back and up to his no-good schemes again! With only one chance to reach safety from this devious wizard, join Smurfette, Brainy, Clumsy and Heft on their adventure to find a mysterious village!
The Lego Ninjago Movie
When a plot involves ninjas, samurais and their sensei fighting dragons, snake-men and a once banished evil war lord, you know you're in for a good action movie! Turn the characters into Lego men and you're definitely in for a treat!
Valerian and The City of a Thousand Planets
Travel into the future and be taken on an adventure by Valerian and Laureline to stop sinister forces from threatening the very existence of mankind!