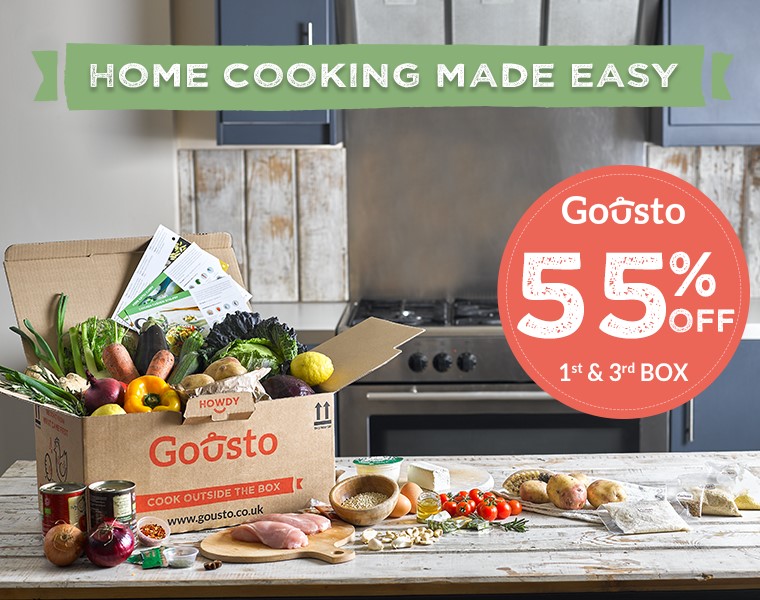 We tried a box here at KP Head Office, I was amazed at the attention to detail Gousto made right down to the Henderson's relish for the Cottage Pie, and the Shao Xing Wine for the Ramen.
It's all of these extra ingredients that really gave the dish that something extra!
Sometimes cooking an exotic dish can be rather tedious having to traipse through the super markets for those obscure ingredients, not only that but preparing the recipe, making sure you have enough of everything in the cupboards can be a chore in itself!
When you realise these tasks have already been carried out for you, all that's left is the fun part!
With over 10 new recipes every week there's plenty to choose from. We tried the Tofu Noodle Ramen, Cheesy Cottage Pie, Harissa Chorizo with white bean mash, Lemon and Tellicherry pepper chicken.
Try the Gousto box now with 55% off   https://www.kidspass.co.uk/offers/search?s=gousto
Mon, 21 Mar 2016 15:39:33 GMT