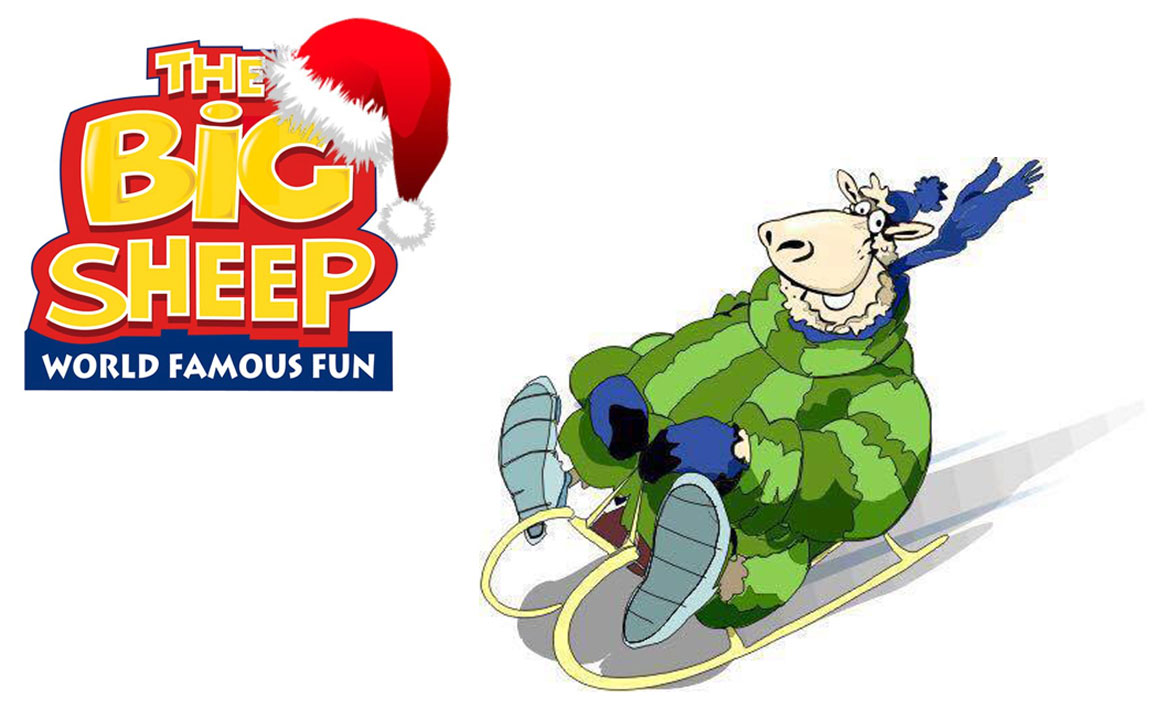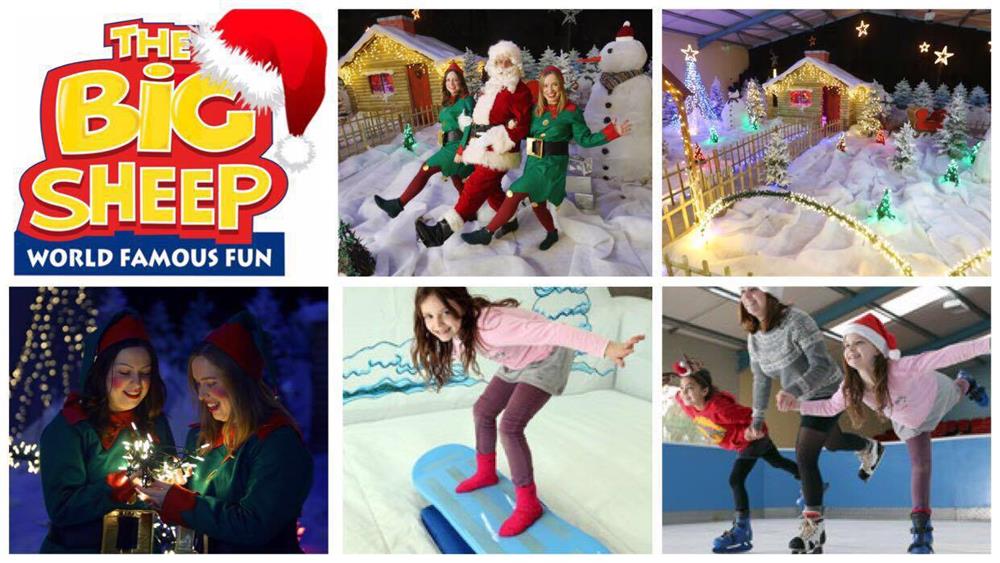 Take advantage of your Kids Pass this winter, with all of our amazing offers. We know the festivities can make children hyper and Christmas shopping can pose a daunting task, but 'tis the time to revel in your family's company, so why not take a day off and venture to The Big Sheep, Devon. Now with your Kids Pass membership, you can receive 241 on your tickets to The Big Sheep! £15 for the whole family doesn't sound too bad right? So havea  great day out with the family, on Kids Pass and The Big Sheep! 
 The Big Sheep's venue doesn't close for Christmas and while their animals are off snoozing away the winter, The Big Sheep are transforming into an absolute winter wonderland! There are so many things to do and see! Your family can choose from four separate winter-themed attractions on offer;
   A synthetic, safer version of the traditional, slippery sports arena, The Big Sheep's ice rink is fun for the whole family, with skate sizes for both adults and children!  
 The Snowboard Simulator
Have a go on this bucking-bronco style ride and practise your balance and your moves as the virtual snowboard rushes down the mountain side! Get your shred perfect, show off your skills and remember: DON'T FALL OFF!
Race your family and friends and declare a winner on the slippery slopes of The Big Sheep's toboggan attraction! It's so fun, the kids will forget you're racing and dad will soon slide into poll position (because they always have to win!)
As you can see, a team of elves have been hard at work making Santa's Devonshire base an incredible sight to see! Ewe won't be disappointed with the effort put in by those little rascals! The Kids are bound to love it! 
If you don't want the fun to stop, make even more of your membership!
While you're in Devon, why not make the most of the Cinema deal we have that reaches far and wide across the UK? Wind down your evening with a chilled Disney film or a fun comedy!
Don't fancy the cinema? Or do the kids need feeding after a long day of running around?
We have some amazing discounts at restaurants in and around Devon that you'd be crazy to miss out on! 
If you're not a member yet, why not sign up!