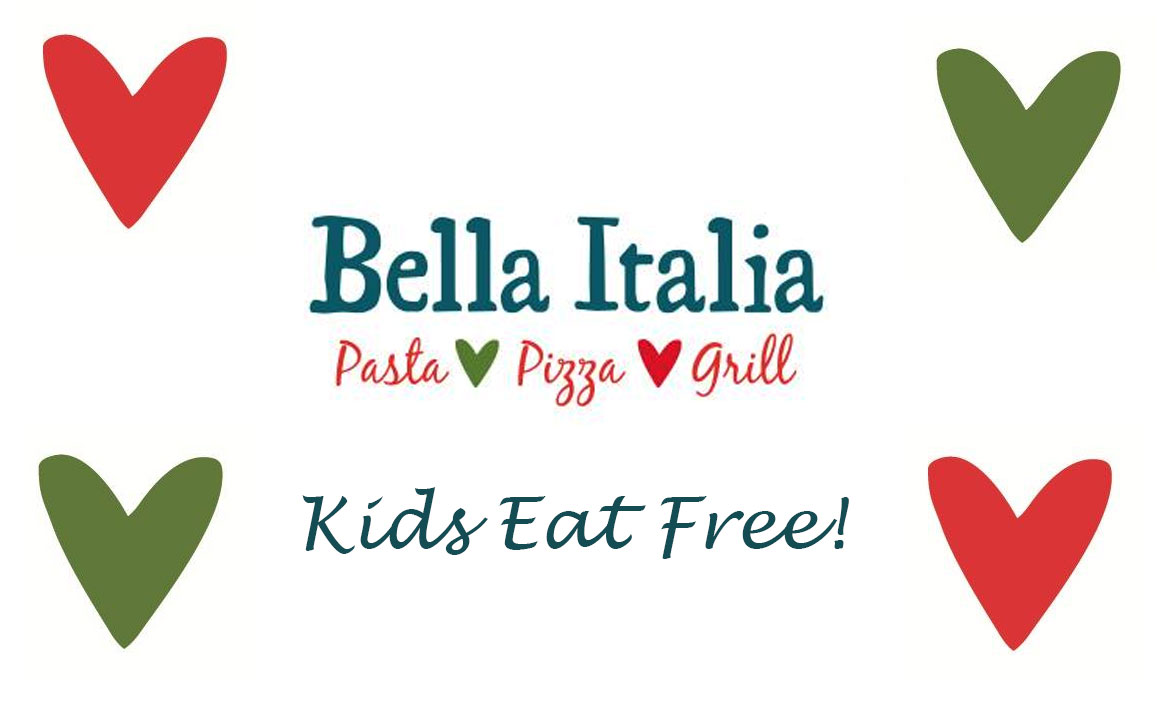 Simple, tasty, Italian food is often hard to come by when you're looking at cheap and cheerful. This isn't the case with Bella Italia. With Bella, the main aim is to "bring you the true spirit of Italy" . You can even tell, when you sit down for a meal, that you're in the best hands and that the food will always be fresh and tasty. 
With a choice from a variety of classic hand-stretched pizzas, seafood and meats that are seasoned and sauced wonderfully and fresh pasta ranging from the classic dishes including; Bolognese and Lasagna, to the new and fresh flavours of the inspired chefs – Lenticchie; a spaghetti dish with rich, warm lentils and a mushroom based ragu.
Bella Italia cater for vegetarians, vegans, gluten intolerances and even those who want to watch those calories, offering an 'under 600 calories' option on their menu.
So, if your taste is tomato-y, creamy or cheesy, you're bound to find something you will love, and for great prices as well!
Keep those little tummies full with the amazing Bella Italia Kid's menu! With fun dishes like the 'pizza dog' - a hot dog sausage being cuddled by a pizza blanket, a squiggly spaghetti cake… putting a fun twist on the classic and even, for those super fussy eaters, animal shaped pasta served with butter. Bella Italia caters for children brilliantly!
You just know that the people who thought these up have children themselves!
Say good bye to the child who says 'I don't want that' and say hello to the kid who just can't decide between several different dishes! Although maybe we're starting a whole new problem altogether! (sorry about that)…
Kids Pass love working with Bella Italia to offer our members Kids Eat Free at all restaurants. Don't just enjoy the food, enjoy the savings too!
Your membership will get you access to all our amazing offers!