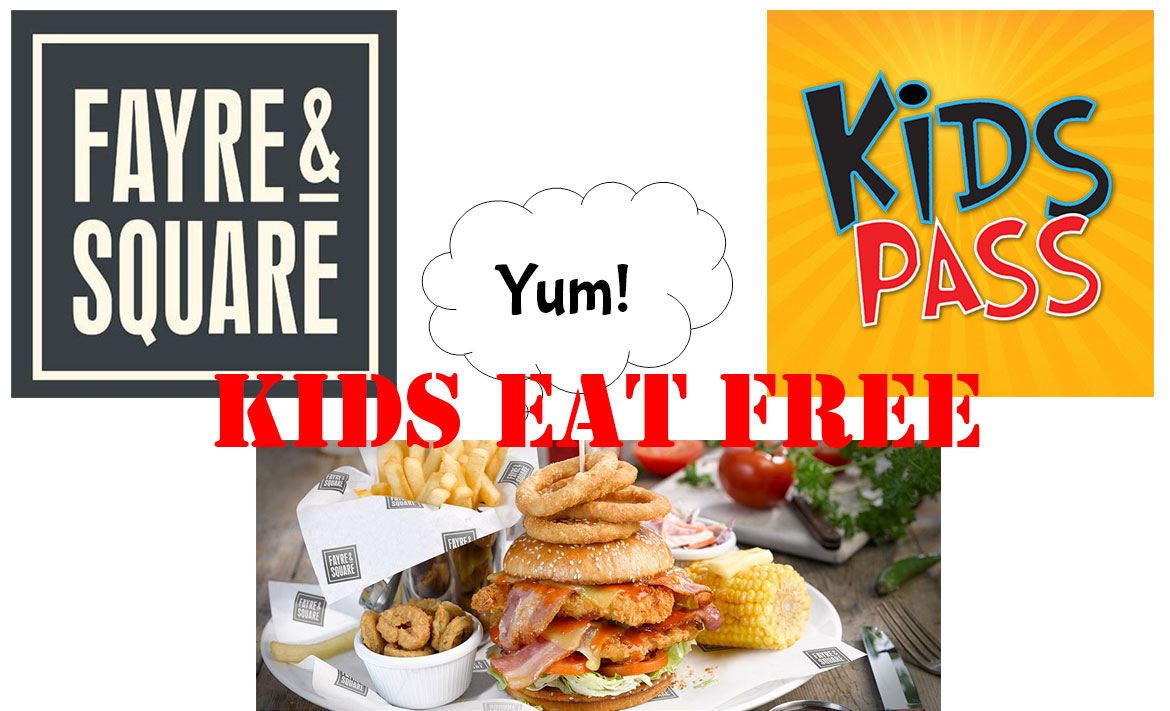 Fayre and Square have been an all-round family favourite for years! Offering an extensive menu to feed the family, even the pickiest of eaters will be kept happy when you visit a Fayre and Square restaurant!
Whether your appetite is big and you easily finish a mega-meal, or small and you're happy eating a salad or a sub, make Fayre and Square your next choice!
With your Kids Pass membership, kids eat free (with ever full paying adult) so you can keep those little munchkins quiet and happy for a while!
Even after the meal (or before!) your children can blow off some energy with Fayre and Square's Wacky Warehouse! An award-winning adventure and soft play area for children, Wacky Warehouse allows you to sit back and relax while your children have a great time and meet new friends! At selected locations, these Wacky Warehouses are the ideal way to wind down and get the kids a bit calmer! You can book on the Fayre and Square website now! 
Fayre and Square aren't the only restaurants we have on-board with Kids Pass…and Kids Eat Free isn't the only offer either!
If you're looking for a discount on meals just for adults, or if your kids are too old to order from the children's menu, we're adding hundreds of restaurants who would like to offer all our lovely members 20% off your food bill!
                                                   You can search for your local offers now, on the Kids Pass app! 
Wed, 14 Dec 2016 14:35:41 GMT