Santa Clause could be coming to a town near you!
Just like any office, the Kids Pass team are half grinches, half elves and the elves in the office are buzzing with excitement because the Coca Cola truck is coming! Which means christmas is coming, which means...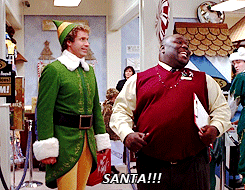 Check out their latest stops so you don't miss out on all this magic! 
London- Nov 17th (1pm-9pm)
Bishops Square, Spitalfields, London, E16EG
Glasgow- Nov 18th (1pm-9pm)
Silverburn Centre, Barrhead Road, G536QR
Ayr- Nov 19th (1pm-9pm)
Burns Statue Square, Ayr, KA7 1UP
Dundee- Nov 20th (1pm-9pm)
Overgate Shopping Centre, Dundee, DD1 1UQ
Carlisle- Nov 22nd (1pm-9pm)
Asda Carlisle Superstore, Chandler Way, CA3 0JQ
Yeovil-Nov 22nd (1pm-9pm)
Lower Middle Street, Yeovil BA20 1LN
Exeter- Nov 23rd (1pm-9pm)
Bedford Street, Princesshay, EX4 3LN
Newcastle-upon-Tyne- Nov 23rd (1pm-9pm)
Tesco Newcastle-upon-Tyne,Brunton Lane, NE3 2FP
Sunderland- Nov 24th (1pm-9pm)
ASDA Sunderland Superstore, Leechmere Road, SR2 9TT
Cardiff- Nov 24th (1pm-9pm)
Queen Street, Cardiff, CF102HQ
Leeds-Nov 25th (1pm-9pm)
Briggate and Dortmund Square, Leeds, LS1 6LX
Bristol- Nov 25th (1pm-9pm)
Centre Promenade, St Augustines Parade, BS1 4UL
Scarborough- Nov 26th (1pm-9pm)
The Brunswick Centre, Scarborough, YO11 1UE
Swindon- Nov 26th (1pm-9pm)
ASDA Swindon Haydon Supercentre, The Orbital Shopping Centre, SN25 4BG
Bradford- Nov 27th (1pm-9pm)
Bradford Morrisons, Idle, BD10 8EG
Milton Keynes- Nov 27th (1pm-9pm)
Xscpae centre, Milton Keynes, MK9 3XS
Wrexham- Nov 29th (1pm-9pm)
Queen Square,LL11 1AT
Bournemouth- Nopv 29th (1pm-9pm)
The Waterfront, Pier Approach, BH2 5AA    
Southampton- Nov 30th (1pm-9pm)
O2 Guildhall, West Marlands Road, SO14 7LP
Manchester- Dec 1st (1pm-9pm)
ASDA Trafford Park Centre, M41 7ZA
Watford- Dec 1st (1pm-9pm)
Tesco Watford Extra, WD17 2BD
Manchester- Dec 2nd (1pm-9pm)
Trafford Centre, M17 8AA
London- Dec 3rd (1pm-9pm)
The O2, Peninsula Square, SE10 0DX
Lancaster- Dec 3rd, (1pm-9pm) 
Dalton Square, Lancaster, LA1 1PL
London- Dec 4th (1pm-9pm)
The O2, Penninsula Square, SE10 0DX
Liverpool- Dec 4th (1pm-9pm)
Williamson Square, Liverpool, Merseyside, L1 1EJ
St Helens- Dec 6th (1pm-9pm)
Tesco St Helens Extra, Stadium Industry Park, WA9 3AL
Baldock- Dec 6th (1pm-9pm)
Tesco Extra, Baldock, SG7 6BN
Harlow- Dec 7th (1pm-9pm)
Market Town, Harlow Town Centre, CM20 1BL
Doncaster- Dec 8th (1pm-9pm)
Market Square, Doncaster, DN1 1NF
Ipswich- Dec 8th (1pm-9pm)
ASDA Ipswich Superstore, Goddard Road, IP1 5PD
Cleethorpes- Dec 9th (1pm-9pm)
Meridian Showground Car Park, Kings Road, DN35 0AR
Norwich- Dec 9th (1pm-9pm)
The Forum, Milennium Plain, NR2 1TF
Lincoln- Dec 10th (1pm-9pm)
St Marks Shopping Centre, Lincoln, LN5 7EX
Northampton- Dec 11th (1pm-9pm)
St Giles Square, NN1 1DA
Leicester- Dec 13th (1pm-9pm)
Tesco Leicester Hammilton Extra, Maidenwell Avenue, LE5 1BJ
Peterborough- Dec 13th (1pm-9pm)
Tesco Peterborough Extra, Hampton, PE7 8BD
Telford- Dec 14th (1pm-9pm)
Telford Shopping Centre, TF3 4BX
Leyton- Dec 14th (1pm-9pm)
ASDA Leyton Mills Superstore, E10 5NH
Southend-on-Sea- Dec 15th (1pm-9pm)
Victoria Circus, Essex, SS2 5SP
Birmingham- Dec 17th (1pm-9pm)
Bullring, B5 4BL
Eastbourne- Dec 17th (1pm-9pm)
Terminus Road, East Sussex, BN21 3AP
London- Dec 18th (1pm-9pm)
London Eye, Jubilee Gardens, London, SE1 7PB
London- Dec 20th (1pm-9pm)
Leicester Square, WC2H 7NA
Gif credit- giphy.com