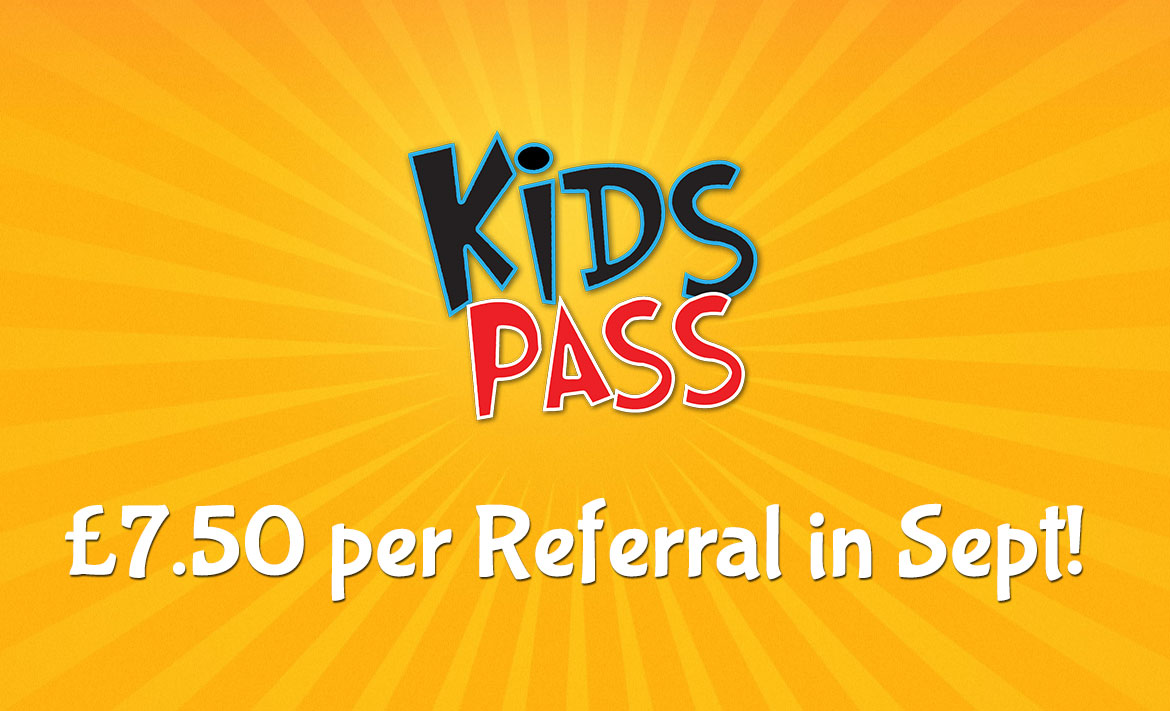 There will also be a £50 prize for the person who refers the most Friends or Family by the end of the month.
Kids Pass are giving its existing members the chance to refer their friends and family to Kids Pass. For each successful referral, we will pay you £7.50! (usually £5)
With your unique code, your friend or family member will receive an annual pass for £29.99 instead of £59.99!
The best way to refer your friends is to post post a special Family and Friends referral link on Facebook with your unique code, then tag your friends on the post.
Click here to get your unique £7.50 family and friends referral link!
Mon, 07 Sep 2015 10:55:11 GMT