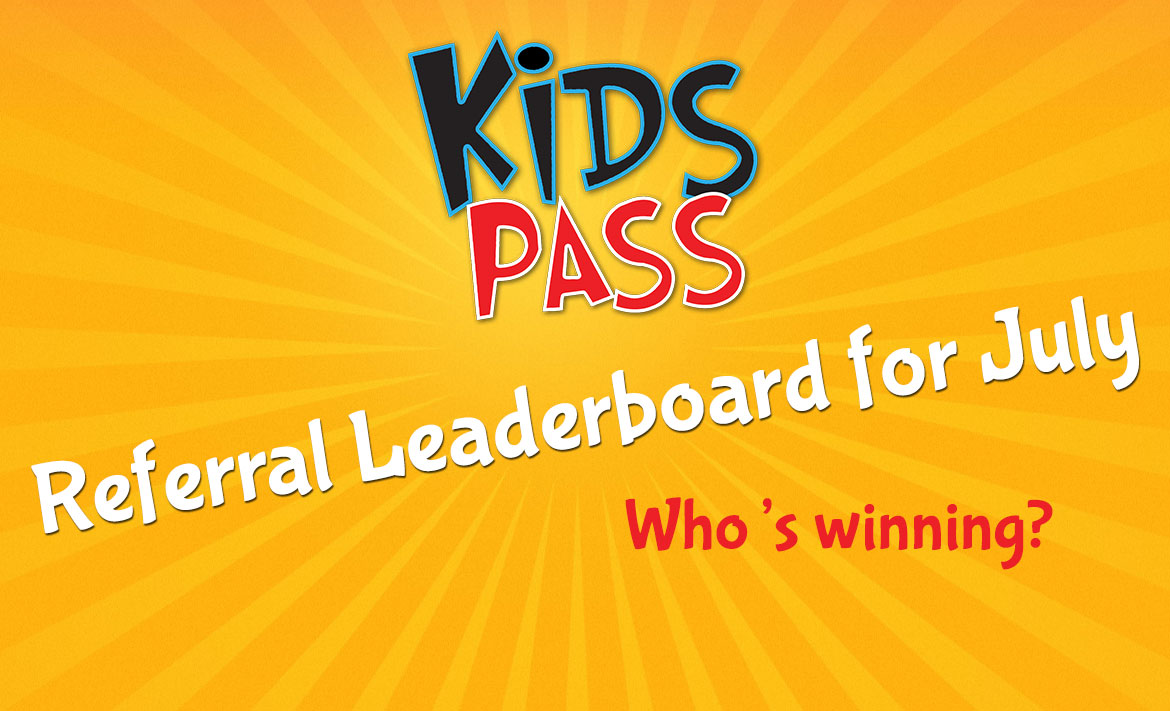 Who's Winning?
Our July competition to see who can refer the most friends and family (£10 per referral) is raging.
Many of you have been very busy, spreading the word about Kids Pass, and we thank you for that!
There's still time to earn £10 per referral for yourself - just visit the Members Area here for full instructions!
Also, why not check how much commission you have made so far?
Current Leaderboard (
as at 23rd July 2015

)
| Position | Member | July Earnings so Far |
| --- | --- | --- |
| 1st | Miss P, Essex | £660 |
| 2nd | Mrs E, Berkshire | £330 |
| 3rd | Mrs H, Stockport | £230 |
| 4th | Mrs B, Newark | £190 |
| 5th | Mr L, Aberdeen | £100 |
Thu, 16 Jul 2015 15:02:38 GMT