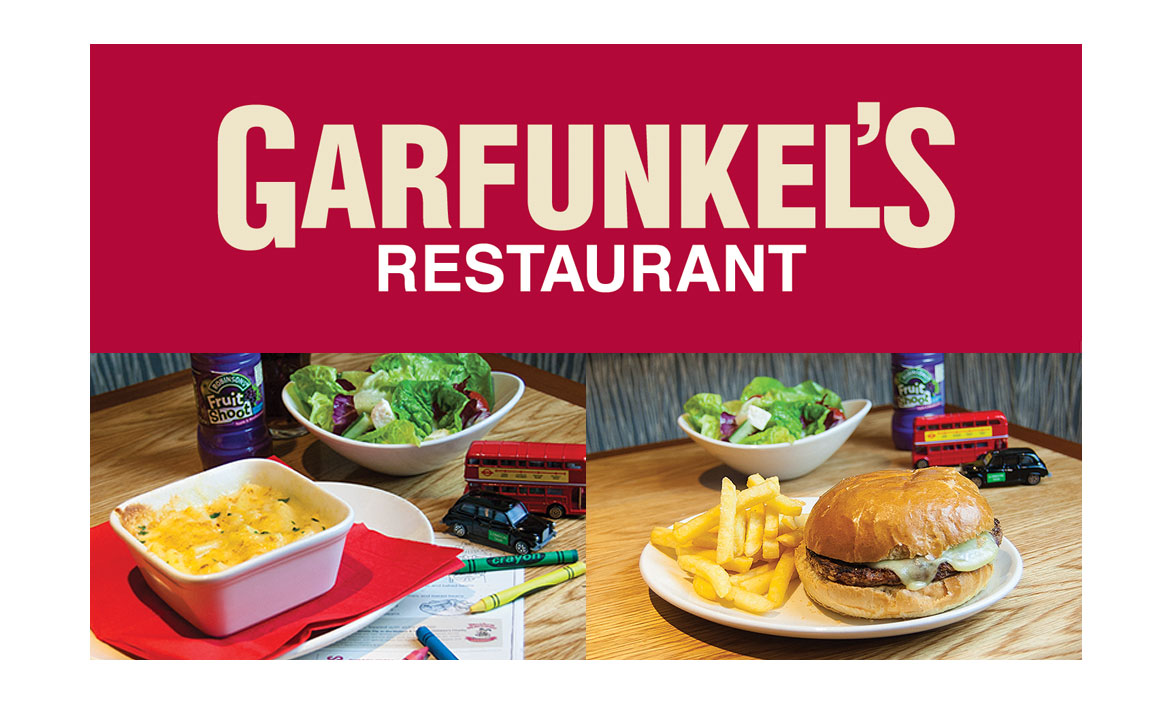 With February Half term approaching, why not head to your nearest Garfulkel's Restaurant where Kids Eat Free?
The Childrens Menu includes a salad bowl or corn on the cob, unlimited soft drink and a desert!! Whats not to love!
Legendary & Loved since 1979, Garfunkel's are proud to serve great breakfast, lunch and dinner in and around London's most famous landmarks and in the Great British cities of Bath and Edinburgh. Take time out from the city's busy streets, relax, and enjoy quality food in the legendary Garfunkel's atmosphere.
At Garfunkel's all food is freshly prepared and cooked with pride and passion by expert chefs. Whether you're going for breakfast, lunch or dinner, you're sure to find something you'll love in one of their restaurants. Choose from the traditional British Breakfast, their famous Fish & Chips, steaks and burgers served fresh from the grill, or their brand new Hot Dogs, classic pasta or stone-baked pizzas. Garfunkel's really does offer something for everyone!
Restaurants in: Bath, Edinburgh and London (Cockspur Street, Gloucester Arcade, Irving Street, Ludgate Hill, Northumberland Avenue, Pread Street, St Martins Lane, Tottenham Court Road.
Kids Pass members can claim the offer here - Kids Eat Free at Garfunkel's
Not a member? Join Here, and enjoy Great Savings at over 200 UK Attractions, 300 Restaurants and upto 40% off at Cineworld, Empire and Showcase Cinemas!
For Restaurant information and to view the menu's, head to Garfunkel's website www.garfunkels.co.uk