Has he been???? Are usually the first words on your little child's mouth on Christmas morning. Here are a few ideas to excite your children and bring some more magic to Christmas day.
Kids Pass is still Free for a Limited time! so for up to 50% off at the UKs top attractions and Kids Eat Free at hundreds of Restaurants nationwide Apply NOW
Santa's Footprints
You will need:
A boot or shoe
A4 Paper
Pen
Scissors
Talc or similar
1.   Place the boot onto a piece of paper and trace around.
2.   Cut the boot from the paper leaving a boot shaped hole in the middle.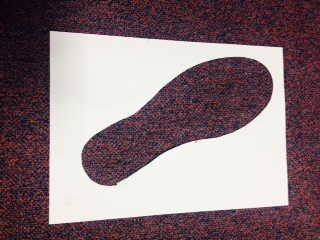 3.   Use the paper as a stencil and sprinkle talc, flour or any white powder into the middle until covered.
4.   Lift of the stencil carefully to reveal the boot shape.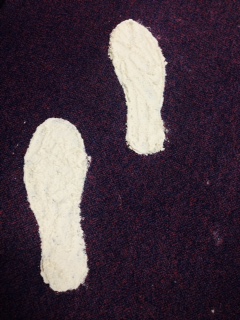 You could do these coming from the chimney to the christmas tree or walking over to his mince pie and glass of milk!
Alternatively you can use the boot shape you cut out in the middle and sprinkle powder around its edge which is a subtle way of leaving a footprint as shown below.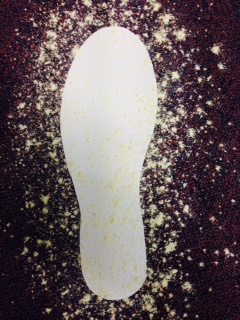 Lift off the paper to reveal....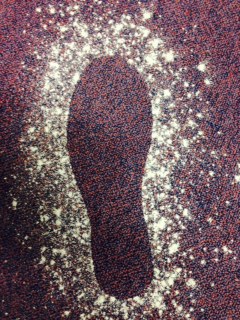 Elf Mischief
This old tradition starts as we get closer to Christmas and the magic begins to come alive, literally!    
You could start by placing an elf toy around the house for a few days before to familiarise himself with the surroundings and encourage your children to show him around.
Usually when the children are sleeping the elves come to life and find something mischievous to do...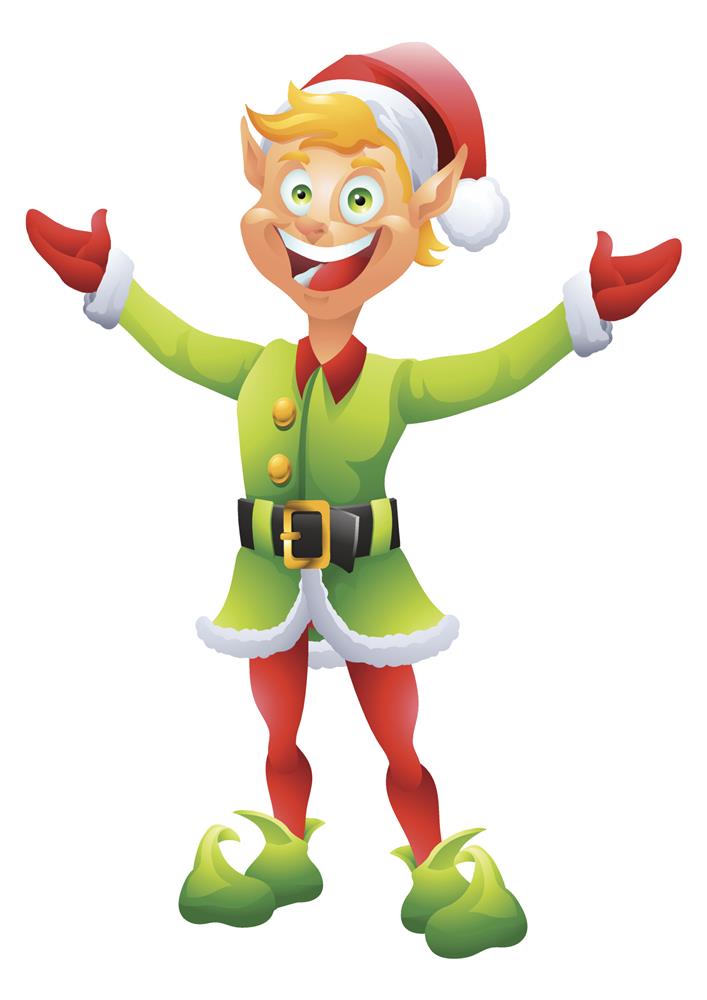 Things you could try are:
Drawing moustaches on family pictures you have hanging on the wall.
Turn a bottle of milk green by adding a few drops of food colouring and putting the elf next to him on the shelf
Wrapping the Christmas tree with toilet roll (be careful from the heat from the tree lights)
Writing notes on mirrors 'Santa is coming' or '5 sleeps until Christmas' in lipstick or spray snow.
Spill over a packet of sweets or cereal and write your children's name in it.
Make snow angels with sugar or flour on the kitchen worktop
Empty drawers.
Replace all picture frames with pictures of elves.
These are just a few of the ideas you could use. Get imaginative and let us know what tricks the elves have got up to in your house!!