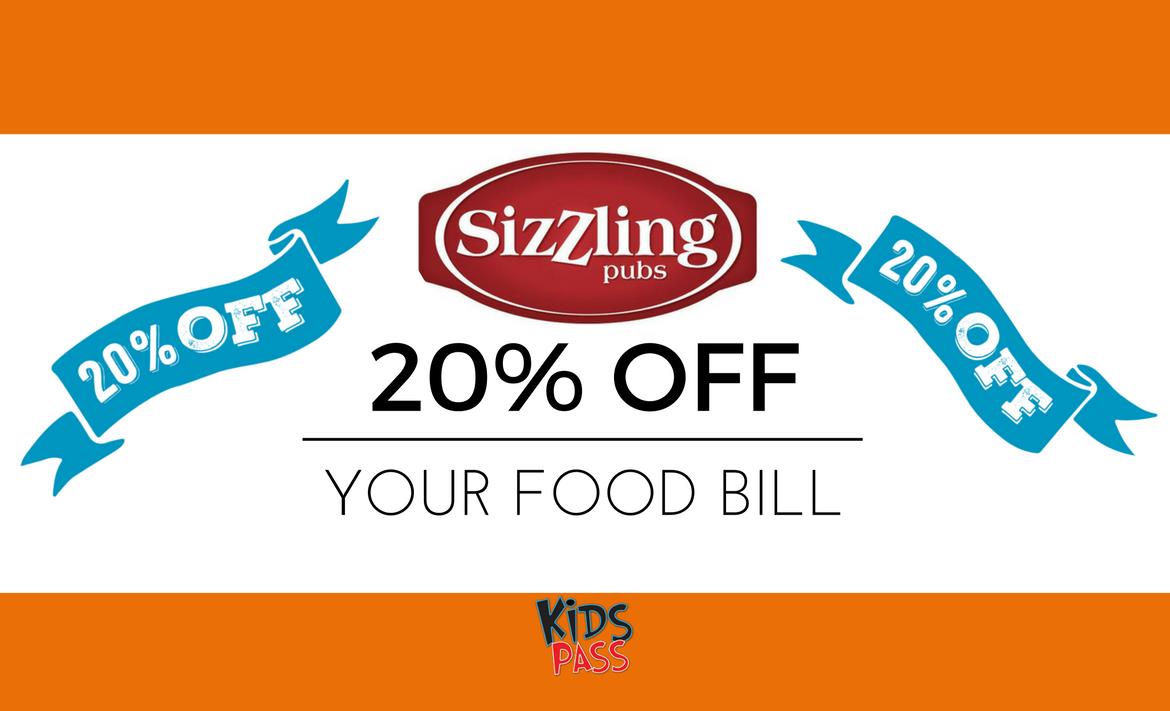 A Sizzling Offer
Get 20% Off Your Food Bill At Sizzling Pubs!
In need of a great place for a family meal out?  We have the answer.  Kids Pass are excited to announce that Kids Pass members can now receive a whopping big saving of 20% off their food bill at Sizzling Pubs.  
At Sizzling Pubs you can be sure you will enjoy Sizzling good food and great value at every visit but with your Kids Pass 20% Off Your Food Bill Offer you are sure to enjoy it even more!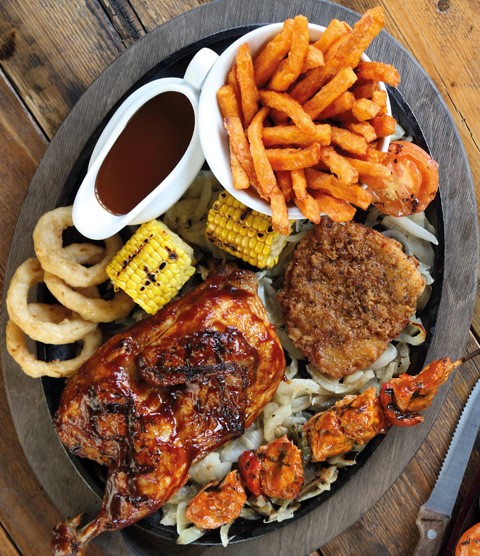 Something To Sizzle About
Sizzling Pubs offer a family-friendly atmosphere along with amazing food. Feast from their Sizzling menu. With a delicious selection of dishes to choose from to suit all the family. From their 21 day aged prime steaks to delicious Superfood salad and you can even build your own kids meals. There is certainly something to keep the whole family happy. 
Sizzling Pubs is as a relaxed and friendly local that prides itself for its amazing atmosphere and great value food that is not only tasty but affordable too. So if you in are in the mood for a great time, want to get together with some friends or are looking for a fun family meal out, you are sure to find a sizzling pub right for you.
Claim the Kids Pass Sizzling Pubs Offer now and SAVE 20% off your food bill for your next family meal out.
Mon, 10 Sep 2018 10:11:59 GMT